Peavy struggles to contain Rockies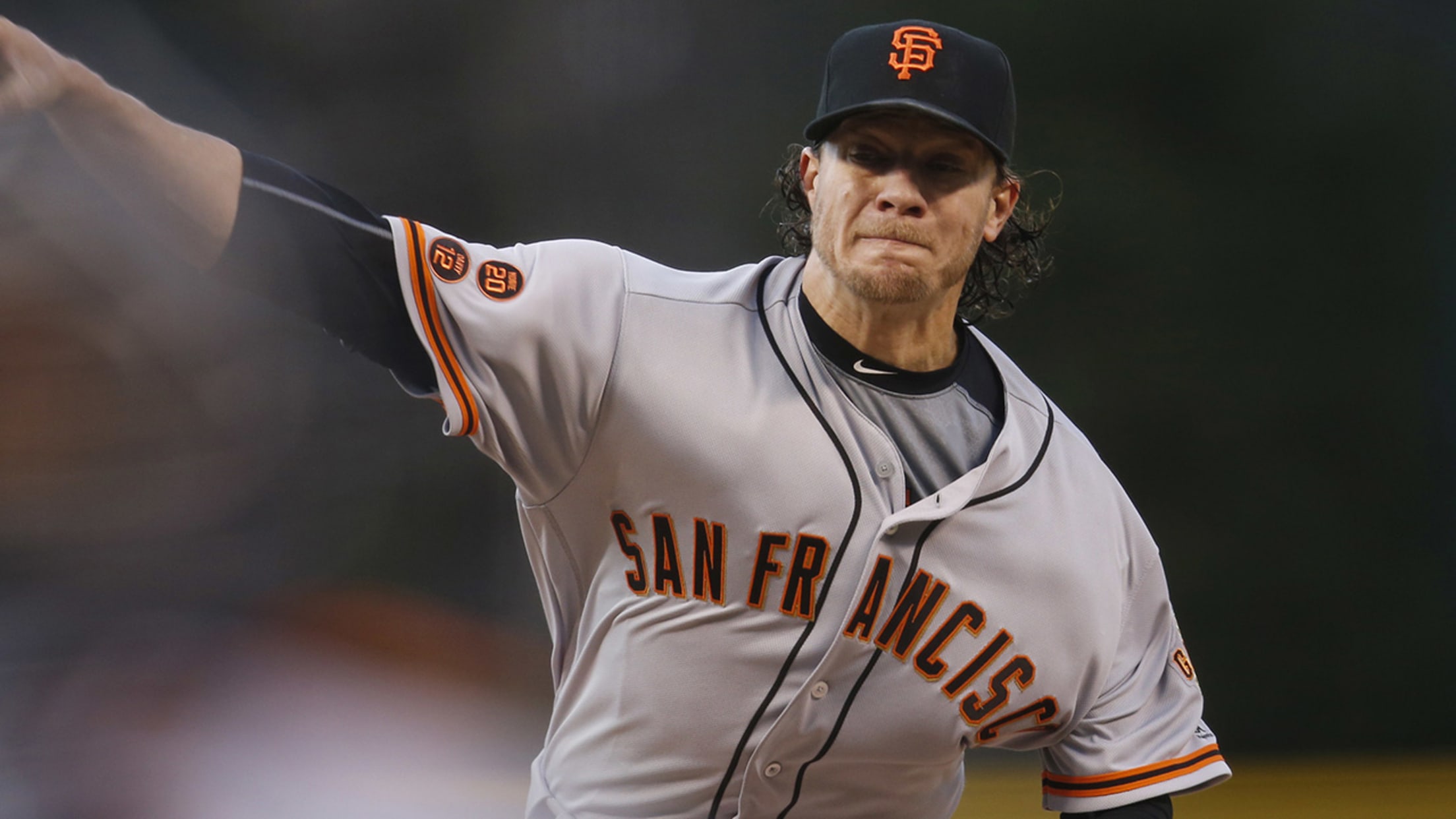 Jake Peavy allowed six runs on 11 hits in four innings in a loss to the Rockies at Coors Field. (David Zalubowski/AP)
DENVER -- Coors Field's new look was prominently on display Wednesday night, as the newly elevated right field fence came into play and factored in a record-breaking barrage of extra base hits.For Giants starter Jake Peavy, the place was just ugly during a 10-6 lossto the Rockies.Peavy gave up six
DENVER -- Coors Field's new look was prominently on display Wednesday night, as the newly elevated right field fence came into play and factored in a record-breaking barrage of extra base hits.
For Giants starter Jake Peavy, the place was just ugly during a 10-6 lossto the Rockies.
Peavy gave up six doubles, three triples, and a home run, setting the franchise record for most extra-base hits allowed in a single game by a Giants pitcher. Only two Major League pitchers allowed as many extra-base hits over the last 50 years: Boston's Curt Schilling on Aug. 10, 2006 at Kansas City and Cleveland's Luis Tiant on April 18, 1969 vs. Boston.
"My execution was poor, poor," Peavy said. "I got ahead in counts, but you gotta get off the field with two outs. That's what I look back on and regret the most. It was a recurring theme."
Though he gave up two quick runs on two triples and a double in the first frame, the Giants kept it close, tying it up in the third until Peavy allowed four runs in the third and fourth, including two on two-out hits. A three-run Giants rally after Peavy left brought the score briefly back within one, but the Rockies pulled away again in the late innings.
"You gotta know every runs counts in this ballpark," Peavy said of the fourth. "To leave [Trevor] Story [on third with a one-out triple] and we have the at bat we had with [Carlos] Gonzalez to strike out, then make [Nolan] Arenado swing and miss twice, and then try to do too much at Coors Field and don't throw as good a breaking ball as you should."
Peavy kicked himself over the Arenado at bat for getting into a pitchers count and then losing the hitter.
"You can't go backwards," Peavy said. "I went toward the middle of the plate when I got ahead. That's simply just trying to do too much. Sometimes less is more here. You saw that in the Arenado at bat."
Arenado doubled for his second of four hits on the night, plating his fourth of seven RBIs.
"All of it bugs me," Peavy said, "but getting off the field with two outs -- if we just simply do that the team has a way better shot."
Manager Bruce Bochy saw improvement since Peavy's first start, when he gave up four runs on 10 hits over five innings in a game the Giants went on to win.
"His stuff was a little better," Bochy said. "He just was missing spots."
The 34-year-old Cy Young Award winner from 2007 knows better than to panic over two tough starts in April, but he spared himself no scrutiny in dissecting his role in the loss.
"I just hate giving the team that kind of hill to climb," Peavy said. "You saw the boys, the way they played. They'll be back at 'em tomorrow, and I'll find a way over these next four days to be a lot better Monday night."
Owen Perkins is a contributor for MLB.com.