Bochy says it will be all hands on deck vs. LA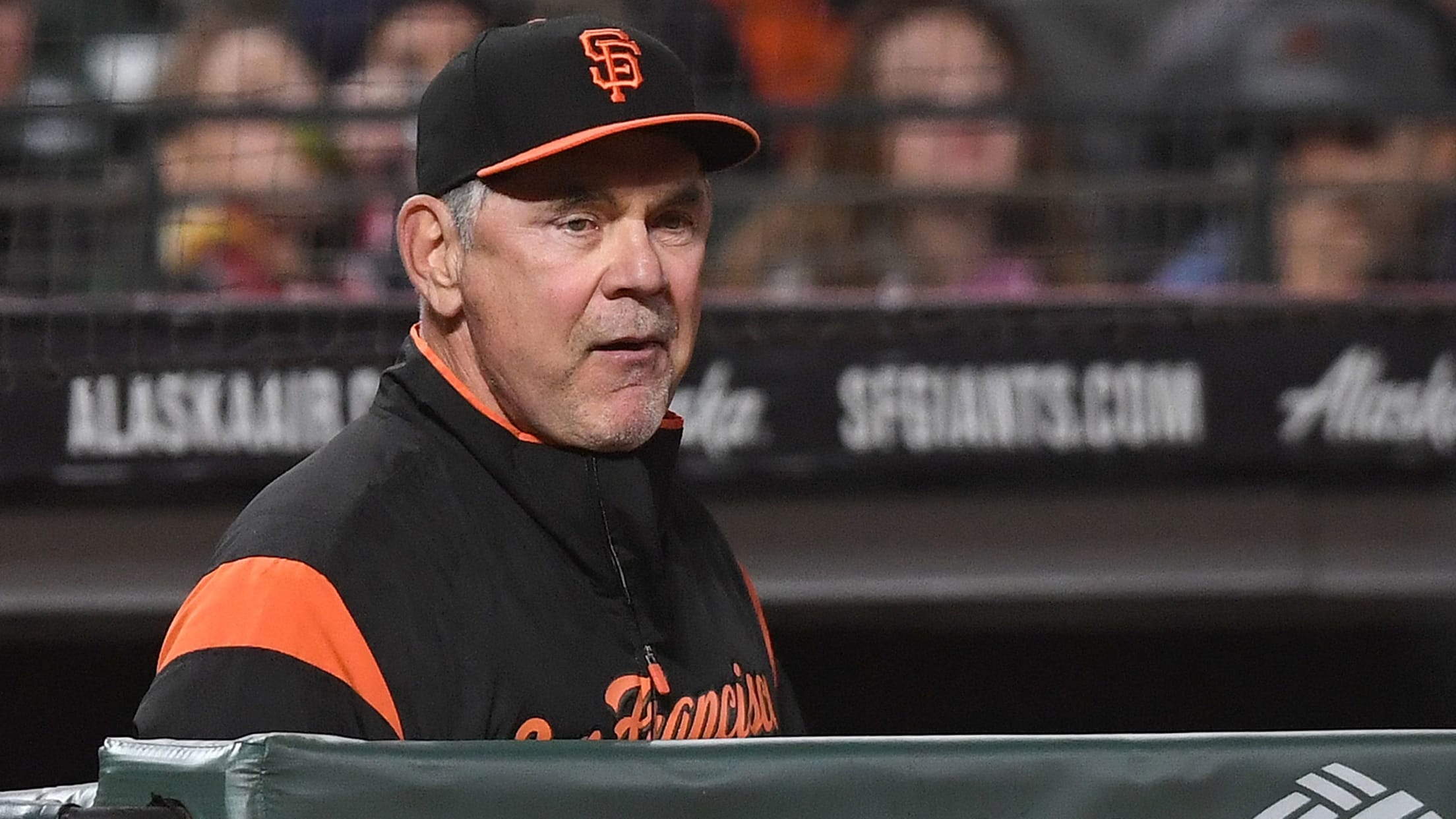 SAN FRANCISCO -- Wednesday was something of a makeshift lineup for the Giants with Evan Longoria and Brandon Crawford sitting on the bench, but when San Francisco hosts the Dodgers for the final series of the season, manager Bruce Bochy says it will be all hands on deck.Longoria got the
SAN FRANCISCO -- Wednesday was something of a makeshift lineup for the Giants with Evan Longoria and Brandon Crawford sitting on the bench, but when San Francisco hosts the Dodgers for the final series of the season, manager Bruce Bochy says it will be all hands on deck.
Longoria got the day off after sustaining a knee injury Tuesday. And Crawford got a rest because Tuesday's game went 12 innings. Bochy sat Crawford in order to give Abiatal Avelino his third big league start, his second at shortstop.
The Giants have a chance to deny the 88-win (into Wednesday) Dodgers the National League West title. The Rockies and Cardinals are both in the postseason mix with 87 wins going into Wednesday's games.
"I've never liked being in this position," Bochy said, with the Giants long-since eliminated. "I like being in the other position, but it's good for the guys. These games are going to mean a lot. It's good experience for the young guys. There's a lot at stake."
The manager said Longoria would be "fine to go" against the Dodgers, as would Crawford.
The final series coming against the rival Dodgers means a lot to the San Francisco fan base, and that doesn't escape the manager.
"Sure, our players understand that," Bochy said of Giants' fandom's longtime disdain for all things Los Angeles. "We are focused on beating San Diego, but once that's over, they'll know. We'll talk about it. We know that we can impact what happens. I expect these guys to come out and play their hearts out."
Worth noting
• About four hours before Wednesday's game, AT&T Park saw something a little unusual. Devon Bridges, a Giants' media-relations intern, took batting practice under the watchful eyes of Bochy and batting coach Alonzo Powell. Bridges was a collegiate softball star at Boise State.
Bridges said she took part at the urging of some of the other media-relations staff, who'd looked up her collegiate stats, Bochy had been talking for a while about giving her a look, "but I never really expected this," she said.
"Did you see our new player?" Bochy asked the media before the game. "She rakes. She has a pretty good swing. She hit some pretty good deep to center."
"I was rusty. It took a little while to get comfortable," Bridges said. "That's my swing."
• Brandon Belt was on hand at AT&T Park on Wednesday, when the media presented him with the local BBWAA's Good Guy Award.
He needs a golf cart to maneuver his away around in the wake of having knee surgery, but he said he is optimistic the surgery will have him ready to go come 2019.
Talking for the first time since the surgery, Belt said surgeons cleaned up his right meniscus for the second time in the last four years, and he also had a microfracture procedure to repair damaged cartilage.
"I was playing on some degree of it the whole season, but it got really bad," he said of a July injury in Seattle. "I'm happy it's taken care of."
John Hickey is a contributor to MLB.com based in the Bay Area.