Giants prepping to host FanFest on Saturday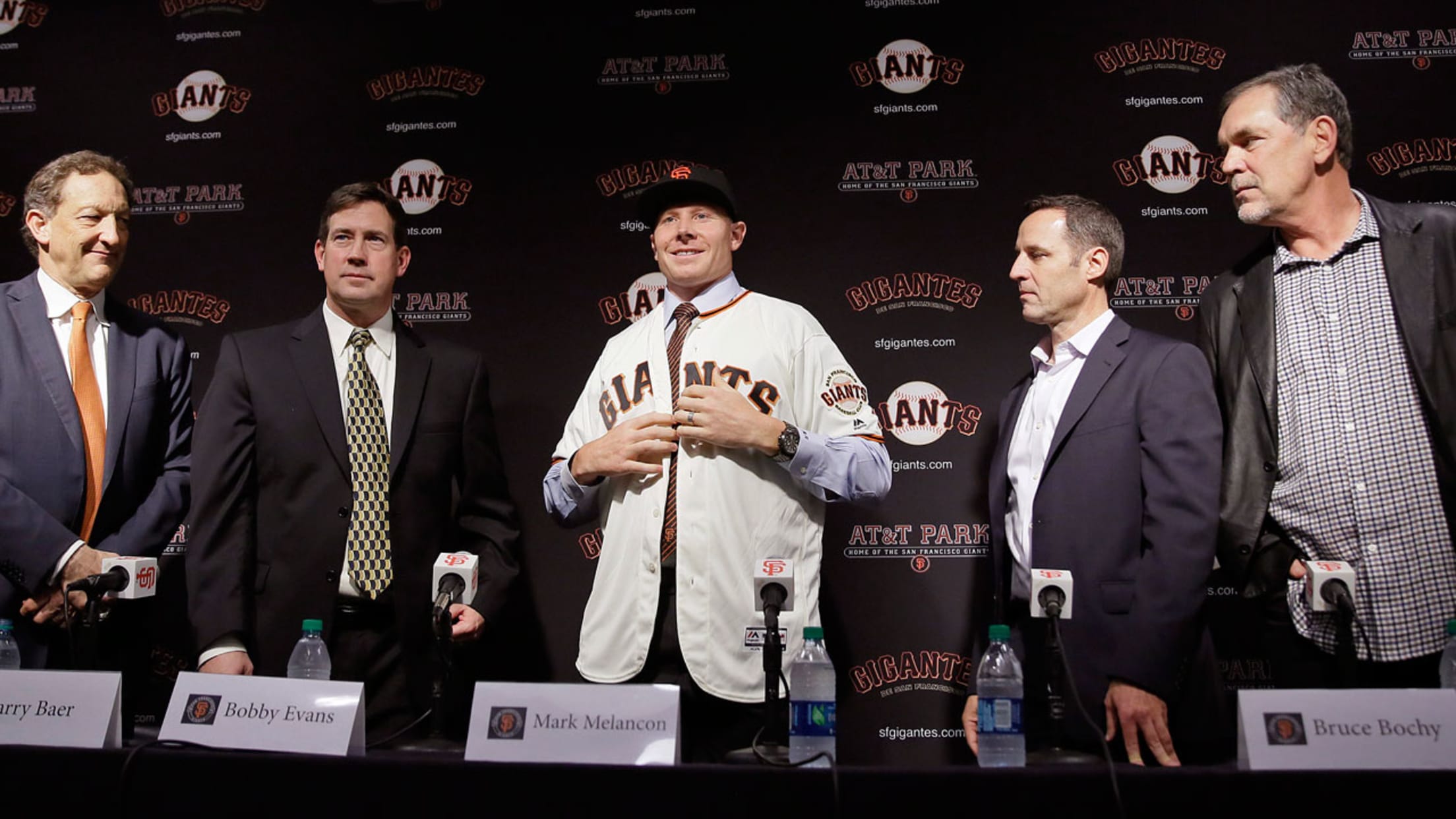 Mark Melancon is among the Giants players scheduled to attend FanFest on Saturday. (AP)
SAN FRANCISCO -- It must be time for baseball. FanFest is coming.The Giants' annual baseball carnival for the fans is scheduled for Saturday, rain or shine, from 10 a.m. to 3 p.m. PT at AT&T Park. Admission is free to FanFest, which is presented by Hawaiian Airlines. Parking will be
SAN FRANCISCO -- It must be time for baseball. FanFest is coming.
The Giants' annual baseball carnival for the fans is scheduled for Saturday, rain or shine, from 10 a.m. to 3 p.m. PT at AT&T Park. Admission is free to FanFest, which is presented by Hawaiian Airlines. Parking will be available in Lots A and B, and at Pier 48 at the rate of $10 per vehicle.
Giants players expected to attend include: Brandon Belt, Ty Blach, Trevor Brown, Brandon Crawford, Cory Gearrin, Gorkys Hernandez, Nick Hundley, George Kontos, Derek Law, Mark Melancon, Matt Moore, Joe Panik, Jarrett Parker, Hunter Pence, Buster Posey, Jeff Samardzija, Chris Stratton, Kelby Tomlinson and Mac Williamson.
Manager Bruce Bochy and his coaching staff will be on hand, as well as broadcasters Jeremy Affeldt, Tito Fuentes, Amy Gutierrez, Erwin Higueros and Duane Kuiper. Players and VIPs will sign autographs at designated locations throughout the ballpark.
Fans are urged to arrive early at one of the four entrances: the Willie Mays Gate (Third and King streets), the Lefty O'Doul Gate (near the Lefty O'Doul Bridge at Third and Berry streets), the Marina Gate (along the Portwalk behind center field) and the Second and King Street Gate (Second and King streets).
Posed photos will not be permitted, other than at the "selfie"-only station on the Promenade Level in center field at the @Cafe.
The always popular question-and-answer sessions will return to the Dignity Health Q&A theaters, located on the Virgin America Club Level at sections 207 and 231. Sessions will be held at 11-11:50 a.m., noon-12:50 p.m., 1-1:50 p.m. and 2-2:50 p.m.
Personalities from KNBR-AM, the Giants' flagship station, will broadcast live from the KNBR Stage in front of sections 127 and 128 to interview Giants players, coaches and executives. Fans can sit in the stands to observe and hear the interviews.
Concession stands will be open throughout the ballpark.
Single-game tickets for the 2017 regular season can be purchased in the Visitor's Dugout, on the Promenade Level (near sections 115 and 117) and at the Willie Mays Ticket Windows located outside of the park along King Street. The Willie Mays Ticket Windows open at 8 a.m., and all locations in the park open at 10 a.m.