Neris' struggles continue against Blue Jays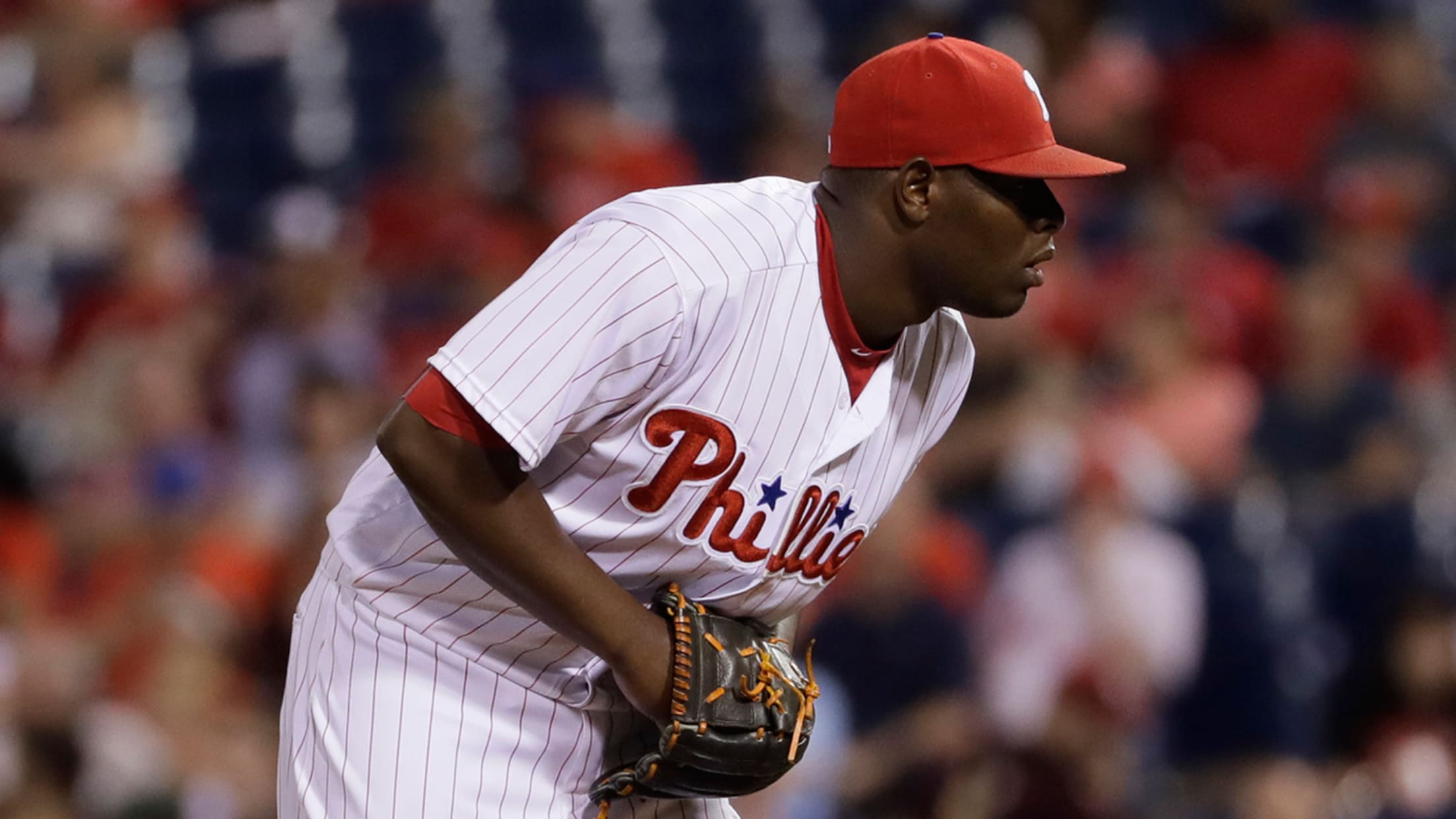 "We've got to get [Hector] Neris back on track," Phillies manager Pete Mackanin said Wednesday. (AP)
PHILADELPHIA -- Hector Neris' jovial nature is being tested.Neris had been a surprising and key piece to the Phillies' unexpected 24-17 start, posting a 1.29 ERA in 26 appearances through May 29. But Neris, who is perhaps the most upbeat player in the Phillies' clubhouse, is 0-2 with an 11.37
PHILADELPHIA -- Hector Neris' jovial nature is being tested.
Neris had been a surprising and key piece to the Phillies' unexpected 24-17 start, posting a 1.29 ERA in 26 appearances through May 29. But Neris, who is perhaps the most upbeat player in the Phillies' clubhouse, is 0-2 with an 11.37 ERA in his last eight appearances, which includes three runs allowed in two-thirds of an inning Wednesday night in the Phillies' 7-2 loss to the Blue Jays at Citizens Bank Park.
"Everybody has bad times," Neris said afterward. "The point is be back. Like, be focused and come back the next day, because this day has passed."
But Neris' ineffectiveness has been particularly drastic. He allowed 13 hits, four runs, seven walks and struck out 37 in 28 innings through May 29. Opponents hit just .138 with a .470 OPS against him. In 6 1/3 innings since, he has allowed 11 hits, nine runs, eight walks and struck out just five. Opponents have hit .393 with a 1.219 OPS against him.
"We've got to get Neris back on track," Phillies manager Pete Mackanin said.
Neris' splitter keyed his early success, but he has lost command of the pitch. No longer able to throw the pitch for a strike, he is getting behind in the count early and often.
It got to the point Wednesday that he threw four sliders (none for a strike) to try to change things up. Neris has thrown a few sliders in his last three appearances after throwing none since late April -- again, because his splitter had been so incredibly effective.
"We're looking at his arm angle, if he's changed that," Mackanin said. "It might be something in his delivery. We're looking into it. I'm sure he's thinking about it. He needs to have a real good outing, a real good 1-2-3 inning where he's throwing that splitter for strikes."