A's shut down Alvarez after rehab setback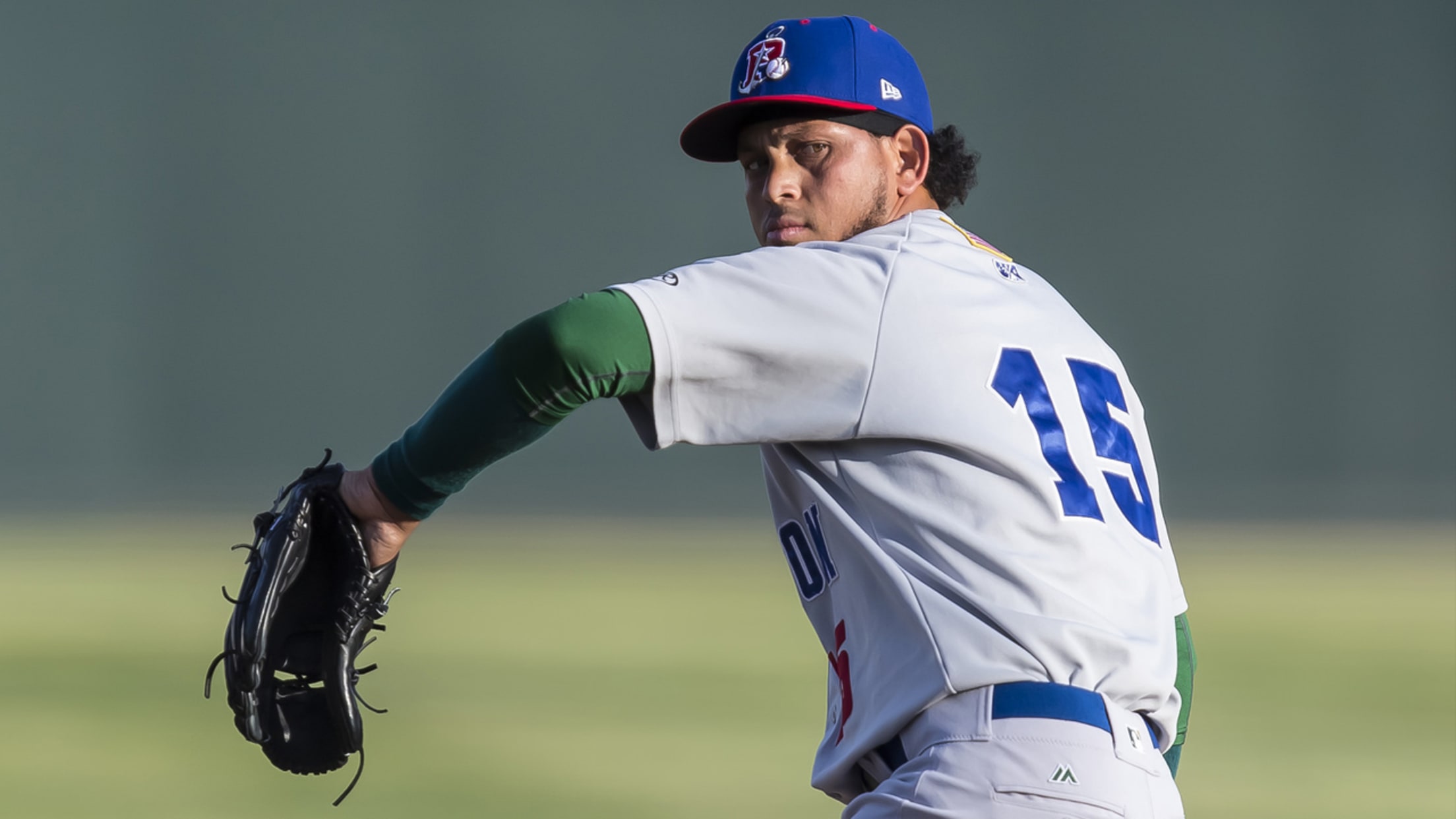 Henderson Alvarez, who hasn't pitched in a game since undergoing shoulder surgery last July, threw 30 pitches in his latest bullpen, mixing his slider, fastball and changeup on Tuesday. (MiLB.com)
OAKLAND -- Henderson Alvarez's anticipated addition to the A's rotation has been stalled yet again. The right-hander suffered another setback in his rehab from shoulder surgery and has been shut down, precluding him making his A's debut anytime soon.Alvarez was pitching in what was expected to be his final rehab
OAKLAND -- Henderson Alvarez's anticipated addition to the A's rotation has been stalled yet again. The right-hander suffered another setback in his rehab from shoulder surgery and has been shut down, precluding him making his A's debut anytime soon.
Alvarez was pitching in what was expected to be his final rehab start with Triple-A Nashville on Saturday when he was escorted off the field with a trainer before the start of the fourth inning, relaying discomfort in his shoulder.
A's manager Bob Melvin said Alvarez planned to return to the Bay Area before making a visit with Dr. James Andrews, who performed his right shoulder surgery last July.
"Unfortunately right when we get on the verge of having him back here, something pops up, and that's why you go through this rehab process to try to incrementally try to get him to pitch here," Melvin said. "He just said there's pain in his shoulder and was aware enough to stop and not further injure it and push it too much. Where we go from here, I'm not sure."
Alvarez, 26, signed a one-year, $4.25 million deal with the A's in the offseason, giving them the makings of a potential formidable 1-2 rotation punch with ace Sonny Gray. But little has gone according to plan for this team; Gray endured his own disabled list stint and has struggled when healthy, and the A's have five other starters on the DL, including Rich Hill (groin) and Sean Manaea (forearm).
Alvarez was considered the closest to a return.
"Unfortunately it's another bump in the road for him," Melvin said. "First and foremost, you feel for him as a person and what he's having to go through, and then for the team. He was someone we were really excited about getting in our rotation, a guy that's pitched way up in rotations at times. That was the intent this offseason in signing him, was to rehab him, get him back and hopefully get the type of performances that he's given in the past."
A National League All-Star in 2014 with the Marlins, Alvarez has a career 3.80 ERA in 92 starts, among them a no-hitter.
"For a while last night, I was thinking about him quite a bit," Melvin said. "He just loves to pitch, he loves to play, you can see that in a bullpen or whatever he's doing. He was so looking forward to coming back and helping his team, that it's pretty demoralizing. I know he's having a tough time with it right now."
Hill, meanwhile took a step forward in his rehab Sunday, throwing a 30-pitch bullpen session. The lefty is slated for simulated action on Wednesday, with hitters standing in against him for three innings, or 45 pitches.
It's probable that the A's see Manaea back in action sooner. The rookie left-hander totaled 20 pitches in a bullpen session Sunday and will throw another Tuesday before potentially beginning a Minor League rehab assignment.
Jane Lee has covered the A's for MLB.com since 2010.