Yankees Magazine: Moments of Gratitude
Old-Timers' Day a reminder of how good it is to be with family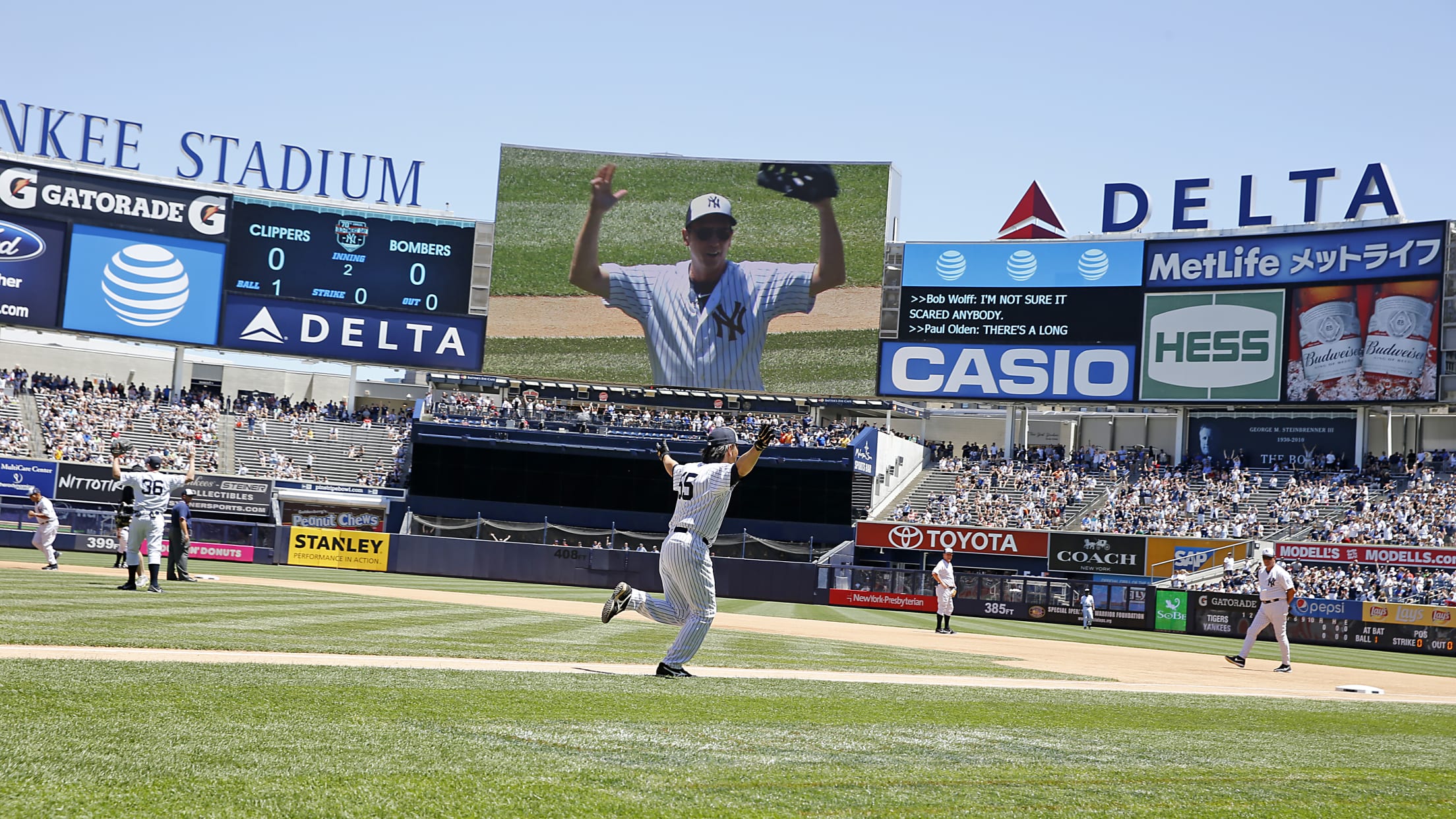 Hideki Matsui celebrates his birthday home run off David Cone. (New York Yankees)
Rickey Henderson led off. Charlie Hayes caught a pop-up in foul territory behind third base. Hideki Matsui launched a home run into the second deck in right field (on his birthday, no less).On June 12, the Yankees' 70th Old-Timers' Day conjured up wonderful memories from past eras. The annual celebration
Rickey Henderson led off. Charlie Hayes caught a pop-up in foul territory behind third base. Hideki Matsui launched a home run into the second deck in right field (on his birthday, no less).
On June 12, the Yankees' 70th Old-Timers' Day conjured up wonderful memories from past eras. The annual celebration also served up reminders that every new day is a gift. Don Larsen leaned on a walker as he made his way out to the field during introductions. Whitey Ford, who was announced last, emerged from the dugout and tipped his cap to the crowd, then retreated. Their beloved teammate Yogi Berra, who passed away last September, was among those remembered.


The sense of appreciation -- from the crowd, from the current Yankees, from the participants -- to be at Yankee Stadium for Old-Timers' Day was palpable. In the images in this photo gallery, you'll see what we mean.
This article appears in the July issue of Yankees Magazine. Get this article and more delivered to your doorstep by purchasing a subscription at yankees.com/publications.