Inbox: How will Reds reverse early blues?
Beat reporter Mark Sheldon answers questions from Cincinnati fans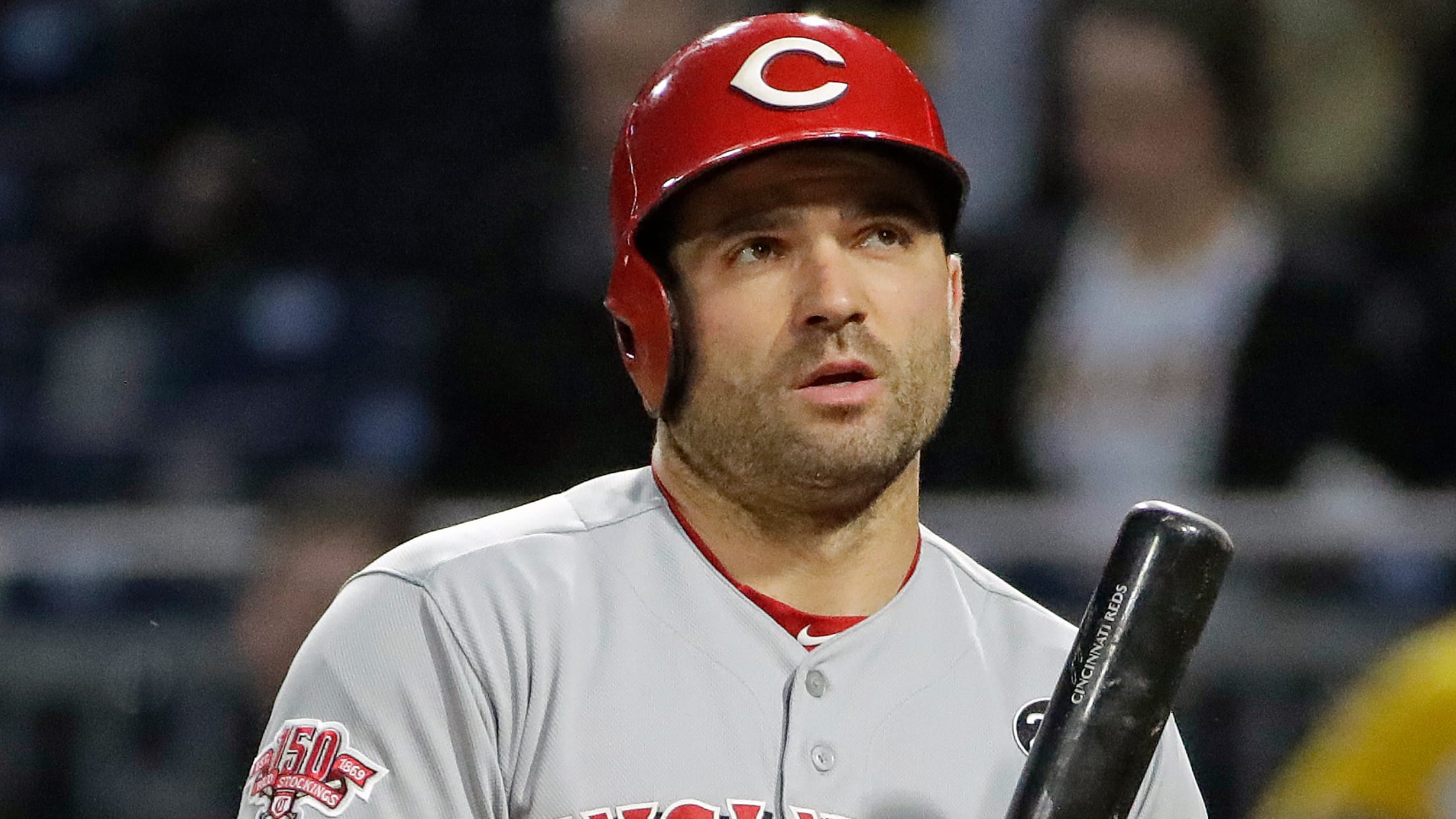 Welcome to the first Reds Inbox of the 2019 regular season. After a 1-8 start, you can imagine there are a lot of questions, and frustration can be felt when reading them. Let's dive in and take a look. **The Reds are hitting an MLB-worst .170 with an also-worst .233
Welcome to the first Reds Inbox of the 2019 regular season. After a 1-8 start, you can imagine there are a lot of questions, and frustration can be felt when reading them. Let's dive in and take a look.
The Reds are hitting an MLB-worst .170 with an also-worst .233 OBP. The outfield foursome of Jesse Winker, Yasiel Puig, Matt Kemp and Scott Schebler is driving most of this futility out of the gate. Is there concern around the clubhouse that this is a glimpse of things to come and another roster shakeup is needed? Or is there a feeling that once one or two guys start to bust out that the rest will catch fire? For what should have been a strength -- the Reds had a Top 10 offense last year, and then they added Puig and Kemp -- we now have the worst outfield in baseball, according to the box score.
-- Jeremy C.
Full disclosure: I was not in Pittsburgh for the Pirates' four-game sweep of the Reds, but I didn't sense any sign of panic before everybody hit the road following three losses vs. the Brewers. If there is one positive thing to focus on, it's that the starting pitching has largely been solid and that group's 3.47 ERA is a big improvement thus far over last season.
One thing former manager Dusty Baker often said during big offensive slumps from Cincinnati is that "water seeks its own level." Many of the guys who are currently struggling -- such as Joey Votto (batting .226) or Yasiel Puig (.133) -- have track records that indicate that they can and will do better. Those guys are not going to get chucked to the side after only nine games.
Fans always overreact to starts, whether good or bad. Do you fear Reds management, including David Bell, will do the same?
-- Justin C.
Overreact? No. But don't mistake that for the team not caring or not being invested. The Reds really, really wanted and needed a fast start this month to build some momentum and keep fans engaged. There was a lot of writing and talking -- including from me -- that this team should be better in 2019 after the additions to the roster, manager's office and coaching staff. This start to '19 has to be somewhat deflating, but it also doesn't have to define Cincinnati's season. Fans certainly have an even shorter fuse, understandably, after last season's 3-18 record out of the gate, but Bell and Co. get paid in part not to overreact and try to make moderate course corrections wherever possible.
At what point do the Reds bring up Phillip Ervin? It is only Game 9, but I'm pretty sure it's going to be quite tough to make up games in this division
-- @KlintRock
Phillip Ervin had a tremendous Spring Training, hitting five home runs and showing improved play in the outfield before being one of the final cuts in camp. He's also capable of playing all three outfield spots, though mostly the corners. However, he entered Monday batting .188 at Triple-A Louisville, though it's only four games into that season. If the Reds' outfielders continue to hit poorly and Ervin starts to get into a groove, perhaps a callup would be warranted.
I have not heard of Tommy John surgery on someone as young as Hunter Greene. Is youth on his side with recovery?
-- Mark M., Memphis, Tenn.
Reds No. 3 prospect Hunter Greene is 19, and unfortunately, there are kids even younger who have had ulnar collateral ligament surgery. In his fantastic 2016 book, "The Arm," author Jeff Passan did a deep dive on Tommy John surgery at both the Major League and youth levels. Famed orthopedic surgeon Dr. James Andrews told Passan that he estimated one-third of his patients are under 18, and "that doesn't count the hundreds who make an appointment only to be sent home with a rehabilitation protocol."
Greene's youth and makeup certainly enables him to be good candidate for a full recovery, but he'll always be at risk to have a repeat of the injury. There are obviously no guarantees after the procedure. Pitchers like Patrick Corbin, Tim Hudson and Hall of Famer John Smoltz resumed their careers successfully. Others, like former Reds pitcher Homer Bailey, were never the same.
The Reds' outfield defense has been subpar, mainly in center field. I miss Billy Hamilton in center field because of his defense. Could the Reds maybe trade Kemp to Kansas City and bring Hamilton back? Even if they eat some of Kemp's money, I think this would help the team. Defense and pitching win games.
-- Kevin D.
No chance. Billy Hamilton is certainly one of the best around, defensively, but he regressed so much offensively in recent years for Cincinnati. Good defense helps, of course, but the Reds' mostly sound outfield defense couldn't prevent five straight losing seasons since 2013. Poor pitching is certainly a big part of that streak. The Reds were willing in the offseason to sacrifice some defense to get more offense. Of course, now they're not getting enough offense to help the good pitching, and that exposes the defensive mistakes more.
Mark Sheldon has covered the Reds for MLB.com since 2006, and previously covered the Twins from 2001-05. Follow him on Twitter @m_sheldon and Facebook.