Inbox: How much are Angels willing to spend?
Beat reporter Rhett Bollinger answers questions from Los Angeles fans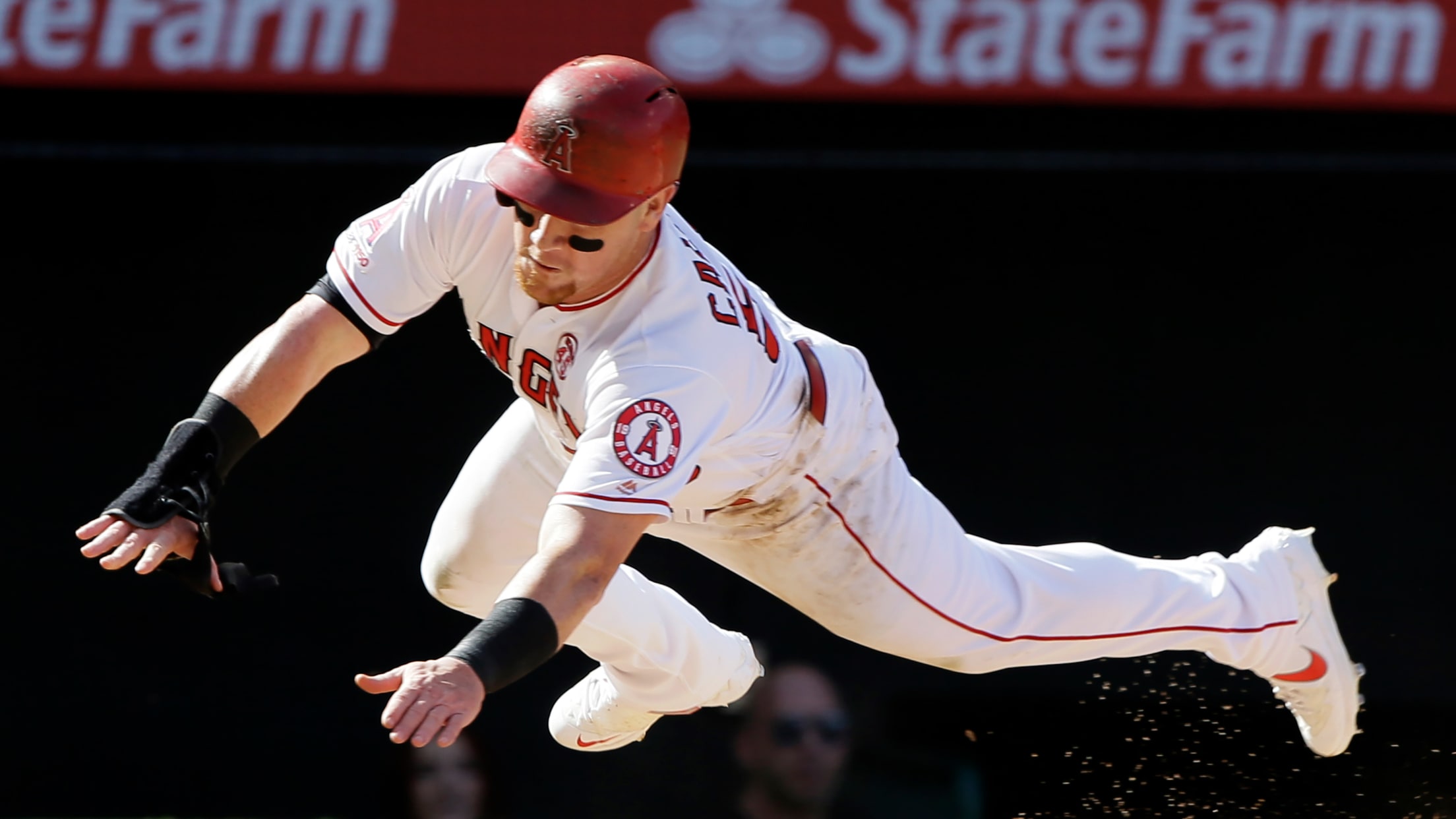 ANAHEIM -- It's an exciting week for the Angels, as Joe Maddon is set to be officially introduced as the club's new manager at a press conference on Thursday at noon PT. It's the first step for the Angels this offseason as they try to re-establish themselves as contenders after
ANAHEIM -- It's an exciting week for the Angels, as Joe Maddon is set to be officially introduced as the club's new manager at a press conference on Thursday at noon PT.
It's the first step for the Angels this offseason as they try to re-establish themselves as contenders after a forgettable 2019 season that saw them lose 90 games for the first time since 1999. But there is a lot of work left to do, which brings us to the first question of this week's Angels Inbox.
Maddon's hiring indicates that team owner Arte Moreno is willing to spend some money this offseason. But are you getting a real sense that ownership is preparing to wield the checkbook on the roster as well, or is it all industry/pundit conjecture?
-- Job A., Walnut, Calif.
It was pretty telling that in Maddon's first radio interview with Angels Radio AM 830, he said that Moreno "has never worried about spending money." So it's pretty clear that Maddon expects the Angels to be aggressive in free agency this offseason as they try to improve their starting rotation.
The Angels are hoping to acquire at least two starting pitchers this offseason, and they are expected to target the top pitchers available, including Astros ace Gerrit Cole. They're not likely to spend much on the position-player side, but there's a chance they could look to upgrade at catcher. The catching market is pretty thin after Yasmani Grandal, however, so it might require a trade instead.
But their interest in starting pitching is well known, and it'll be interesting to see how much they would be willing to spend to sign a pitcher of Cole's caliber. It would be a signal to the rest of the league that they're ready to compete now, as the Angels believe that injuries played a major role in their 90-loss season, and that they have a core in place to win -- especially with a team built around Mike Trout and Shohei Ohtani.
Anthony Rendon -- yay or nay?
-- Scott, N.Y.
Anthony Rendon is an incredible third baseman, and he doesn't seem so underrated now that he's led his team to the World Series. He'll be the most coveted free-agent position player on the market, but the Angels need pitching too much to spend their resources on a player like Rendon.
The Angels would be more likely to go after Rendon's teammate, Stephen Strasburg, if he opts out of his deal. Like Cole, Strasburg is from Southern California and is exactly the type of pitcher the Angels need to lead their rotation.
Have the Angels discussed alternate deals with Kole Calhoun? What do you think of offering him a two-year extension with a third-year option? Two years at $16 million with a $12 million club option and a $2 million buyout. A possible trade chip with more control.
-- Doug W.
The Angels have until five days after the end of the World Series to decide whether to pick up Calhoun's $14 million option or pay his $1 million buyout. As alluded to before, Los Angeles isn't expected to pick up the option because it'd rather spend that money on pitching.
But there is no rule against the Angels talking to Calhoun about a lesser deal to return with the Angels. At this point, it's unclear if that will be the case, as Calhoun would want to test the market if his option is declined. Los Angeles, though, wouldn't be interested in anything more than a one-year deal because it has top outfield prospects Jo Adell and Brandon Marsh on the way.
Are there any trade possibilities you see this offseason?
-- David A., La Habra, Calif.
The Angels could absolutely look to trade for pitching instead of only relying on free agency to improve their staff. As mentioned previously, Marsh is their top trade chip and general manager Billy Eppler has said that only Adell is untouchable. Marsh, 21, has improved his stock with an impressive Arizona Fall League showing.
The Angels, though, will be cautious with trades, as they're not looking to sacrifice the future to win at all costs this season. But there is expected to be more of a sense of urgency for Eppler, especially considering he's in the last year of his deal.
You wrote about Michael Hermosillo as a potential fourth outfielder. Most fans see him as an underwhelming player in the Minors and Majors so far. Short of his ability to play center field, are there any other reasons you believe he has a chance in 2020?
Looking at the 40-man roster, four players are on the 60-day injured list, bringing the total to an oversized 44 players. Trevor Cahill drops off, so that's 43. Who might the Angels see as potential candidate to designate for assignment among the pitchers and catchers? How about any infielders?
-- @dannywelte
Michael Hermosillo had a tough 2019, as he missed time after undergoing offseason surgery to repair a sports hernia. But he's still just 24, and he is a solid defender who can play all three outfield positions.
Hermosillo worked through some swing changes this year, and it was difficult for him to get on track, starting his season on June 1 without the benefit of a Spring Training. Things clicked for him in August with 11 homers and 27 RBIs in 24 games at Triple-A Salt Lake, but he was otherwise inconsistent again offensively.
So he does have a lot to prove to be a passable fourth outfielder. The hope is that once Adell is ready to take over in right that Brian Goodwin could serve in that fourth-outfielder role. Goodwin proved this year he's more than capable.
If the Angels decide not to pick up Calhoun's option, Cahill and Calhoun would both be off the 40-man roster as free agents. Other candidates they could decide to DFA include Nick Tropeano, Adalberto Mejía, Miguel Del Pozo, Luis García, Justin Bour and Kaleb Cowart, so finding spots on their 40-man roster shouldn't be much of an issue.
When a player's contract is designated for assignment -- often abbreviated "DFA" -- that player is immediately removed from his club's 40-man roster, and 25-man roster if he was on that as well. Within seven days of the transaction (it was previously 10 days), the player must either be traded, released or placed on irrevocable outright waivers.