Friday's Giants-Nats tilt ppd.; twin bill Sunday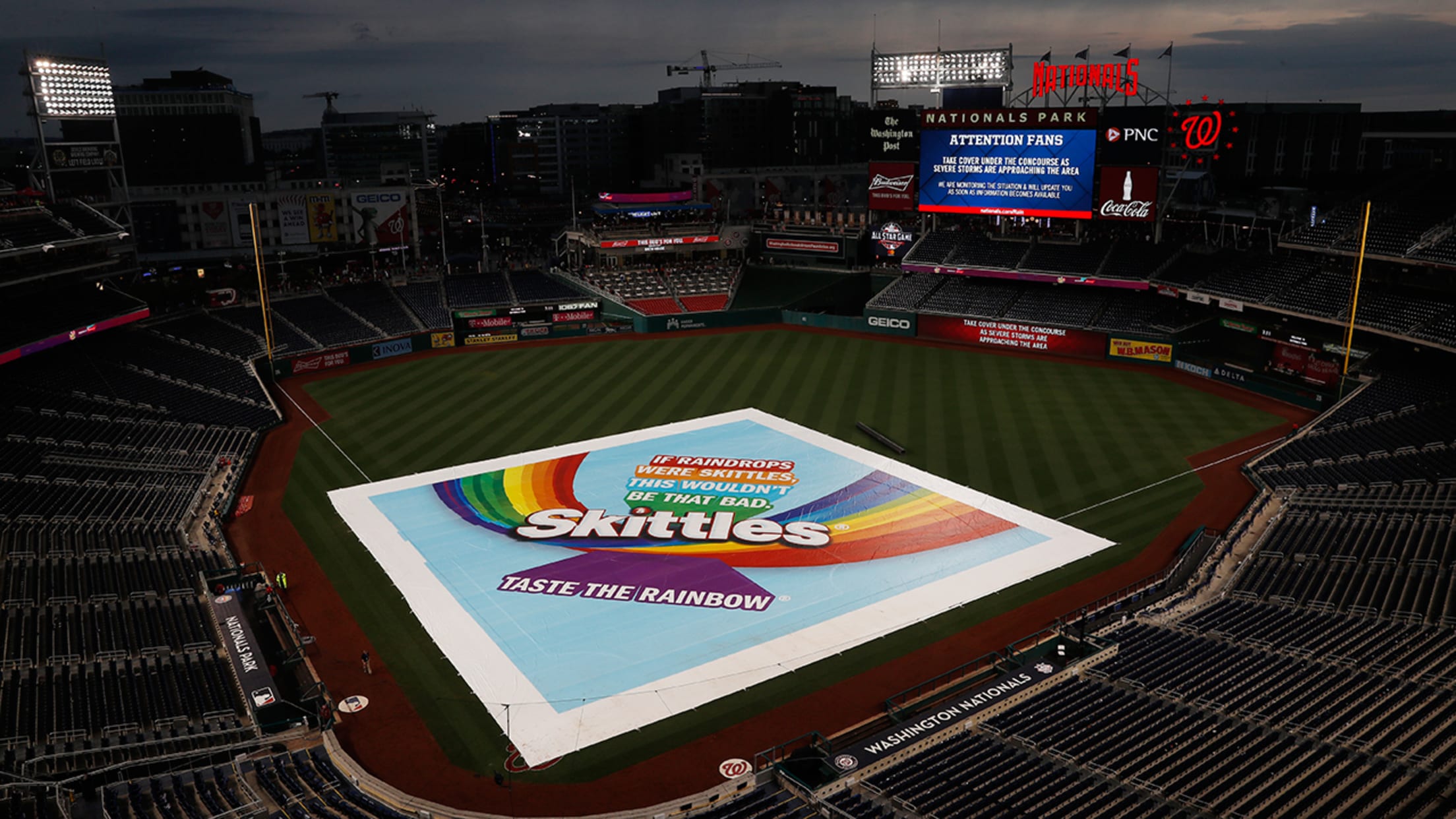 The tarp went onto the field due to approaching inclement weather. (AP)
WASHINGTON -- After the start of the game was delayed by nearly three hours, Friday's tilt between the Nationals and Giants was postponed due to inclement weather as thunderstorms descended upon the D.C. area and were set to continue throughout the night.The game will be made up as part of
WASHINGTON -- After the start of the game was delayed by nearly three hours, Friday's tilt between the Nationals and Giants was postponed due to inclement weather as thunderstorms descended upon the D.C. area and were set to continue throughout the night.
The game will be made up as part of a split doubleheader Sunday, with the first game -- originally scheduled for 1:35 p.m. ET -- beginning at 1:05 p.m., and the second game beginning at 7:05 p.m. Tickets from Friday's game will be honored as part of the nightcap Sunday. Visit nationals.com/rain for more information.
Edwin Jackson will start for the Nationals on Saturday night, with right-handers Max Scherzer and A.J. Cole likely set to start during the doubleheader on Sunday.