Salazar starting to regain form in shoulder rehab
Indians' righty set to start Sunday for Triple-A Columbus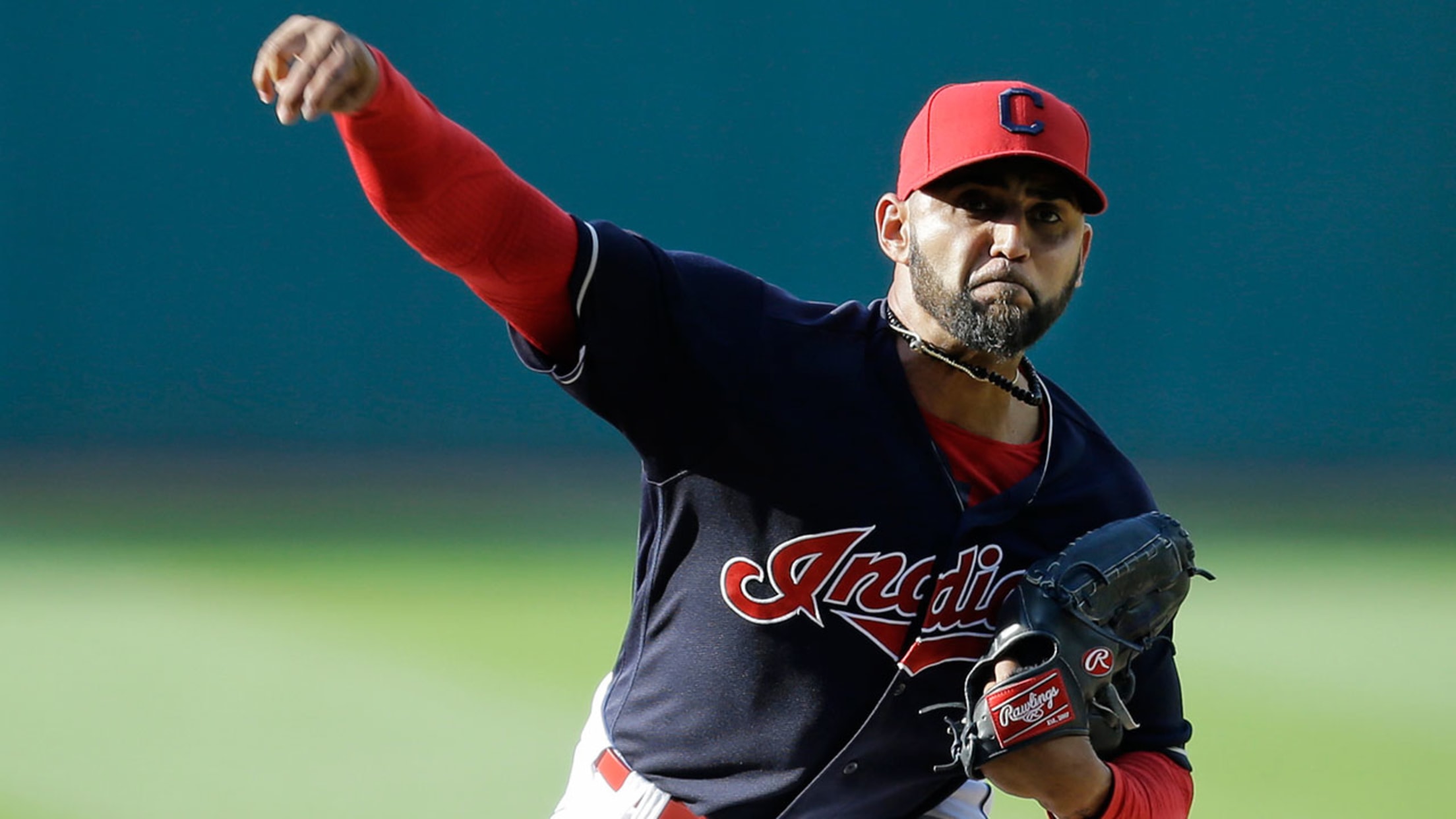 Danny Salazar has been sidelined since early June with a right shoulder injury. (AP)
OAKLAND -- The Indians have been encouraged by the recent strides made by Danny Salazar on his Minor League rehab assignment. As far as when the hard-throwing right-hander might be activated from the disabled list to rejoin Cleveland's rotation, that remains to be determined.The Tribe continues to take things one
OAKLAND -- The Indians have been encouraged by the recent strides made by Danny Salazar on his Minor League rehab assignment. As far as when the hard-throwing right-hander might be activated from the disabled list to rejoin Cleveland's rotation, that remains to be determined.
The Tribe continues to take things one step at a time with Salazar, whose next hurdle will arrive on Sunday with a rehab start for Triple-A Columbus. In his most recent outing, the starter showed improved mechanics and flashed the kind of velocity that Cleveland has been hoping to see.
"The delivery looked a lot better, more consistent with what we want him to achieve," Indians pitching coach Mickey Callaway said on Friday at the Coliseum. "And then the pitches and the velo was really good. I think he was up to 98 [mph]. The strikes were there. The strike percentage was way up and in line.
"The changeup was in line with what we were seeing when he was really dominant, as far as the break and velo and stuff like that. It was a really good step for him in this process."
In a five-inning outing for Class A (short-season) Mahoning Valley on Tuesday, Salazar struck out seven, walked two and scattered a pair of hits with no runs allowed. To date, though, his rehab stint (due to a right shoulder injury that sidelined him in early June) has included mixed results. In three Minor League games, Salazar has allowed six runs on eight hits, including four homers, with 14 strikeouts and six walks in 10 innings.
Overall, Salazar has thrown 62 percent strikes in his three Minor League outings, but that rate climbed to 65 percent (41 of 71 pitches) in his most recent start.
Indians manager Terry Francona noted that he spoke with Salazar on Friday afternoon.
"Even listening to him talk, he's in a good place," Francona said. "I think the idea behind this from the beginning was solid -- to create a base and the hard work to create confidence, things like that. We told him to go out Sunday and get after it from first pitch and we'll reconvene again after that to see what's next for him."