Indians happy to call dome home this week
Tribe welcomes Tropicana Field after enduring three weather-related postponements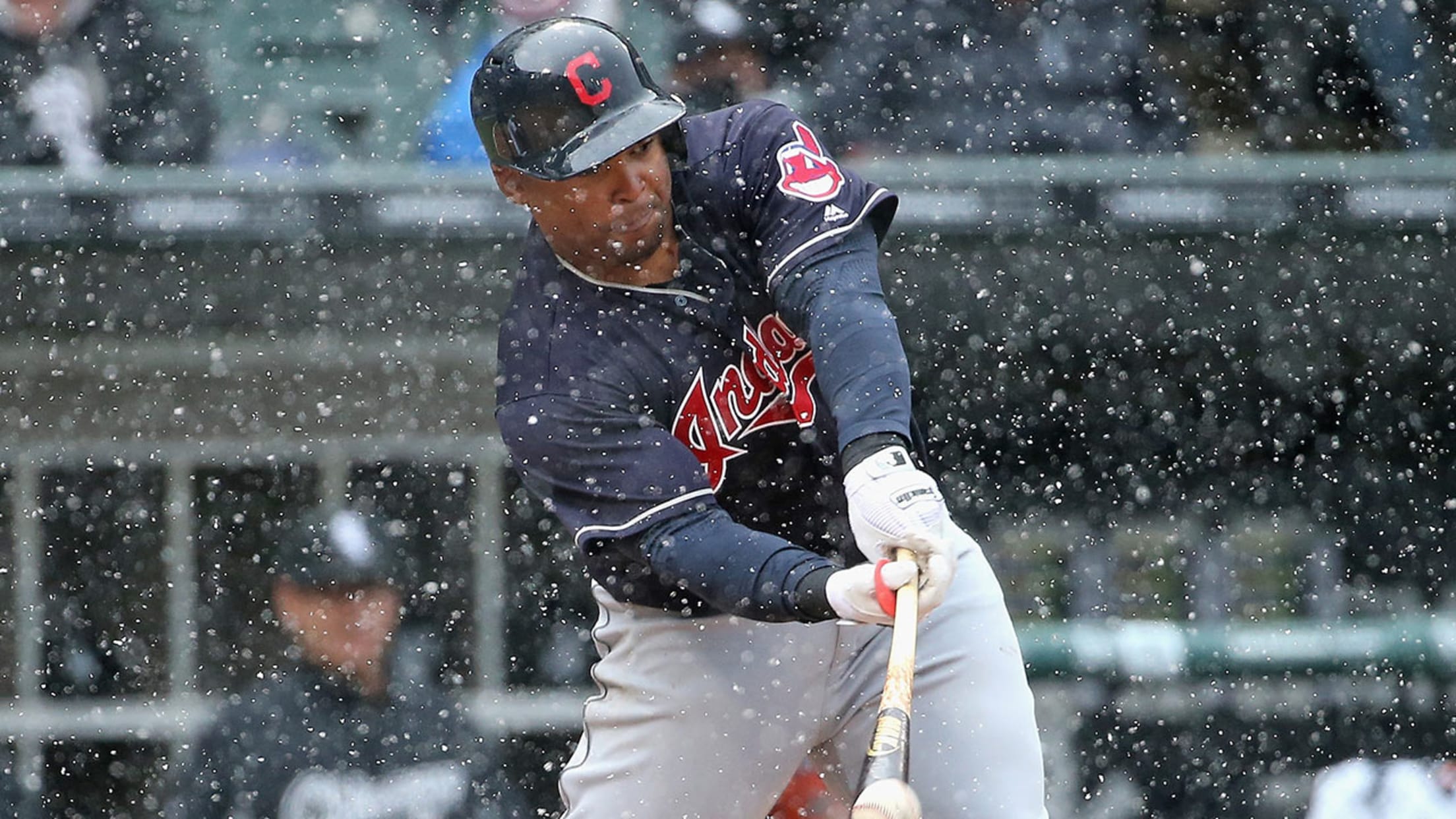 Thanks to inclement weather, the Indians have played the fewest games of any team this season. (Getty)
ST. PETERSBURG, Fla. -- After surviving snow, gloomy conditions and plenty of start-and-stop baseball, the Indians welcomed the chance to play inside Tropicana Field the next three games despite falling, 5-1, to the Rays on Tuesday night.On Tuesday, Cleveland entered a series against Tampa Bay with three postponements already behind
ST. PETERSBURG, Fla. -- After surviving snow, gloomy conditions and plenty of start-and-stop baseball, the Indians welcomed the chance to play inside Tropicana Field the next three games despite falling, 5-1, to the Rays on Tuesday night.
On Tuesday, Cleveland entered a series against Tampa Bay with three postponements already behind the club. Games on April 4 and 7 against Boston at Progressive Field were pushed back, and a contest Sunday against the White Sox at U.S. Cellular Field was postponed. The Indians' four games through the season's first nine days marked the fewest in the Major Leagues.
"There's nothing you can do about it," second baseman Jason Kipnis said. "It's the way it is. I wish they would pay a little bit more attention when making the schedule. You've got a bunch of warm-weather teams opening up against each other, some dome teams opening up against each other. It doesn't seem like there's much feel to it. That being said, nobody has a perfect schedule."
The erratic week was disruptive to Cleveland's pregame routine. Before Tuesday, the Indians were able to take batting practice on the field only once, on April 5.
Manager Terry Francona is eager to develop a more conventional flow minus the inclement weather. He viewed the work ahead as crucial to his club's development.

"Our sport is so much of rhythm and timing," Francona said. "And the four games we've played have been just like a grind, just an endurance [test]. There's no way you're going to feel good when it's 30 degrees. I don't care who you are. … But this is obviously [good]. We know we're going to play, unless the roof collapses, three games. We need that, because we've been doing a lot of sitting around. We haven't been on the field much. At this time of year, you really need to do that."
Kipnis said he didn't anticipate it taking long for he and his teammates to find comfort on the field after so much time away. Still, he knows the situation is far from ideal.
"It's not too disruptive," he said of the delays. "You've just got to get going.
"We never get too far away from it. After they [postponed Sunday's game] and had a day off, there's two days. And guys were hitting early and getting out there and breaking a sweat and making sure they get back in the flow of things. ... It's just the off-days that it comes back to get for you. It takes away the days you wish you had to kind of break up the schedule."
One thing is guaranteed: The Indians will stay dry the next three days. For once, weather won't be a worry.
"It's very, very nice," shortstop Francisco Lindor said. "It has been tough the past couple games because of the weather. Not only with how cold it was, but it was rainy and snowing, and that's when it gets you."
Andrew Astleford is a contributor to MLB.com.