Tribe reinstates Almonte from restricted list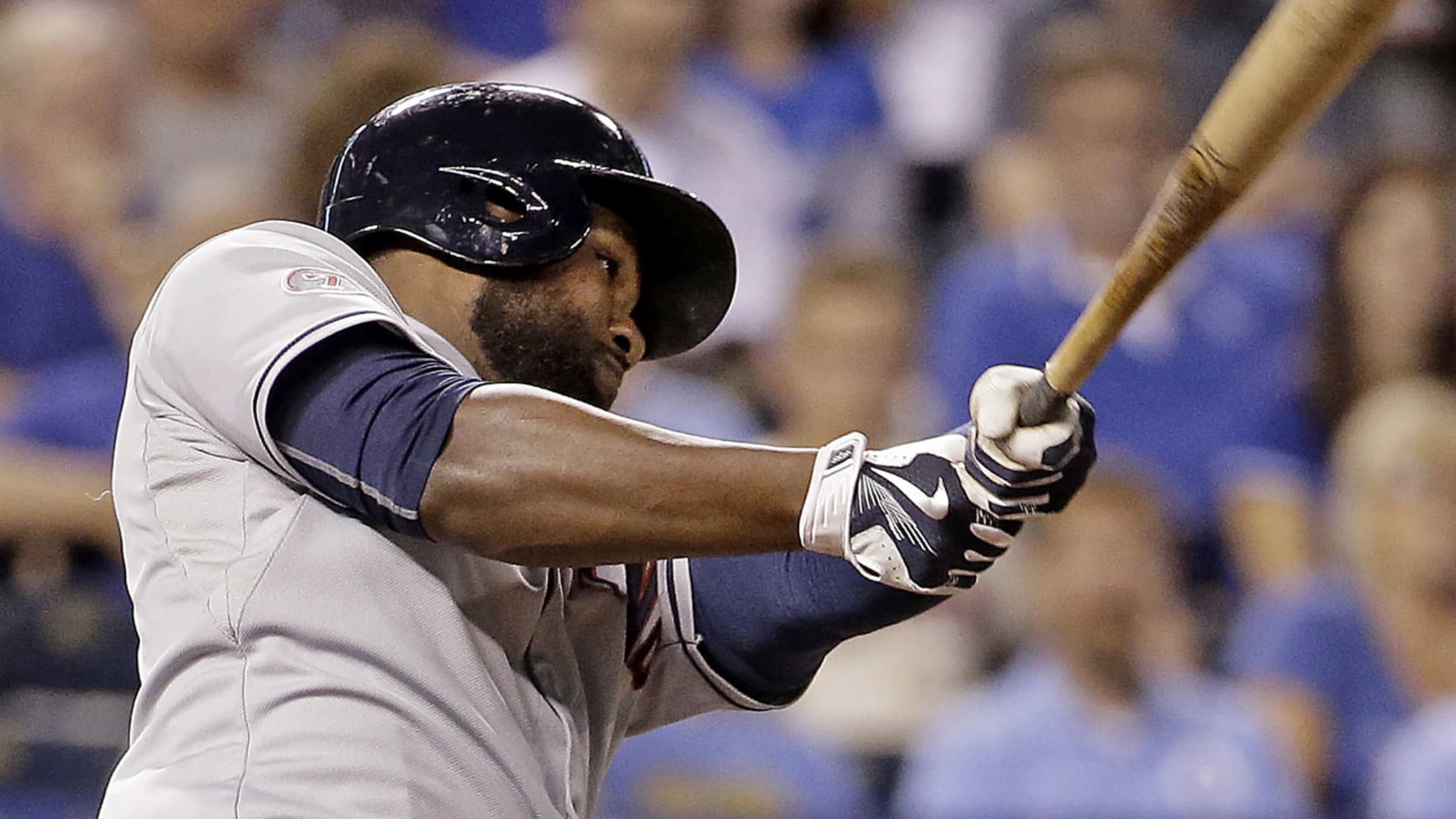 Switch-hitting Abraham Almonte hit .444 (12-for-27) during a seven-game rehab assignment at Triple-A Columbus. (AP)
TORONTO -- The Indians have one of their outfielders back. Now, the team is hoping it will not be too long before another rejoins the fold.Prior to Sunday's game against the Blue Jays, Cleveland reinstated outfielder Abraham Almonte from the restricted list, following the conclusion of his 81-game suspension. He
TORONTO -- The Indians have one of their outfielders back. Now, the team is hoping it will not be too long before another rejoins the fold.
Prior to Sunday's game against the Blue Jays, Cleveland reinstated outfielder Abraham Almonte from the restricted list, following the conclusion of his 81-game suspension. He was penciled into the lineup in center field for the finale of a four-game series at Rogers Centre. In order to add Almonte to the 40-man roster, the Indians transferred left fielder Michael Brantley to the 60-day disabled list.
"I'm excited," Almonte said. "I've been waiting for this, this day, this time. Finally, I'm here to support my team and try to help my team to keep doing what they've been doing."
The move with Brantley is mostly procedural, considering he had been on the 15-day DL since May 14. The outfielder is now eligible to be activated on Saturday, though he still has hurdles to clear in his latest comeback from a right shoulder issue. Brantley advanced to the soft-toss stage of his hitting program within the past week and might be ready to resume batting practice during the upcoming homestand.
Before he returns, Brantley will also need to complete a Minor League rehab assignment, but manager Terry Francona reiterated that there is no firm timetable for the outfielder's return. That said, Francona also noted that the move to put Brantley on the 60-day DL was not a sign of another setback.
"He's doing very well," Francona said. "There's no hidden flags there."
Almonte, 27, has been inactive to this point due to the suspension he received from Major League Baseball for the anabolic steroid Boldenone, a banned performance-enhancing substance under MLB's Joint Drug Prevention and Treatment Program. The switch-hitting center fielder recently completed a Triple-A rehab assignment, during which he hit .444 (12-for-27) in seven games for Columbus.
Abraham Almonte addressed his suspension and return with reporters this morning in Toronto: https://t.co/8mlVqdh6fG pic.twitter.com/27YJmH6sAI

— Jordan Bastian (@MLBastian) July 3, 2016
"I've been working hard and in a smart way," Almonte said. "I was doing a lot of conditioning again, trying to make sure that everything I do I feel like it's a game, swinging, not like [batting practice]. So, I kept my mind like a game, and I think that helped me a lot. When I started seeing pitchers, I felt like I've been doing this for months."
Cleveland acquired Almonte from the Padres at the July 31 non-waiver Trade Deadline last season in exchange for lefty Marc Rzepczynski, and he was a key part of the Tribe's success in the second half. In 51 games for the Indians, Almonte posted a .264 average with 19 extra-base hits and a .776 OPS, while playing solid defensively.
Almonte joins an outfield mix that currently includes Rajai Davis, Tyler Naquin, Lonnie Chisenhall and Jose Ramirez, who have all performed well for Cleveland. Ramirez doubles as a third baseman, so that can help free up some at-bats for Almonte. Davis can play center and left, while Naquin and Chisenhall have been used in both center and right field.
"When a roster move is made, sometimes we have to react to the circumstances," Francona said. "I don't think we're going to be situated like this for three months. I'm not saying Abe's not going to be here, but I'm not all that concerned about [the outfield logjam] at the moment."
In order to add Almonte to the active roster, Cleveland optioned 23-year-old lefty Shawn Morimando to Columbus. Morimando was called up from Double-A Akron on Saturday to give the Tribe's bullpen an additional arm in the wake of Friday's 19-inning win over the Blue Jays. He pitched 3 2/3 innings during Saturday's 9-6 loss, allowing two runs while striking out four.