Armstrong gets nod to fill out Tribe's OD 'pen
Worthy candidates Crockett, Frias and Goody make decision 'agonizing' for Francona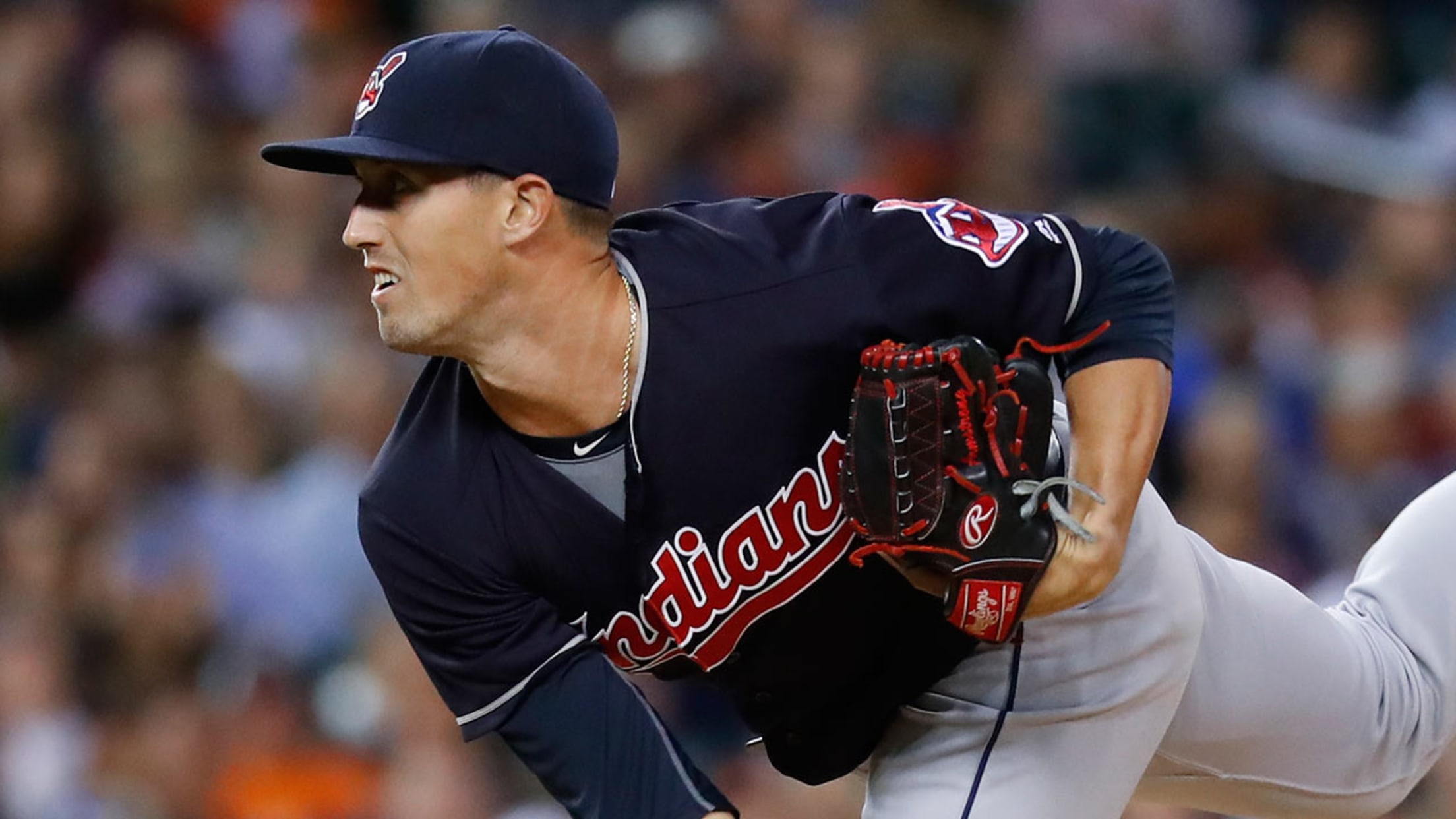 Shawn Armstrong pitched to a 2.53 ERA over 10 appearances with Cleveland in 2016. (AP)
GOODYEAR, Ariz. -- Earlier this spring, Indians manager Terry Francona held a meeting with the bullpen candidates who still had Minor League options remaining. Francona felt that conversation was important, because it is easier to explain the business side of things before roster decisions are made.On Tuesday morning, Francona called
GOODYEAR, Ariz. -- Earlier this spring, Indians manager Terry Francona held a meeting with the bullpen candidates who still had Minor League options remaining. Francona felt that conversation was important, because it is easier to explain the business side of things before roster decisions are made.
On Tuesday morning, Francona called the remaining relief contenders into his office again, and right-hander Shawn Armstrong emerged as the newest member of Cleveland's bullpen. Kyle Crockett, Carlos Frias and Nicholas Goody were optioned to Triple-A Columbus, bringing the Tribe's Opening Day relief corps into focus.
"It's a very humbling experience," Armstrong said. "It's kind of been up in the air. Everybody's been pitching really well. It's been kind of making the whole entire competition really exciting. To get the news today that I'm going to be on the Opening Day roster of a World Series team, it's kind of unexplainable. It still hasn't fully hit me quite yet."
Cleveland plans on opening the season with a seven-man bullpen, which will have closer Cody Allen and relief ace Andrew Miller at the back end. Righties Bryan Shaw, Dan Otero and Zach McAllister are also in the fold, along with lefty Boone Logan, who signed with Cleveland as a free agent this past winter. The cast now includes Armstrong, who has averaged 13.9 strikeouts per nine innings over the last two years in Triple-A.
Francona called the final bullpen spot an "agonizing" decision.
Crockett appeared in 10 Cactus League games, in which he struck out 13, walked none and allowed three runs. His chances were hurt by the fact that the Indians have two lefties in Miller and Logan. Frias put an impressive sinker on display in seven spring innings. Goody allowed only one run in his 10 innings, ending with 11 strikeouts, three walks and four hits allowed.
The conversation with Goody was the hardest for Francona.
"He asked us, 'What could I have done?' Nothing. He did everything you could ask," Francona said. "We're going with a seven-man bullpen. If it's eight, he's probably on the team. I know that's hard for guys to understand, but that's why we tell them up front, 'Just do what you can do, because we're going to set up the ballclub the best way we think, and we'll communicate it with you.'"
Armstrong, 26, has had stints with the Indians in each of the past two seasons, compiling 18 strikeouts against seven walks with a 2.41 ERA in 18 2/3 innings in the Majors. Over the offseason, he stayed in contact with Tribe pitching coach Mickey Callaway, sending videos of his throwing sessions and building himself up to handle multi-inning outings.
This spring, Armstrong gave up one run in 9 2/3 innings and posted 10 strikeouts with three walks.
"He's been unbelievable," Callaway said. "He did such a good job this offseason in improving the things he thought he needed to improve on, and they're showing up now in Spring Training. Unbelievable work to get to where he's at, and it's paying off for him."
Francona felt the chats with the pitchers early in camp -- well in advance of the three tough conversations on Tuesday morning -- were beneficial.
"I actually think it helped. A couple guys talked about it," said the manager. "And even with Shawn, we talked about it again. He understands that, if he can spend his energy pitching and not looking over his shoulder, that'll really help."