Francona not yet ready to reveal ALDS rotation
Indians still mulling whether to go with 3 or 4 starters, among other factors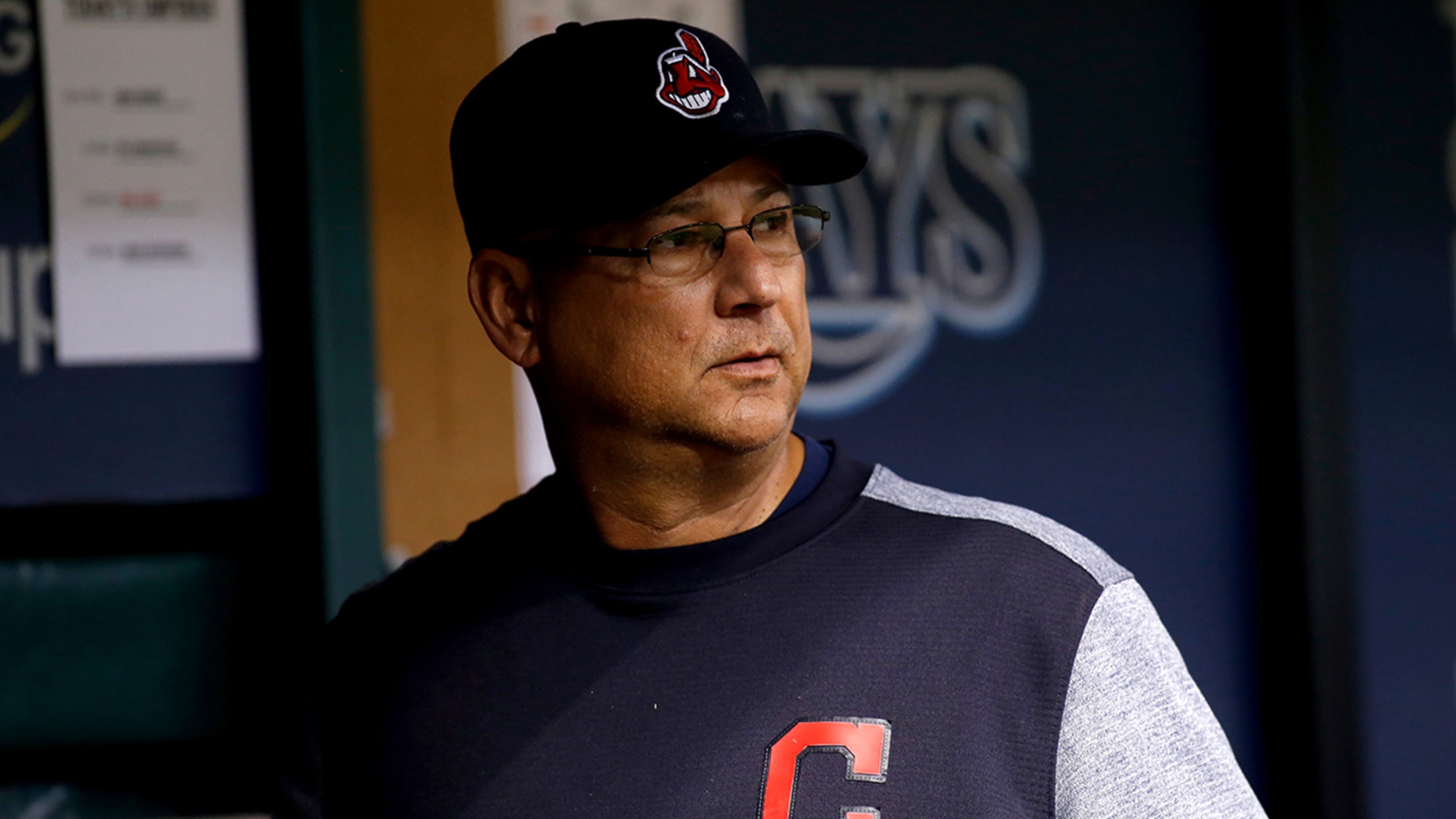 "We're working through all the flexibility that we could put in," Terry Francona said. (Getty)
CLEVELAND -- Indians manager Terry Francona has yet to tip his hand on the planned rotation order for the upcoming American League Division Series. That includes naming ace Corey Kluber the Game 1 starter against the Yankees or Twins, who will square off in Tuesday's AL Wild Card Game.• Dress
CLEVELAND -- Indians manager Terry Francona has yet to tip his hand on the planned rotation order for the upcoming American League Division Series. That includes naming ace Corey Kluber the Game 1 starter against the Yankees or Twins, who will square off in Tuesday's AL Wild Card Game.
• Dress for October: Get AL Central champs gear
:: ALDS schedule and coverage ::
The hesitation to reveal the rotation for the ALDS presented by Doosan is based on the simple fact that Cleveland is still weighing a variety of scenarios. Francona said the Indians are still mulling whether to go with three or four starters, and other factors are also being considered. If Kluber were to start Game 2 on Friday, for example, that would put him in line to return on normal rest if a Game 5 is necessary.
• ALDS Game 1: Thursday, 7:30 p.m. ET on FS1
"It doesn't make sense to announce anything yet," Francona said prior to Sunday's regular-season finale against the White Sox. "I think we kind of know what we want to do. We're going to have some flexibility built in. But some of it is dependent on our position players, also. If you carry an extra position [player], it doesn't necessarily mean another position player won't make it. It could be a pitcher.
"We're working through all the flexibility that we could put in. Then we want to talk to our guys about it, too. And then we'll announce it. We just prefer to get through [the last game], just do one step at a time."
If the Indians were to go with a three-man rotation -- Kluber, Carlos Carrasco and Trevor Bauer being the arms -- there is a chance Bauer could take the ball in Game 1 on Thursday. Of the three, Bauer is the best suited to return on short rest for a potential Game 4. He was asked if he was informed which game he will be starting.
"Hopefully 1, 2, 3, 4 and 5," Bauer said. "So we'll see. Whenever they feel like using me."
With Mike Clevinger in the bullpen offering another multi-inning option for Francona, the Tribe has some protection for a three-man staff. Starters Danny Salazar and Josh Tomlin are also under consideration for ALDS roles. They could be possibilities for a Game 4 start or additional relief arms.
"We're trying some scenarios," Francona said. "You never know how it's going to work, so we just want to make sure we have everything covered."
Brantley out of lineup
Left fielder Michael Brantley, who was activated from the disabled list on Saturday, was out of the starting lineup for Sunday's game against Chicago. Brantley did get one pinch-hit at-bat in Saturday's 2-1 loss in the fifth inning, delivering a single to finish off a 10-pitch plate appearance. Before that hit, Brantley received a rousing standing ovation from the Progressive Field crowd.
"Every once in a while during a season, you can sit back and enjoy it," Francona said of moments like Brantley's return. "It was really cool. It didn't surprise me. I think people that follow the Indians know what kind of kid Brant is, his work ethic and all that kind of stuff. It was a pretty neat moment. And then as the at-bat kept going, it was really cool."