Visiting Royals, Holland continues recovery
Reliever celebrates with former club amid strength work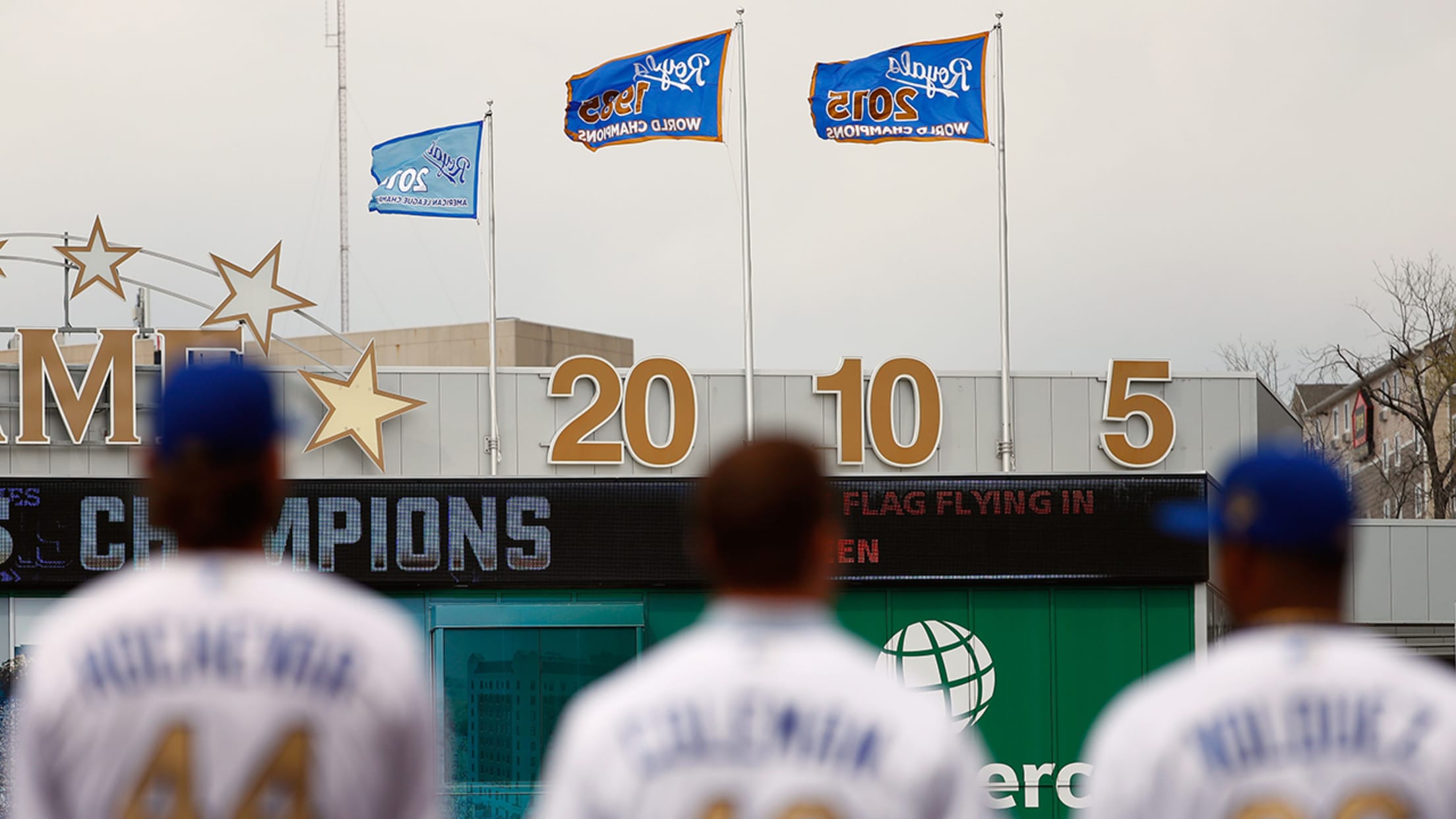 Greg Holland was on hand at Kauffman Stadium on Tuesday as the Royals received their rings. (Getty)
KANSAS CITY -- Former Royals right-hander Greg Holland, still a free agent, was one of the players invited back for Tuesday's World Series championship ring ceremony, held before the last of two games against the Mets, a 2-0 loss."It's kind of awkward," Holland said before the ceremony, "but I'm ready
KANSAS CITY -- Former Royals right-hander Greg Holland, still a free agent, was one of the players invited back for Tuesday's World Series championship ring ceremony, held before the last of two games against the Mets, a 2-0 loss.
"It's kind of awkward," Holland said before the ceremony, "but I'm ready to see the ring."
• Ring ceremony culmination of Royals' crown
Holland, who had Tommy John surgery last Oct. 2, was an integral part of the team's rise to success as one of the game's most formidable closers.
"It was a good gesture on their part," Holland said of the Royals' invitation. "You don't get this opportunity very much."
Holland said he isn't really surprised that no team has signed him yet. He likely won't be able to pitch competitively again until 2017.
"I mean, I assumed once it got into Spring Training scenarios, teams are trying to set their rosters," Holland said, "and they have decisions to make on who can help you out this summer. Obviously, I won't be ready by then. That's where [teams'] priorities are.
"Then, getting into the season, hopefully things will start to pick up."
Holland, who has been rehabbing in Tempe, Ariz., wouldn't comment on whether he is talking to the Royals about a deal. The Royals aren't commenting, either.
"I'm letting my agency, [Scott Boras], take care of that," Holland said. "I'm just trying to get healthy."