Newly recalled Shuck impressed with prospect Anderson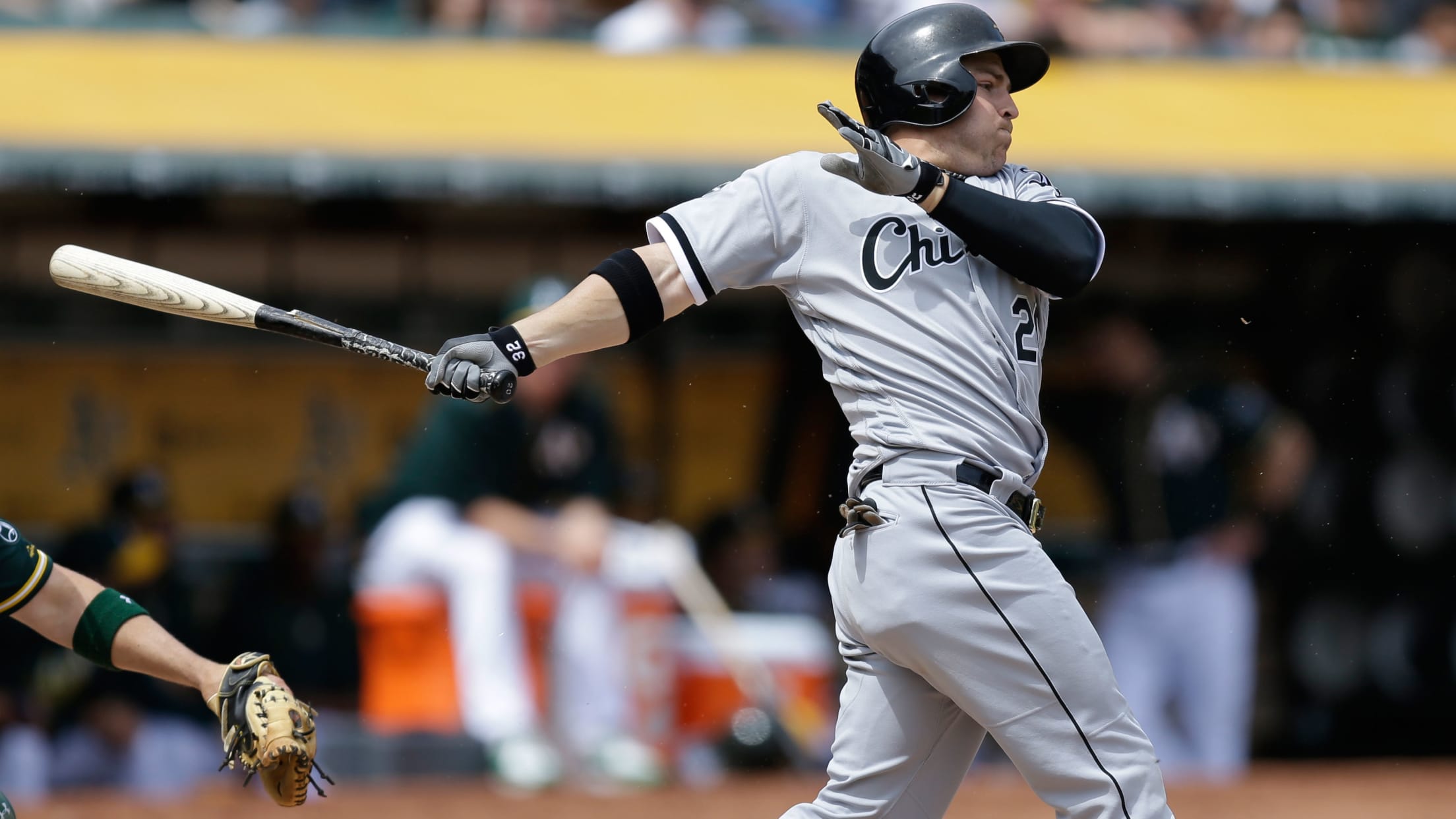 White Sox outfielder J.B. Shuck had a chance to observe No. 2 prospect Tim Anderson while playing in Triple-A. (AP)
NEW YORK -- J.B. Shuck is not a general manager. He's just a solid outfielder recalled by the White Sox from Triple-A Charlotte prior to Monday's series opener with the Mets at Citi Field.But during his 37 games and 154 at-bats with the Knights, Shuck had an extended look at
NEW YORK -- J.B. Shuck is not a general manager. He's just a solid outfielder recalled by the White Sox from Triple-A Charlotte prior to Monday's series opener with the Mets at Citi Field.
But during his 37 games and 154 at-bats with the Knights, Shuck had an extended look at shortstop Tim Anderson. The veteran liked what was on display from the team's No. 2 prospect per MLBPipeline.com.
"You see [Anderson] a little bit in Spring Training, but yeah, he just goes out and has fun, and I think that's why he does so well," said Shuck of Anderson. "He just goes up and hits. It's amazing. I hope he continues, and he's going to do well up here when he gets his chance."
Anderson, who was Chicago's top pick in the 2013 Draft, has been forcing the issue of a Major League promotion with a hot streak at the plate. From May 18 through Thursday, Anderson had six multihit efforts in seven games.
Even with a 1-for-13 stretch over his last three games, Anderson raised his average to .305 with 10 stolen bases. Shuck described Anderson as "athletic" defensively at shortstop.
"Like I said, I've never really seen [Anderson], so I don't know how he was before," Shuck said. "But he makes a ton of plays, and he looks good.
"I think he could come up and do well. He has that personality where he's not going to get rattled by anything."
Handling that first bout of adversity often separates top prospects who eventually excel in the big leagues from those who become also-rans.
"[Anderson] got a little taste this year," Shuck said. "When I first went down, he might have been hitting .215 or .220, and you would have never known. He went about his business and continued to have fun and just got better.
"It clicked for him or whatever it was. He went on a stretch where I don't think he got out for like six games. That's just his personality, and that's why I think when he does get up here, he's going to do well."
Jackson still nursing turf toe
Shuck's presence partially was required with center fielder Austin Jackson unavailable Monday due to turf toe in his left foot. Jackson left Sunday's game in the eighth inning.
"He's been playing well, and I think that's another part of it," said White Sox manager Robin Ventura of Jackson, who is hitting .464 in his last eight games. "You don't necessarily want to lose him for two weeks if you don't have to. If we can save a few days in there and get him back five days before a disabled-list stint, it makes sense."