McCann trailing Sanchez in All-Star voting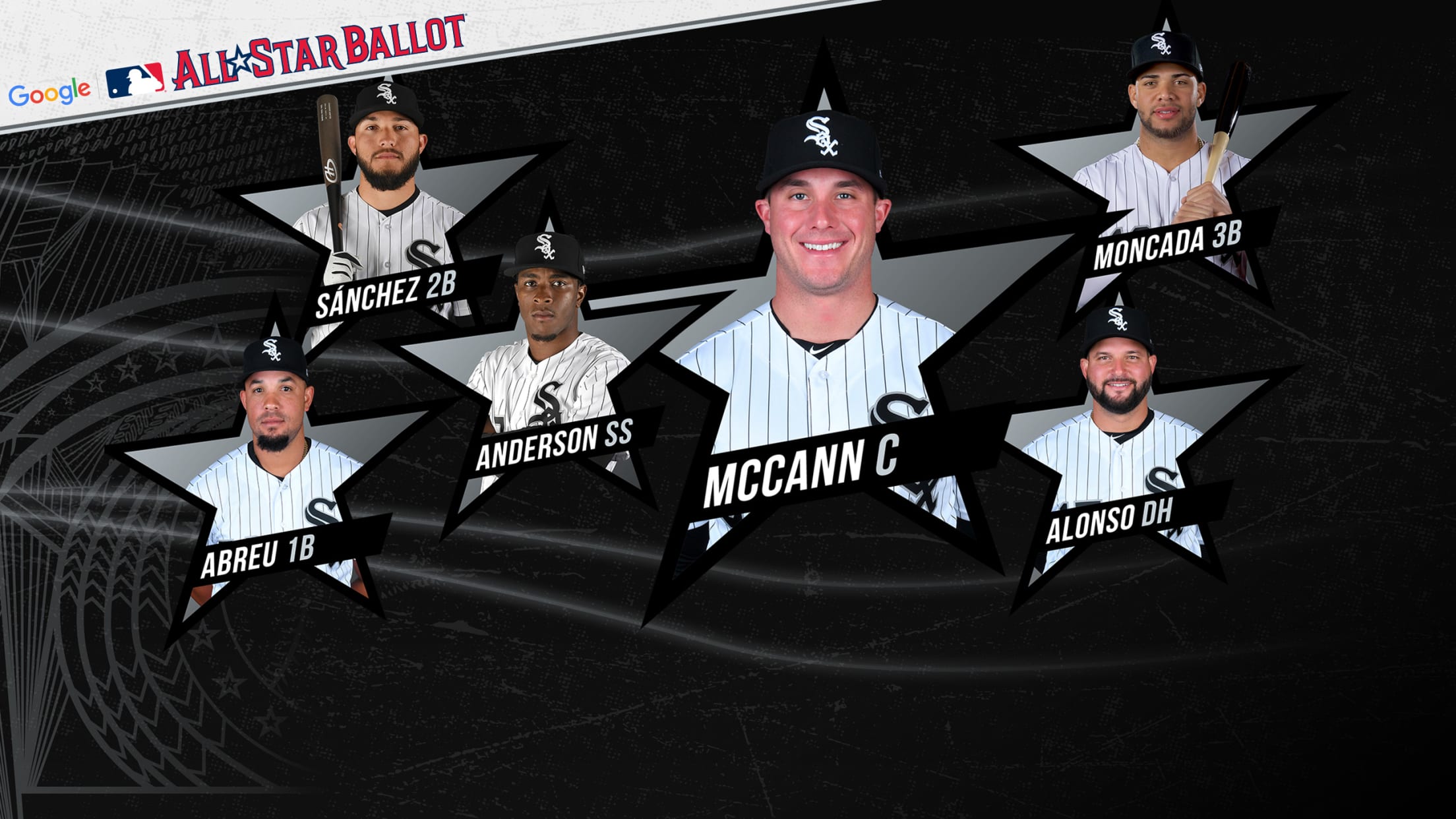 Read our FAQ on this year's revamped balloting format, which includes two phases of fan voting to determine the All-Star starters, and the ability to vote through Google Search. CHICAGO -- James McCann not only has been one of the best players on the 2019 White Sox but also one
Read our FAQ on this year's revamped balloting format, which includes two phases of fan voting to determine the All-Star starters, and the ability to vote through Google Search.
CHICAGO -- James McCann not only has been one of the best players on the 2019 White Sox but also one of the best catchers in the American League.
• VOTE NOW: Google MLB All-Star Ballot
And the latest round of All-Star voting recognizes McCann's production. In the results released Monday, McCann ranks second with 580,394 votes. The Yankees' Gary Sanchez sits No. 1 with 1,357,340. Houston's Robinson Chirinos (487,868) and Minnesota's Jason Castro (444,533) round out the top four.
McCann enters his first foray into the Cubs/White Sox crosstown rivalry with home runs in two straight games, giving him six homers, 14 doubles and 20 RBIs to go with a team-best .324 average and .883 OPS. He also has been masterful in terms of his game-calling and handling of the White Sox pitching staff.
"I've said it from Day 1 of my career," said McCann after Sunday's loss. "I pride my game on my defense because I know that on a day-in and day-out basis, I'm going to be able to impact a game defensively a whole heck of a lot more than offensively.
"But at the same time, I do take pride in my offense. I take it day to day and staying within myself, and that's really been my goal from Day 1 of the season, stay within myself and not try to do too much."
Fans may vote in "The Primary" at MLB.com and all 30 club sites, the MLB At Bat and MLB Ballpark apps up to five times in any 24-hour period. Fans in the US and Canada can also vote on Google Search for every position, or up to 17 unique players per day, by searching "MLB Vote" or the names of their favorite players. Primary voting ends at 3 p.m. CT on Friday.
The top three vote-getters at each position (including nine outfielders) per league will move on to "The Starters Election," which begins at noon ET on Wednesday, June 26. The votes will reset for a 28-hour voting window that ends at 3 p.m. CT on Thursday, June 27. Starters for the 2019 Midsummer Classic will be unveiled on ESPN that night at 6 CT. The pitchers and reserves will be announced on Sunday, June 30, at 4:30 p.m. CT.
Then on Tuesday, July 9, during the 2019 All-Star Game presented by Mastercard, fans may visit MLB.com and the 30 club sites to submit their choices for the Ted Williams Most Valuable Player Award presented by Chevrolet.
The 90th Midsummer Classic, at Progressive Field in Cleveland, will be televised nationally by FOX Sports; in Canada by Rogers Sportsnet and RDS; and worldwide by partners in more than 180 countries. FOX Deportes will provide Spanish-language coverage in the United States, while ESPN Radio and ESPN Radio Deportes will provide exclusive national radio coverage. MLB Network, MLB.com and SiriusXM also will provide comprehensive All-Star Week coverage. For more information about MLB All-Star Week and to purchase tickets, please visit AllStarGame.com and follow @MLB and @AllStarGame on social media.
First baseman Jose Abreu and shortstop Tim Anderson also are in a battle to get in the top three of their respective positions. At first base, Abreu is fourth at 517,473, trailing New York's Luke Voit (696,164), Minnesota's C.J. Cron (586,303) and Cleveland's Carlos Santana (560,836). Only 43,363 votes separate Santana and Abreu, who entered Monday leading the AL with 54 RBIs.
Anderson is also fourth at shortstop with 510,337 votes. He trails Minnesota's Jorge Polanco (818,082), Houston's Carlos Correa (656,995) and New York's Gleyber Torres (565,728). Cleveland's Francisco Lindor checks in at fifth with 460,952 votes, while Anderson sits 55,391 behind Torres. Anderson is hitting .315 with 10 homers and 15 stolen bases.