Hughes day to day with left lat strain
Veteran reliever hasn't pitched in Grapefruit League game since March 16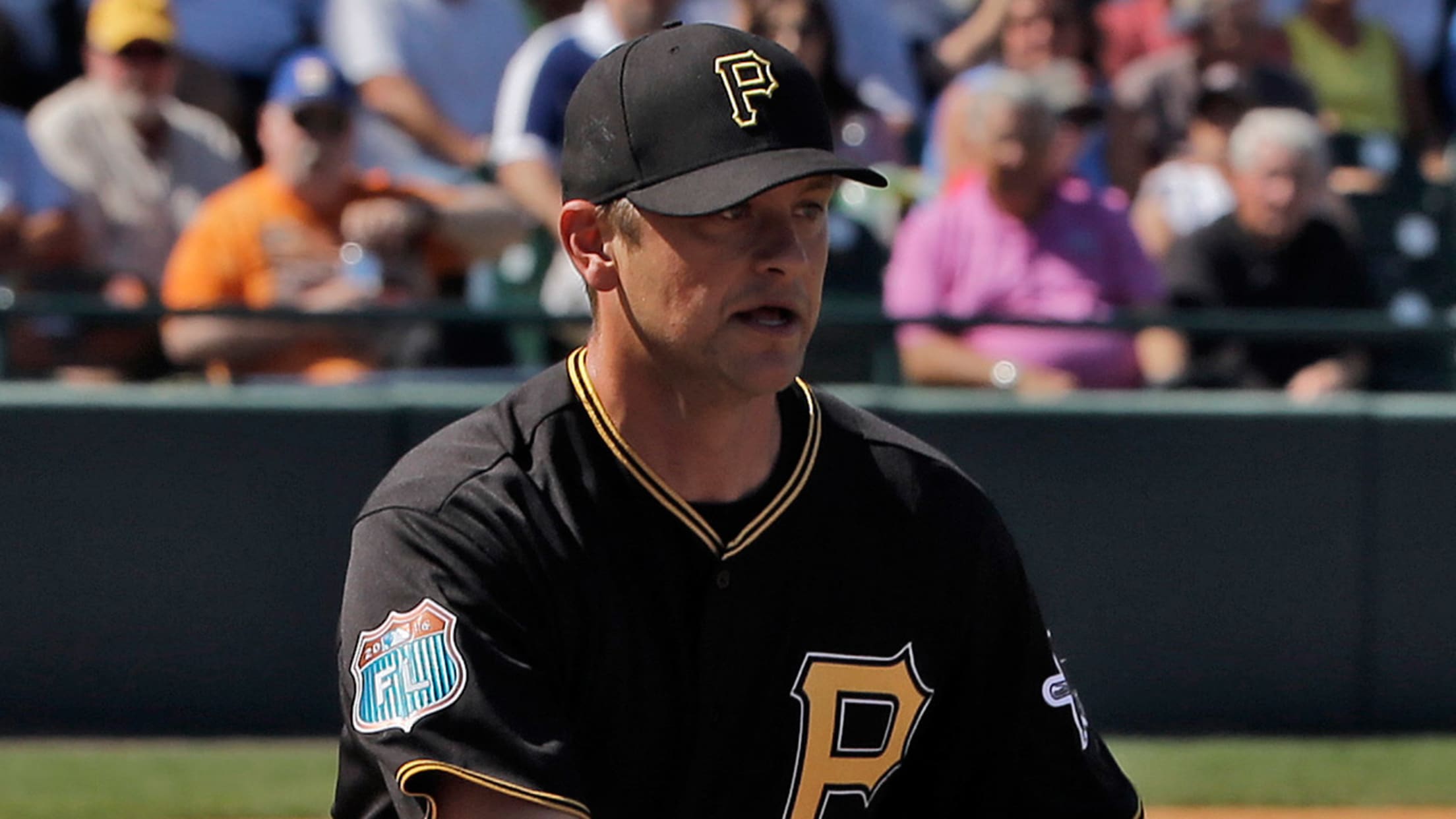 Jared Hughes has made at least 60 appearances with an ERA below 3.00 in three of the past four seasons. (AP)
BRADENTON, Fla. -- Pirates reliever Jared Hughes is being treated for a left latissimus muscle strain, the club announced Wednesday. Hughes has not pitched in a Grapefruit League game in a week and is considered day to day.Hughes has struggled in four Spring Training appearances so far, allowing eight runs
BRADENTON, Fla. -- Pirates reliever Jared Hughes is being treated for a left latissimus muscle strain, the club announced Wednesday. Hughes has not pitched in a Grapefruit League game in a week and is considered day to day.
Hughes has struggled in four Spring Training appearances so far, allowing eight runs on 11 hits, including three home runs. The reliable ground-ball machine most recently pitched on March 16, when he gave up three runs on three hits in one inning against the Orioles.
• Spring:Tickets | Ballpark | 40-man roster | NRIs
Hughes said the pain came suddenly during that outing, but he pitched through it. The muscle continued to tighten up afterward. Even though it's his non-throwing side, Hughes said it's still painful to throw.
"New thing. Never felt it before. Last outing, throwing, felt it, let them know and we're taking care of it," Hughes said. "You've got to take care of that, find a way to treat it, get it healed then build it back up so it never happens again."
Hughes, 30, posted a 2.28 ERA in 67 innings over 76 appearances out of Pittsburgh's bullpen last year, filling a variety of roles from seventh-inning setup man to mid-inning fireman.
It is unclear how long Hughes will be sidelined. The Pirates prefer to give each of their relievers a multi-inning appearance during Spring Training, and Hughes has not yet had one. The club is scheduled to break camp and head north in nine days.
Will Hughes be ready by Opening Day?
"That's our goal. That's why we will evaluate day to day, hour to hour," Tomczyk said. "We're less than two weeks from Opening Day, and we'll see where tomorrow takes us."
Trainer's room
• Rehabbing third baseman Jung Ho Kang faced Gerrit Cole in a simulated game at McKechnie Field on Wednesday morning but didn't run the bases. The plan this week, Tomczyk said, is for Kang to continue modified baserunning drills.
Kang has been running on the infield dirt, but he's not planting his feet hard on the bag, taking sharp turns or running full-speed down the line.
"He continues to move forward," Tomczyk said. "That's the most important thing for us, that he continues to take steps forward."
• Catching prospect Elias Diaz's lateral right elbow discomfort is "more of a chronic thing," Tomczyk said. For now, the Bucs' No. 8 prospect, according to MLBPipeline.com, will be held out of games. The condition has never kept Diaz out of action for an extended period of time, Tomczyk said, and the team is "not overly concerned" about the possibility of a damaged ulnar collateral ligament.
• Non-roster left-hander Robert Zarate (elbow discomfort) threw off the slope of the mound Wednesday morning. Zarate hasn't pitched in a game this spring.