Dyson to remain with Royals until rehab stint
Injured outfielder will be on hand for Opening Day ceremonies at The K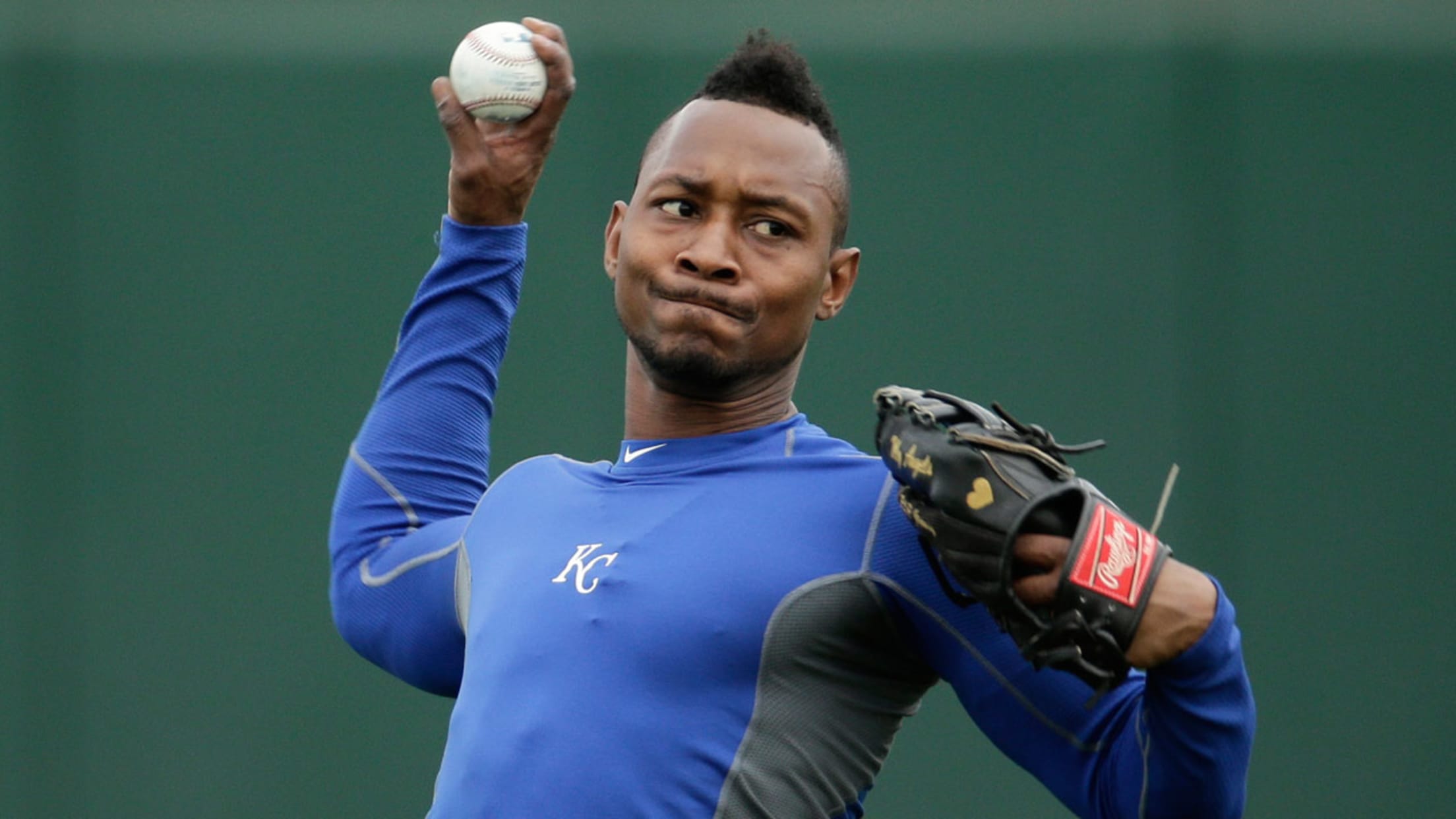 Royals outfielder Jarrod Dyson said he doesn't expect to come back to Arizona for extended spring training. (AP)
SURPRISE, Ariz. -- Royals outfielder Jarrod Dyson said on Wednesday that he plans to leave Arizona with the club on Saturday and be in Kansas City for the Opening Day ceremony on Sunday and the ring ceremony on Tuesday.Dyson, recovering from a Grade 2 oblique strain suffered in the first
SURPRISE, Ariz. -- Royals outfielder Jarrod Dyson said on Wednesday that he plans to leave Arizona with the club on Saturday and be in Kansas City for the Opening Day ceremony on Sunday and the ring ceremony on Tuesday.
Dyson, recovering from a Grade 2 oblique strain suffered in the first Spring Training game, said he doesn't expect to come back to Arizona for extended spring training.
"I doubt it," Dyson said. "I think I'm going to stay in Kansas City until I'm ready to go out on rehab. I'm already closing in on my time. Plus it's all about how your body feels. I'm in a good spot. I want to give it another week to see where I'm at.
"By the time Spring Training ends, and then the next week, I could be ready [for an injury rehab assignment]."
Dyson said he has been able to swing a bat again in the last week.
"Just in the cage and off the tee," he said. "Plus, I'll take a few flips. Nothing on the field yet or BP. Probably won't hit BP until I get to Kansas City."
Dyson said he still feels some discomfort in the rib area.
"I can't say the pain is all gone," he said. "The scar tissue is breaking up and it causes a pinch or pain. But once I get warmed up, I'll be OK."
In Dyson's absence, the Royals likely will go with a soft platoon in right field of Paulo Orlando and Reymond Fuentes.