Vargas progressing with sim game for Royals
Minor throws bullpen session as pitchers work toward rehab stints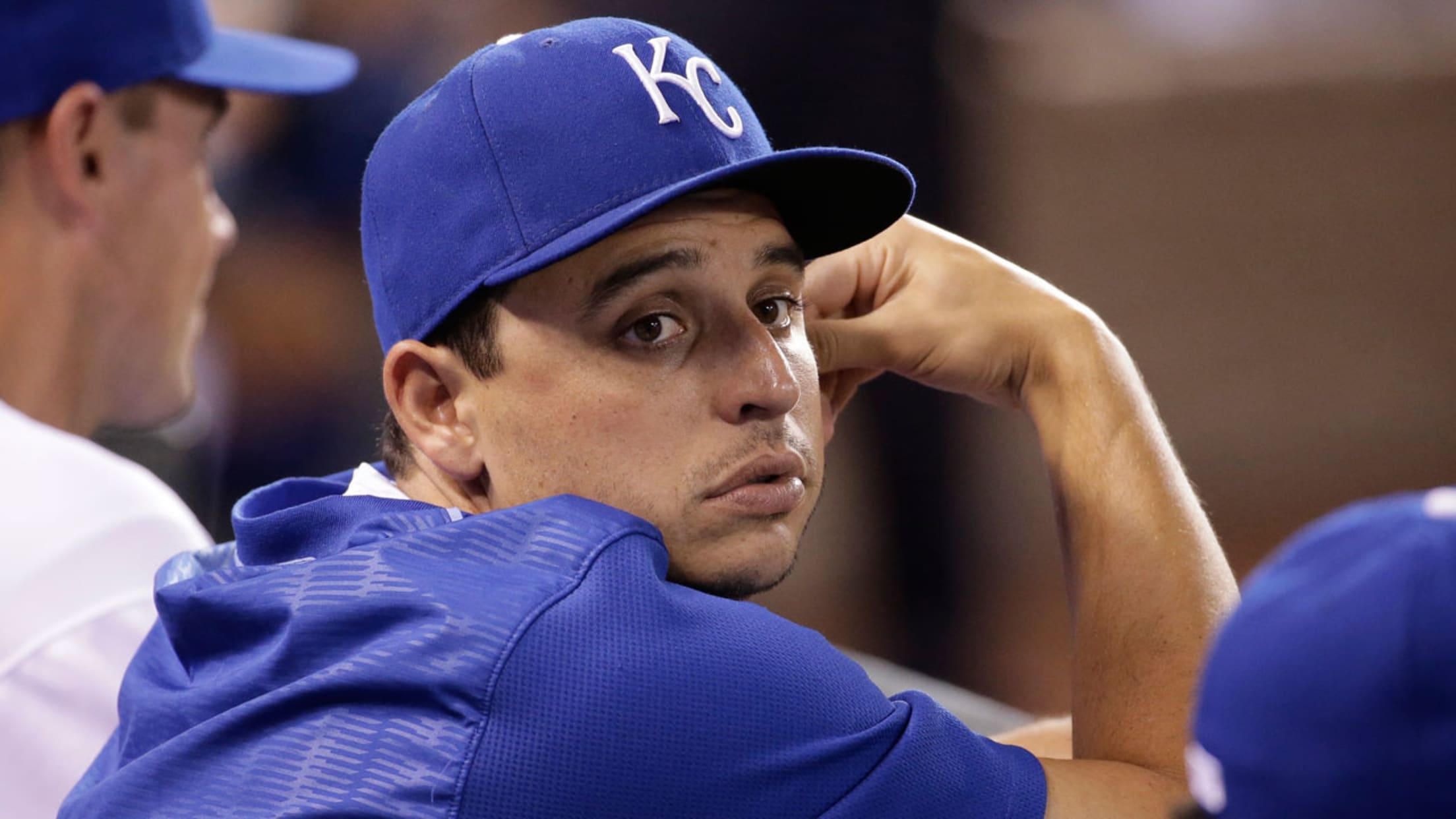 Jason Vargas is working toward a potential rehab assignment and, barring any setbacks, he could potentially return to the Royals in September. (AP)
KANSAS CITY -- Royals left-hander Jason Vargas threw a simulated game on Saturday, as he continues to build up after undergoing Tommy John surgery in August 2015.Vargas is working toward a potential rehab assignment and, barring any setbacks, he could potentially return to the club in September. For that to
KANSAS CITY -- Royals left-hander Jason Vargas threw a simulated game on Saturday, as he continues to build up after undergoing Tommy John surgery in August 2015.
Vargas is working toward a potential rehab assignment and, barring any setbacks, he could potentially return to the club in September. For that to happen, the rehab assignment would likely need to begin over the next couple of weeks.
While Vargas threw his simulated game in Kansas City, left-hander Mike Minor continued to throw bullpen sessions at the club's Spring Training complex in Arizona. Minor began his stint earlier in the week after a few bullpen sessions in Kansas City.
"Making progress," manager Ned Yost said of the duo.
There still is no definitive timetable for Minor's rehab assignment. Before he left for Arizona, Minor was somewhat positive, but said he still needed to work on his consistency and command.
"Everything was working but it was kind of inconsistent," Minor said on Tuesday. "I feel like everything needs to be worked on."
Everybody take five
After left-hander Brian Flynn struggled in his first start, it was back to the drawing board for the Royals, who have yet to announce their starter for Tuesday's game against the Angels.
Kansas City has already tried eight starters this year in the hopes of filling the No. 5 spot in the rotation. Neither Flynn, Chris Young, Dillon Gee nor Kris Medlen have been able to assert themselves as the definitive fifth starter.
Yost said before Saturday's game that it would "probably" come down to either Flynn or Gee to start on Tuesday.
"Gee is probably more built up," Yost said. "We'll just see where we're at when we get there."
Gordon's slump
Left fielder Alex Gordon entered Saturday hitting just .205, but his performance on Friday against the Rangers seemed to be a step in the right direction. Gordon went just 1-for-3, but he also walked once, stole a base and recorded his first triple since Aug. 17, 2014.
"Gordo looked great tonight," Yost said after the series opener against the Rangers. "[He] looks like he's starting to come around a little bit."
And while Gordon has struggled, he's still managed to keep his on-base percentage above .300 since April 11. Yost praised Gordon for his ability to take walks, adding that it's made him a viable candidate for the leadoff spot in the past.
"He's always been a good on-base guy," Yost said. "[He] finds way to get on base even when he's not hitting."
Scott Chasen is a reporter for MLB.com based in Kansas City.