DiMaggio, Yanks bombard Browns in blowout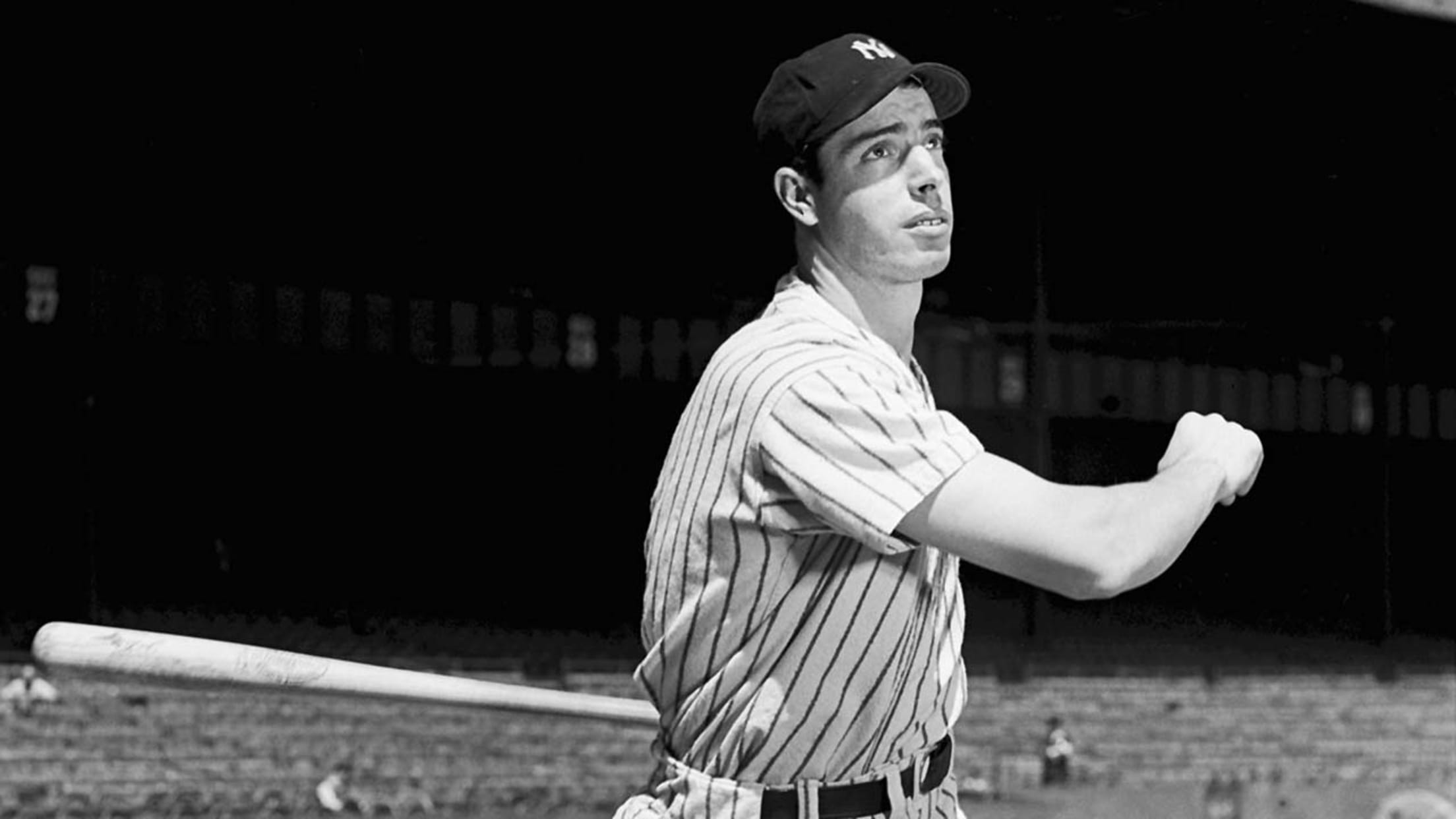 Joe DiMaggio contributed three hits in the Yankees' series-opening win over the Browns. (Getty Images) (Getty Images)
NEW YORK, May 18, 1941 -- The boisterous Sunday crowd in the Bronx reveled in a celebration of patriotism … and an all-too-rare laugher of a victory for the Yankees.It was I Am An American Day at Yankee Stadium, and the fans shared national pride and a 12 to 2
NEW YORK, May 18, 1941 -- The boisterous Sunday crowd in the Bronx reveled in a celebration of patriotism … and an all-too-rare laugher of a victory for the Yankees.
It was I Am An American Day at Yankee Stadium, and the fans shared national pride and a 12 to 2 steamrolling of the last-place St. Louis Browns in the opener of a three-day homestand.
• Joe DiMaggio's run to 56: Rewriting the record
New York will take it and take it gladly. The big win, played with 30,109 persons present, got the Yanks back to level at 16-16 for the season after weeks of middle-of-the-standings mediocrity.
The Browns tied the game at two runs apiece in the top of the second inning on a Harlond Clift home run, but any semblance of drama ended there. The home nine struck for two runs in the bottom of that frame, with Red Rolfe and Joe DiMaggio contributing run-scoring doubles, and the onslaught had begun.
• Follow @TheStreak
New York piled on with a four-run fourth that was started by DiMaggio reaching on interference by St. Louis catcher Frank Grube and effectively put the game away for safekeeping.
Every member of the starting nine for the Yankees recorded at least one hit, with DiMaggio leading the way in a 3-for-3 effort. Joe Gordon hit his seventh home run of the year and drove in five runs. This pelting party supported starter Lefty Gomez, who went nine innings to even his season record at 3 and 3.
The fans soaked up every bit of the shellacking, and at least for a day, there was reason for optimism. The Yankees stayed within 6 1/2 games of the first-place Cleveland Indians, and they have two more home games against the Browns on tap.

On May 15, 1941, Joe DiMaggio began his legendary 56-game hitting streak. In celebration of the 75th anniversary of that seemingly unbreakable record, we'll be doing a day-by-day account of the momentous feat.