Maddon hopes coaching staff returns in 2018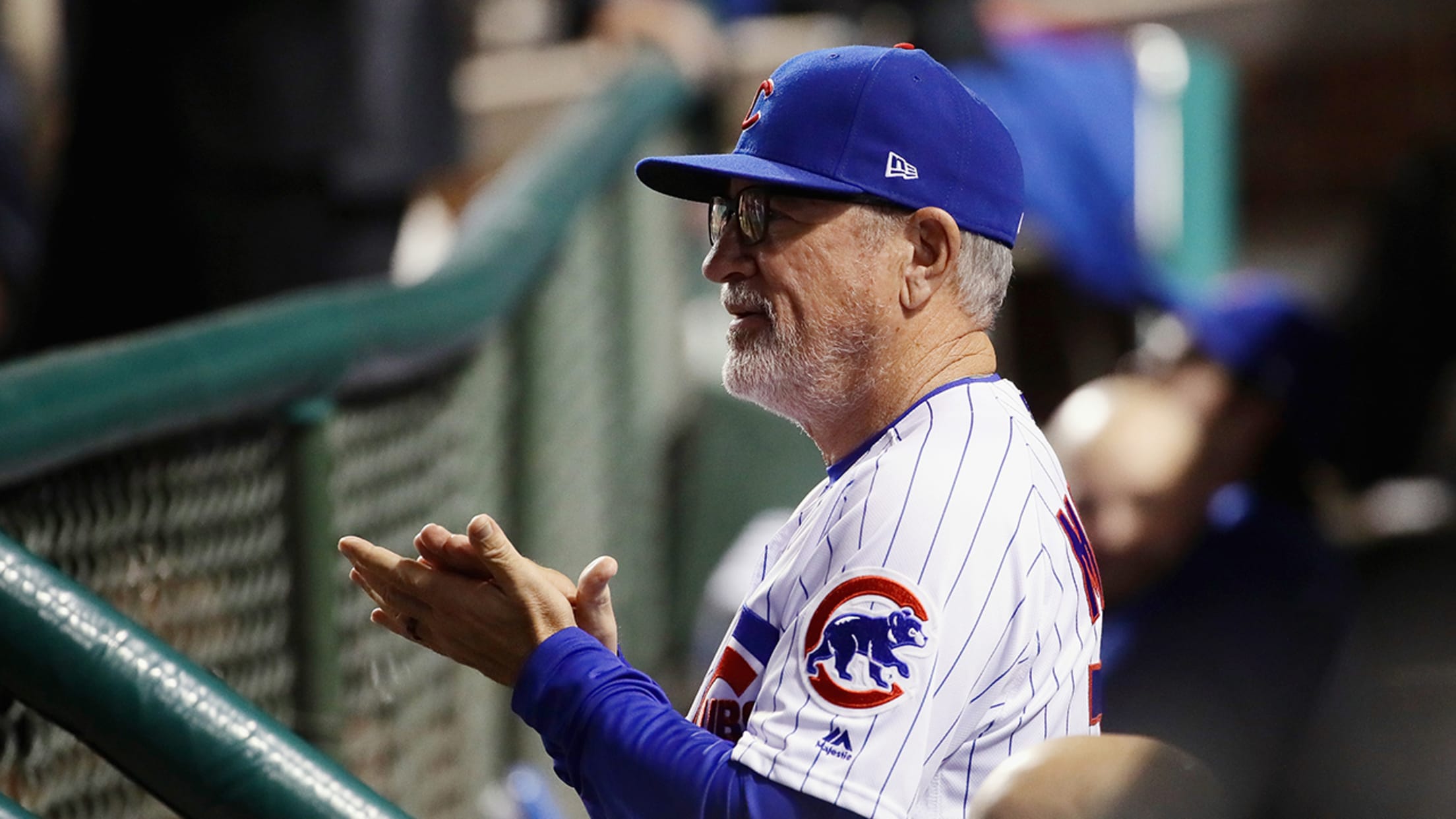 "There's a lot of synergy involved," Joe Maddon said. (Getty)
CHICAGO -- After getting to the postseason in three consecutive years, Cubs manager Joe Maddon would like his coaching staff to return for 2018."The staff has done a great job," Maddon said Wednesday prior to Game 4 of the National League Championship Series presented by Camping World. "They're tight. There's
CHICAGO -- After getting to the postseason in three consecutive years, Cubs manager Joe Maddon would like his coaching staff to return for 2018.
"The staff has done a great job," Maddon said Wednesday prior to Game 4 of the National League Championship Series presented by Camping World. "They're tight. There's a lot of synergy involved. Nobody knows everything -- everybody helps everybody. Nobody's on their own little island. I like that. I really like that."
For example, Maddon spent the off-day Monday with hitting coach John Mallee discussing their lineup options. He'll meet often with advance scouting coordinators Tommy Hottovy and Nate Halm.
:: NLCS schedule and coverage ::
• Dress for NLCS: Get Cubs postseason gear
"The thing I like is that I don't think any of them ever withholds something from me which they have on their mind, which I really appreciate," Maddon said. "They don't feel like they can't say it. That's something I've always wanted to build, which is, if you've got something, say it. Don't hold back. There's a lot of positive messaging going on."
One coach who has ties with Maddon and who is a free agent is Jim Hickey, who parted ways with the Rays after the regular season. Maddon said there has been no discussion about Hickey possibly joining the Cubs' staff. He was Maddon's pitching coach in Tampa Bay.
"I have talked to 'Hick,' because I wanted to know what he was doing," Maddon said. "[His departure] kind of surprised me. It surprised a lot of us."
Hickey and Maddon have a good relationship. Even when Maddon joined the Cubs, Hickey would continue to send text messages whenever he saw dolphins in Tampa Bay.
"He's funny," Maddon said. "He's going to turn out just fine. He'll be well sought after."