Maddon: Fundamentals key to fending off rivals
Darvish likely to throw sim game before beginning rehab assignment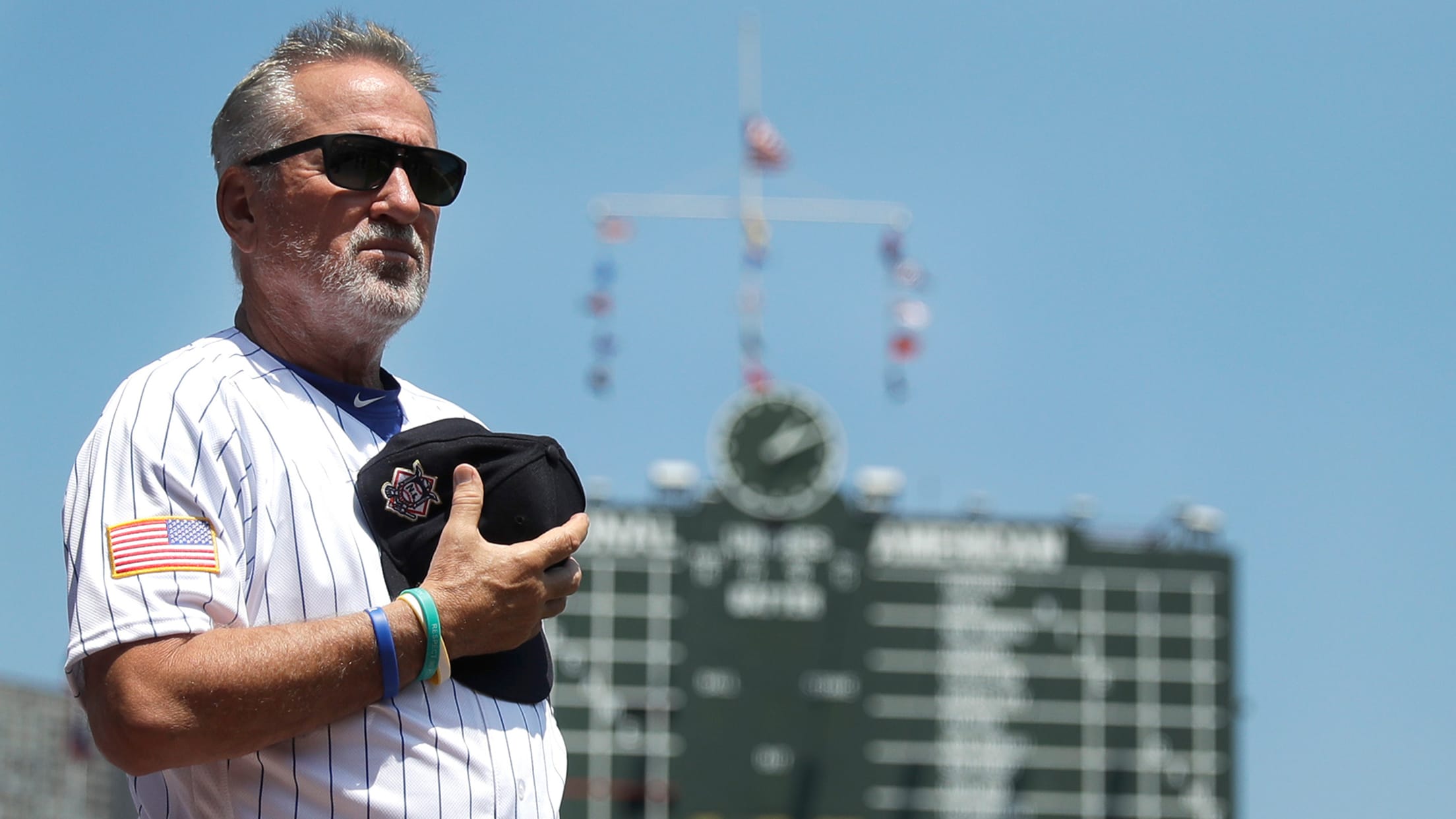 CHICAGO -- As August heats up, Cubs manager Joe Maddon doesn't foresee the hotly contested race for first place in the National League Central abating any time soon.As his team clings to a slim lead over the Brewers, Maddon anticipates the competition sticking around for the long term. So from
CHICAGO -- As August heats up, Cubs manager Joe Maddon doesn't foresee the hotly contested race for first place in the National League Central abating any time soon.
As his team clings to a slim lead over the Brewers, Maddon anticipates the competition sticking around for the long term. So from Maddon's perspective, that keeps the onus on the Cubs to do what they need to do over the final two months of the season.
Chicago has remained atop the division behind second baseman Javier Baez, who has established himself as a bona fide NL Most Valuable Player Award candidate, and first baseman Anthony Rizzo, who has flourished since moving into the leadoff spot. But as the Cubs seek their third straight division title at a time when Maddon says no one is putting up blistering offensive numbers, the Cubs must continue to follow the script that has been successful for them in the past.
"We've got to make the plays, give [opponents only] 27 outs, grind out our at-bats -- there's definitely a formula there," Maddon said before Sunday's game against the Padres.
"It really speaks even more loudly to us really following the process of the day as opposed to worrying about winning and losing. … It's really going to be about process and fundamentals. Those are the two things that I think if you get away from, then everything goes away from you. If you stay with those, you should be able to play at your best level."
Another simulated game for Darvish
A day after Yu Darvish threw 50 pitches in a bullpen session, Maddon said he's waiting to hear back on what the next step for Darvish will be. Darvish said Saturday he was "very optimistic" he will return to the Cubs' rotation this season after being sidelined since late May with right elbow and triceps injuries.
Maddon anticipates Darvish throwing a simulated game in the coming days, and if that goes well, he'll move straight into a Minor League rehab assignment.
All about the bling
The Cubs will head to Kansas City after Sunday's game to begin a three-game set against the Royals. Cubs players will make the trip dressed like relief pitcher Pedro Strop, who is known for his fashion-forward wardrobe and accessories. While his teammates will do their best to pay homage to Strop's fashion sense, Strop said, "It's going to be normal for me."
Maddon said he has his Strop travel outfit ready, but he was disappointed that the Egyptian snake gold necklace he ordered for the occasion did not arrive in time.
"There are going to be some flashy boys," Strop said.
Maddon said he has wanted to do the Strop-themed trip for a while and decided given the short trip to Kansas City, Sunday was the day.
"Of course, nobody can actually be Pedro Strop," Maddon said. "But we all can attempt to be."
Jeff Arnold is a contributor to MLB.com based in Chicago.