McEwing defends Ventura amidst Sox funk
Third-base coach also praises team's resilience, ability to bounce back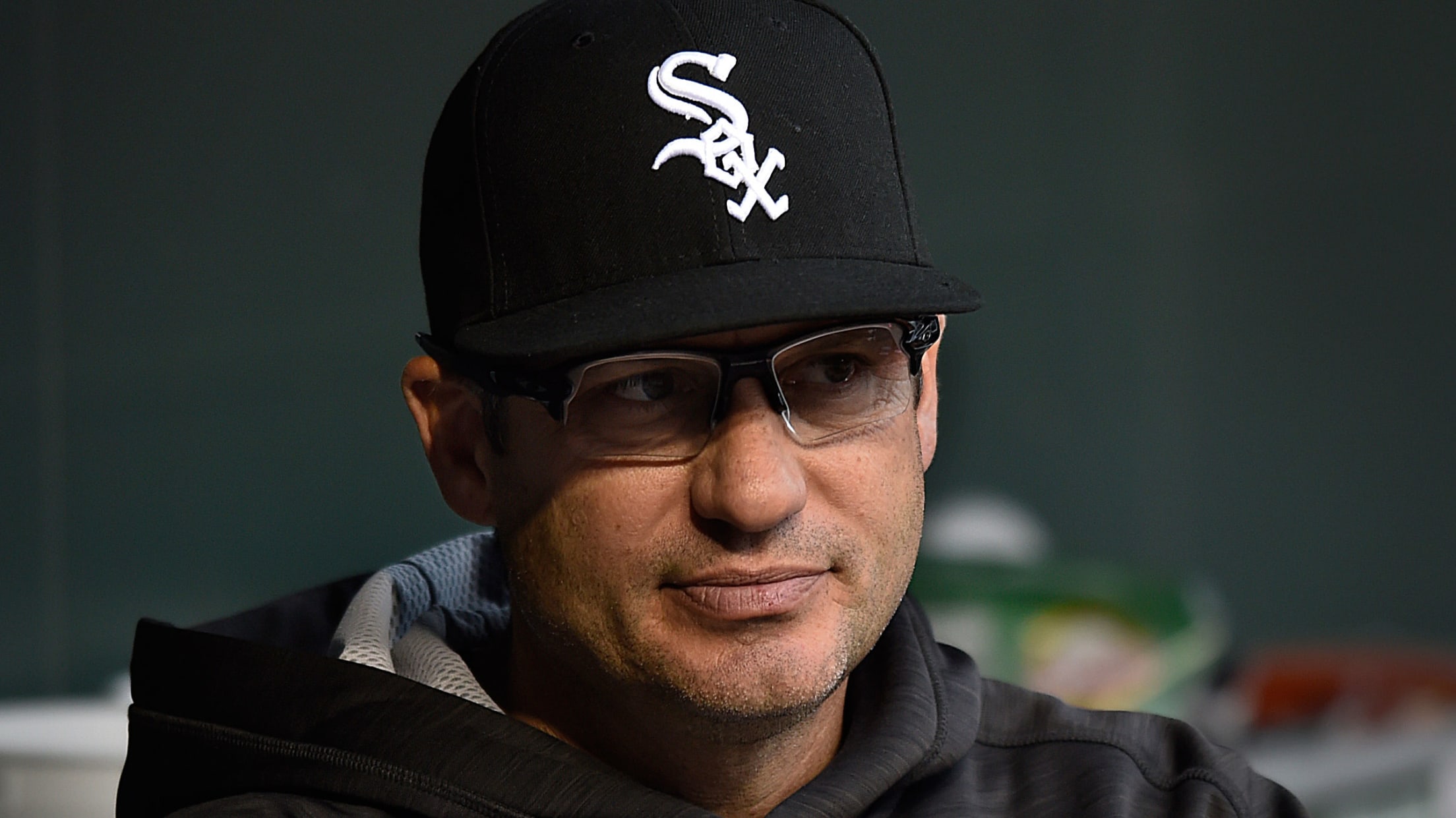 "There should be no blame at all, no blame whatsoever," Joe McEwing said of Robin Ventura. (AP)
NEW YORK -- Joe McEwing's assessment might not be popular to some of the White Sox fan base looking for answers to correct the team's 4-14 funk entering Monday.But when it comes to the team's shortcomings, especially a bullpen allowing 14 runs over 6 1/3 innings against the Royals this
NEW YORK -- Joe McEwing's assessment might not be popular to some of the White Sox fan base looking for answers to correct the team's 4-14 funk entering Monday.
But when it comes to the team's shortcomings, especially a bullpen allowing 14 runs over 6 1/3 innings against the Royals this past weekend, Chicago's third-base coach doesn't believe manager Robin Ventura is to blame.
"There should be no blame at all, no blame whatsoever," McEwing said. "We know when we step on the field, we've got all our 'I's' dotted and all our 'T's' crossed.
"As far as a ballclub, coaching staff, this is the most prepared we've been in a long time. It's the game of baseball, and stuff like this happens. It's not just with us. It's with other clubs. The way this club is able to bounce back, day in and day out, with the energy that they have, it's remarkable."
The White Sox posted a 17-8 record in April and ran that record to 23-10 after 33 games. Since that point, Chicago has lost games during which they allowed seven runs in the eighth inning in Texas and seven runs in the ninth inning on Saturday in Kansas City.
Those are setbacks that often leave a lasting mark past the single loss, the type of games that can impact the direction of a season. But the team's resiliency comes into play at this point, per McEwing.
"All we can do is go out there and prepare the best we can. We do that," McEwing said. "And the greatest thing about this is these guys keep grinding. They grind every single day. They compete and at the end of the day, if we don't get it done, you know what? We are bouncing back tomorrow.
"This club is so resilient and things will change. We went out and got hot in the beginning. A lot of things were happening right. Triple play, a couple of certain situations we got out of. Those seem to be falling now, and that's the game of baseball. That stuff happens in the game of baseball.
"We know when we step on that field, we are prepared for the game," McEwing said. "Where the chips fall, they fall. But we know as a staff and as a ballclub, we are prepared."
One off-day in the month of April and three off-days in May might have caught up with the White Sox bullpen, which is 1-7 with a 5.92 ERA over its last 17 games.
"I think there's something to that, going that many days in a row of everybody having to be active, and you have so many guys in there," Ventura said. "When you look back at it, you probably say it, [but] when you're going through it, you don't want to let your guard down and point at it and say, 'This is going to happen.'
"Don't get me wrong, everybody realizes how tough it is. They realize the bottom line is we still have to go get the lead, and we have to hold it."