Zimm not sharp, but feels good physically
Righty allows 7 runs during season-low 4 2/3 innings in Tigers' loss to Blue Jays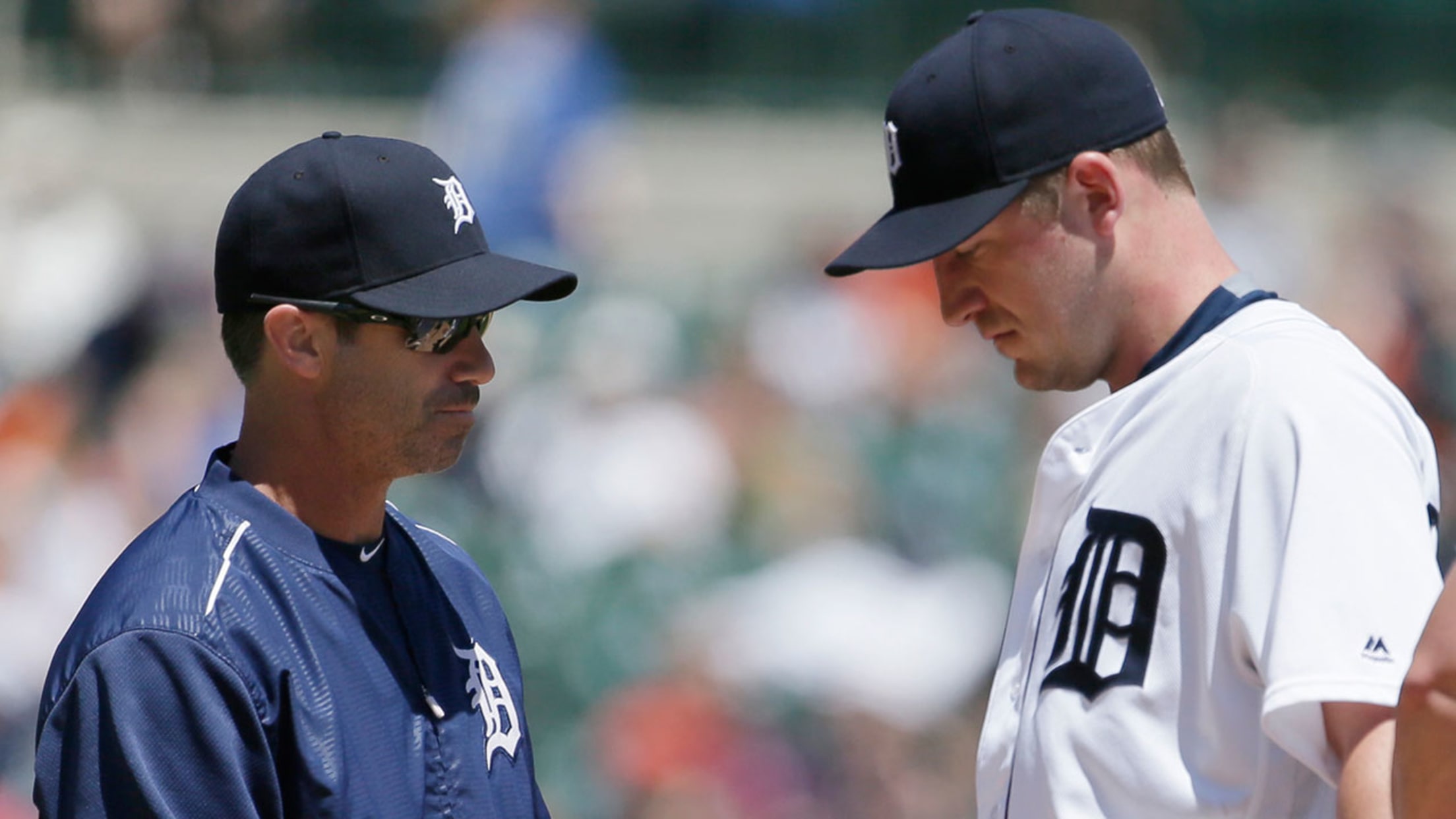 "I don't think his slider had the depth it normally has," manager Brad Ausmus said. (Getty)
DETROIT -- While he bounced back from a groin injury nicely with a win last week, Jordan Zimmermann (8-3, 3.30 ERA) did not fare as well in Wednesday's series finale against the Blue Jays. Toronto's heavy-hitting lineup tagged him for seven runs on eight hits over 4 2/3 innings during
DETROIT -- While he bounced back from a groin injury nicely with a win last week, Jordan Zimmermann (8-3, 3.30 ERA) did not fare as well in Wednesday's series finale against the Blue Jays. Toronto's heavy-hitting lineup tagged him for seven runs on eight hits over 4 2/3 innings during a 7-2 loss that snapped Detroit's five-game winning streak.
On Tuesday, Zimmermann noted the Blue Jays' home run tendencies, saying he needed to limit big swings from the powerful top of the Jays' lineup. Though he entered the game wary of their power, Zimmermann allowed two home runs Wednesday.
The first six hits Zimmermann allowed came with two strikes on the batter, including the home runs in the first and third.
"He wasn't as sharp," manager Brad Ausmus said. "I don't think his slider had the depth it normally has. He's been very good for us, it was just a little bit of an off-day for him."
Zimmermann held the Blue Jays scoreless in the second and fourth, retiring them in order each time.
"I made some pitches, but I also made some pitches that were over the middle," Zimmermann said. "This is a team that takes some big swings, and if you're going to leave stuff over the middle, you're going to get hurt. Quite honestly, I was pretty bad today."
Through his first five starts of the season, Zimmermann had a 5-0 record and a 0.55 ERA. He is 3-3 with a 5.68 ERA since. Wednesday's outing was rough for Zimmermann, but he is ready to brush it off.
"All pitchers have a few clunkers throughout the year, and you just try to limit those," Zimmermann said. "I actually felt better today than I've felt all year, so I'm going to take that out of this, and move forward."
Kyle Beery is a reporter for MLB.com based in Detroit.