Polanco powers Twins, late HRs boost O's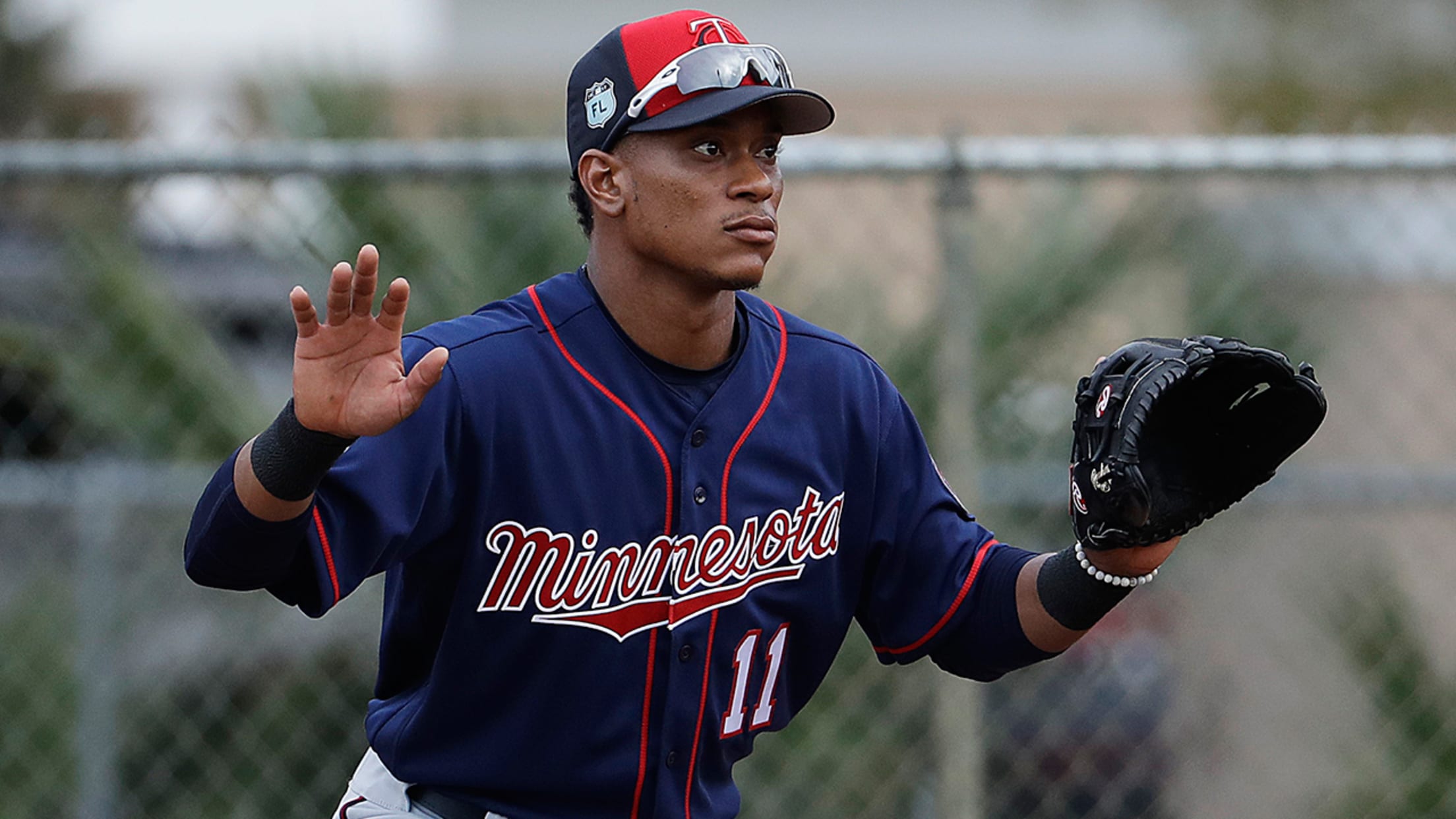 Jorge Polanco recorded a solo homer and a three-run double for the Twins on Thursday.(AP)
SARASOTA, Fla. -- Twins shortstop Jorge Polanco went 2-for-3 with four RBIs, including his first home run of the spring, but the Orioles made a late comeback keyed by ninth-inning homers from Joey Rickard and Ryan Mountcastle to force a 6-6 tie on Thursday at Ed Smith Stadium.The Orioles were
SARASOTA, Fla. -- Twins shortstop Jorge Polanco went 2-for-3 with four RBIs, including his first home run of the spring, but the Orioles made a late comeback keyed by ninth-inning homers from Joey Rickard and Ryan Mountcastle to force a 6-6 tie on Thursday at Ed Smith Stadium.
The Orioles were down to their final out against left-hander Ryan O'Rourke, but he served up a solo homer to Rickard before giving up the game-tying homer to Mountcastle. Neither team scored in the 10th, so the matchup ended in a tie.
Twins right-hander Phil Hughes, making his second start of the spring, went two innings and faced one batter in the third, giving up one run on three hits and two walks with one strikeout. He threw 45 pitches, 30 for strikes.
"Compared to my last time, it was miles better," Hughes said. "I was able to throw some strike ones. I was able to use my cutter and throw my pitches all over the zone. I also got a chance to work on things instead of just trying to get back into counts like last time."
Orioles right-hander Kevin Gausman, making his spring debut, went two innings, giving up one run on a hit with no walks and two strikeouts. He threw 30 pitches, 16 for strikes.
"First time getting out there, the most important thing is how you feel, physically," Gausman said. "I feel good, physically. No limitations on that, so I say today's a win. Threw a lot of strikes. I feel like I was moving around my fastball pretty good. Second inning a little bit different than the first. Got into some deep counts, but threw some real good sliders, too. I'd say definitely a good day."
Orioles manager Buck Showalter was satisfied with what he saw from Gausman.
"Good, he was crisp," Showalter said. "That's good to see. He's feeling good. Normal soreness and stiffness in the early part of camp. It was good to see him get that behind him."
Manny Machado went 2-for-3 with a run scored for the Orioles. After his double in the first, Chris Davis followed with another two-bagger to drive him in for Baltimore's first run. David Washington launched a two-run homer in eighth.
Polanco gave the Twins the lead with a three-run double in the third, and he hit a solo homer in the fifth. He also made his third error in four games. Eddie Rosario went 2-for-4 with a triple and a run scored.
• Twins' young outfield stocked with 'dangerous' arms
UP NEXT
Twins: The Twins make the drive up to Clearwater to face the Phillies on Friday at 12:05 p.m. CT. Right-hander Trevor May, who is competing for the fifth spot in the rotation, is set to make his second start of the spring. Fellow right-hander Jose Berrios, May's top competition for the final spot in the rotation, is also set to pitch for Minnesota.
Orioles: The Orioles travel to Bradenton to face the Pirates on Friday at 1:05 p.m. ET. Left-hander Wade Miley is scheduled to make his second start of the spring.
Watch every out-of-market regular-season game live on MLB.TV.