Minor League rehab stint probable for Altuve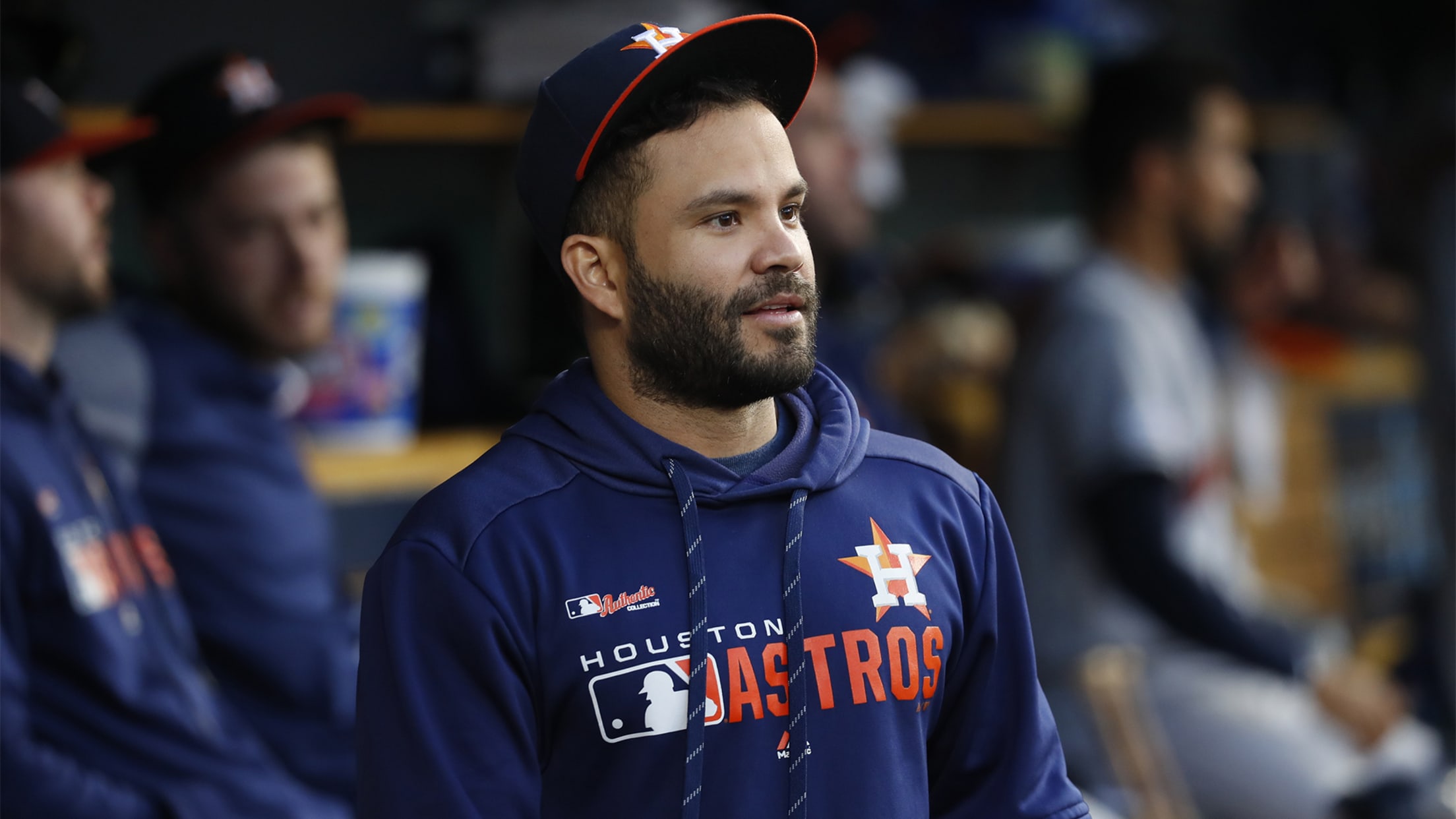 BOSTON -- All-Star second baseman José Altuve, who's been on the injured list for a week with a left hamstring strain, is likely to need a rehab assignment in the coming days, Houston manager AJ Hinch said Sunday. Altuve is pain-free, ran on the field for the first time Saturday
BOSTON -- All-Star second baseman José Altuve, who's been on the injured list for a week with a left hamstring strain, is likely to need a rehab assignment in the coming days, Houston manager AJ Hinch said Sunday. Altuve is pain-free, ran on the field for the first time Saturday and was encouraged.
Altuve is eligible to come off the IL on Tuesday, but he won't return at that point. Hinch said Altuve will increase his baseball activities in the coming days ahead of likely heading out on a brief Minor League rehab assignment.
"He's very happy with where he's progressing to, and so are we," Hinch said. "We'll know more once he gets back to baseball."
Triple-A Round Rock is at home through Friday, making central Texas a likely spot for Altuve's rehab. Double-A Corpus Christi returns home Thursday for a four-game series.
Altuve, who was in an 11-for-68 slump (.162) in his 20 games prior to going on the IL, said he's been thrilled at how well the team has been playing in his absence. In the seven games following his injury, the Astros went 7-0 (entering Sunday) and were hitting .319 as a team with 16 homers.
Meanwhile, infielder Aledmys Díaz, who left Friday's game with a mild hamstring strain, is expected to do a full workout Monday at Minute Maid Park and could return to action on Tuesday or Wednesday against the White Sox. Diaz, who had been starting at second base in place of Altuve, strained his hamstring beating out an infield single in the second inning of Friday's win.
"We're still confident we're on a plan to get him up and running tomorrow or the next day," Hinch said.
James on a roll
Hard-throwing reliever Josh James appears to have put his early-season woes behind him. He was terrific in Saturday's romp over the Red Sox, getting the win after throwing three scoreless innings behind starter Corbin Martin. James has six consecutive scoreless outings under his belt, striking out 14 batters in 10 innings in that span.
"That's exactly the kind of guy we need to bridge these games when we're winning and the other side is looking at 98 \[mph\], 99 plus, secondary pitches. Under control and emotionless, which is good," Hinch said. "He's just playing the game. Very impressed."
Hinch said James has slowed his delivery down and it's paying dividends. James' velocity has been up in May, hitting 99.7 mph in his first inning of work Saturday.
"He's a big guy that has to generate his power at the right time," he said. "He's got to sync his delivery up, but yet not try to jump off the rubber and do too much. He's got a great arm and great stuff. When he harnesses his own delivery, the stuff comes out pretty easy."
James said he's been working on staying aggressive in the strike zone. He said it was a change of mindset and not a mechanical adjustment.
"I know my stuff is good enough to get outs," he said.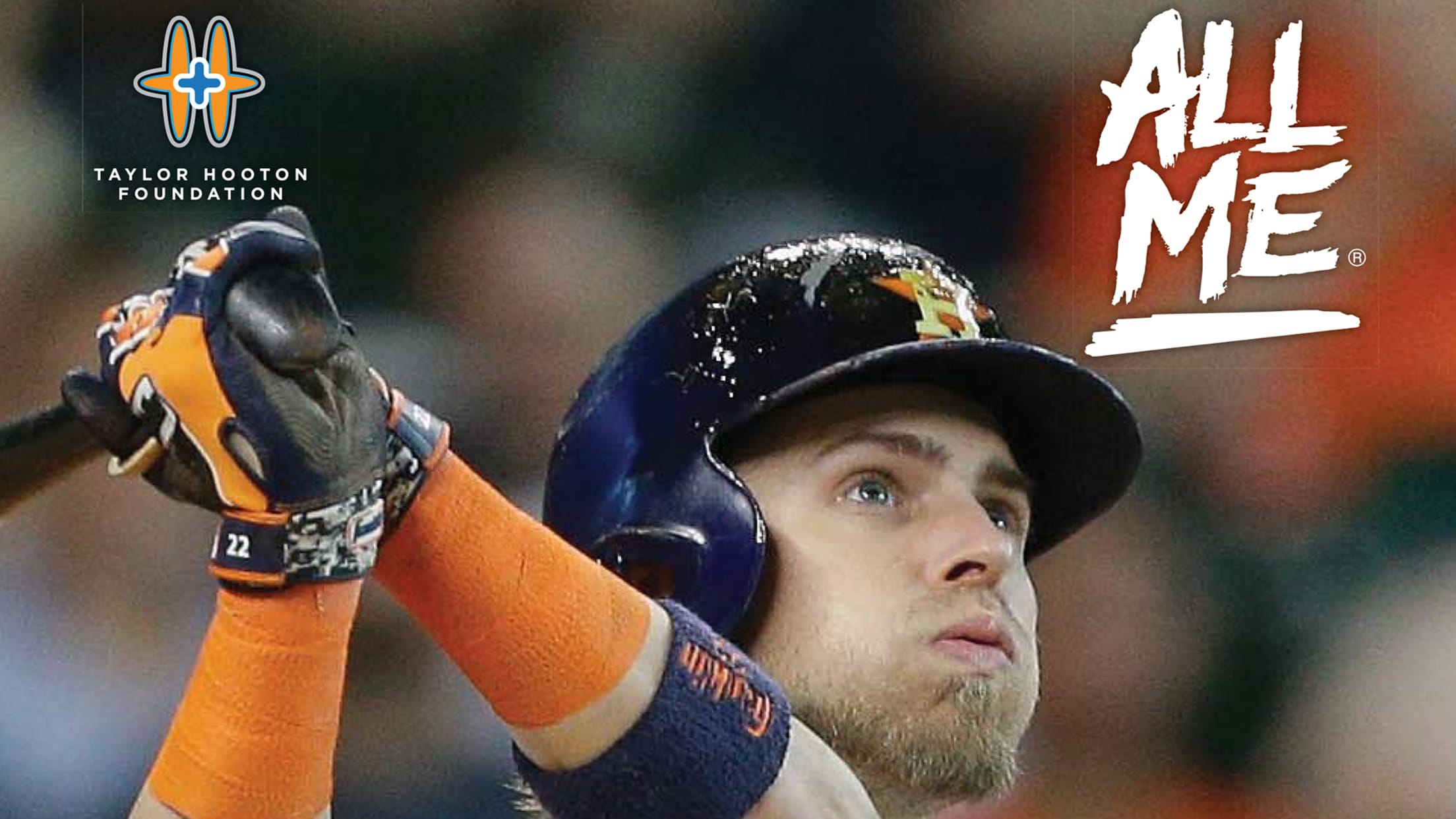 Reddick happy to be part of Taylor Hooton Foundation
Astros outfielder Josh Reddick was never tempted to use performance-enhancing drugs, but he was certainly aware of them while he was growing up and coming through the Minor Leagues. He's heard stories about how destructive they can be on young lives, which is why he's happy to be on the advisory board of The Taylor Hooton Foundation.
The Taylor Hooton Foundation is widely acknowledged as the leader in the advocacy against the use of appearance and performance-enhancing substances by the youth of America. This is the fourth straight season that the MLB advisory board -- formed in 2014 and fully endorsed by Major League Baseball -- has included a representative from all 30 teams.
"It promotes the right way to play not only baseball, but any sports or anything you really do in life, to not take the short road and find a way to cheat it out," Reddick said. "You want to do this thing all-natural and make sure you can go home knowing you gave it all without getting any enhancement help."
As members of the advisory board, players are participating in the THF's 2019 public-service campaign, All Me. The campaign's printed public service announcements will appear in MLB's 2019 All-Star-Game, League Championship Series and World Series programs.
In addition to their participation in the public-service ad campaigns since 2015, members of the advisory board also take part in the THF's educational activities in their local communities. Board members have also provided their input on the most effective ways to educate young people about the dangers of anabolic steroids and other appearance and performance-enhancing substances.