Reyes to start rehab assignment Wednesday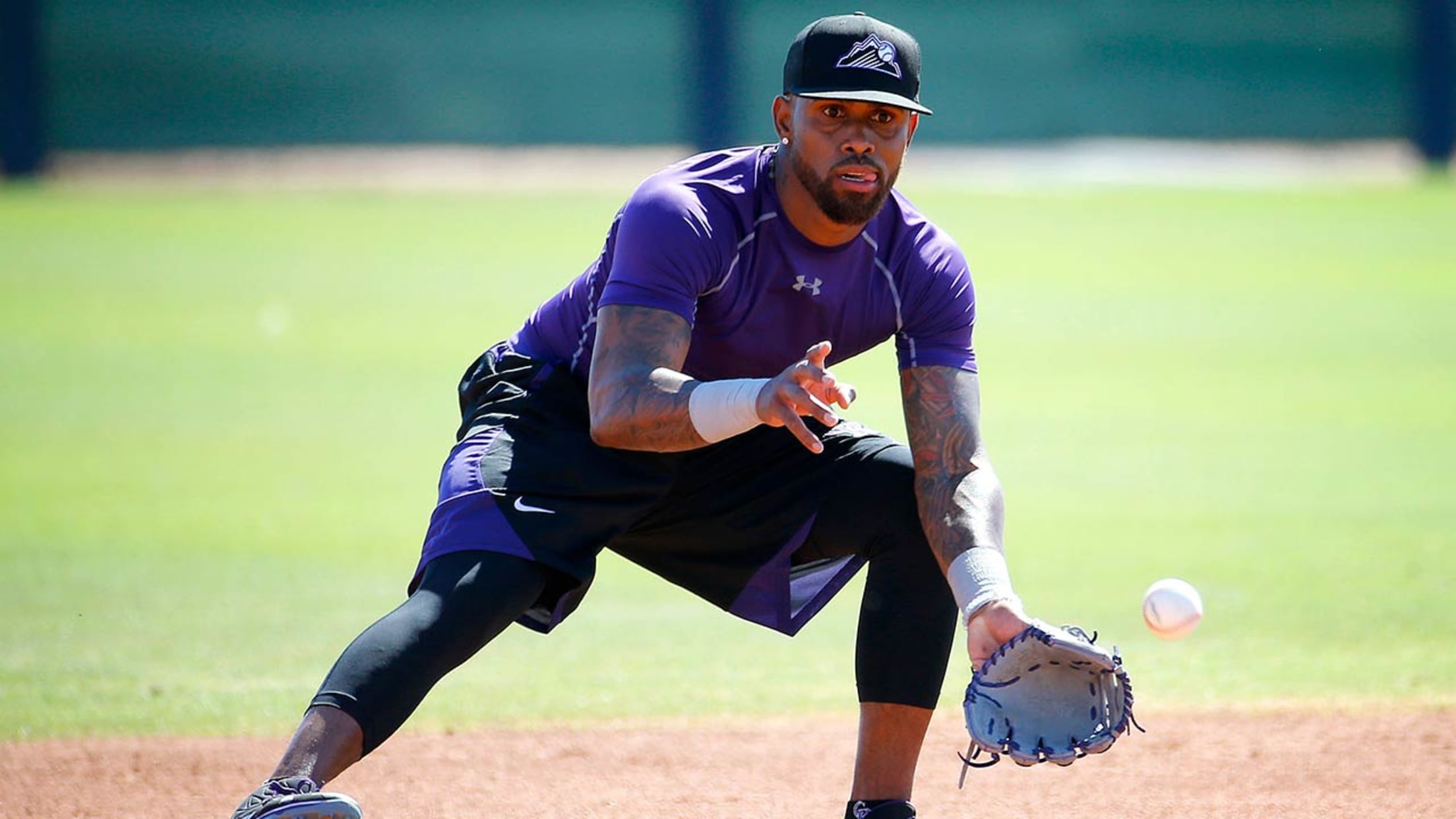 Shortstop Jose Reyes was placed on the restricted list on Feb. 23. (AP)
DENVER -- Rockies shortstop Jose Reyes will join Triple-A Albuquerque for a rehab assignment on Wednesday -- the day after his MLB suspension for an alleged offseason domestic violence incident ends.Reyes, who has been working out at the club's Spring Training camp in Scottsdale, Ariz., since May 19, will be
DENVER -- Rockies shortstop Jose Reyes will join Triple-A Albuquerque for a rehab assignment on Wednesday -- the day after his MLB suspension for an alleged offseason domestic violence incident ends.
Reyes, who has been working out at the club's Spring Training camp in Scottsdale, Ariz., since May 19, will be on the Rockies' restricted list not be added to the Rockies' 40-man Major League roster immediately, so the club does not have to remove a player, according to the Rockies and MLB.
Reyes, who turns 33 on June 11, was arrested Oct. 31 in Hawaii for an incident involving his wife, Katherine, but charges were later dropped ahead of a scheduled April 4 trial date because his wife did not cooperate with the police investigation. Reyes did not report to Spring Training, and after an investigation, MLB announced on May 13 that it had suspended Reyes, retroactive to Feb. 23, when he was placed on the restricted list. The suspension ended on Tuesday.
Where things go from here are unclear, since Reyes needs to work into playing shape and the Rockies are well into a season that has seen new shortstop Trevor Story emerge as a possible National League Rookie of the Year candidate.
Manager Walt Weiss said he wasn't sure where the situation will go, but, "it's one of those things that you play by ear, see how it goes."
Weiss said he heard that Reyes has been a mentor to young players in the extended spring program.
"Everything from that end has been very positive," Weiss said.