Morneau takes BP for 1st time since surgery
Slugger won't make White Sox debut until after All-Star break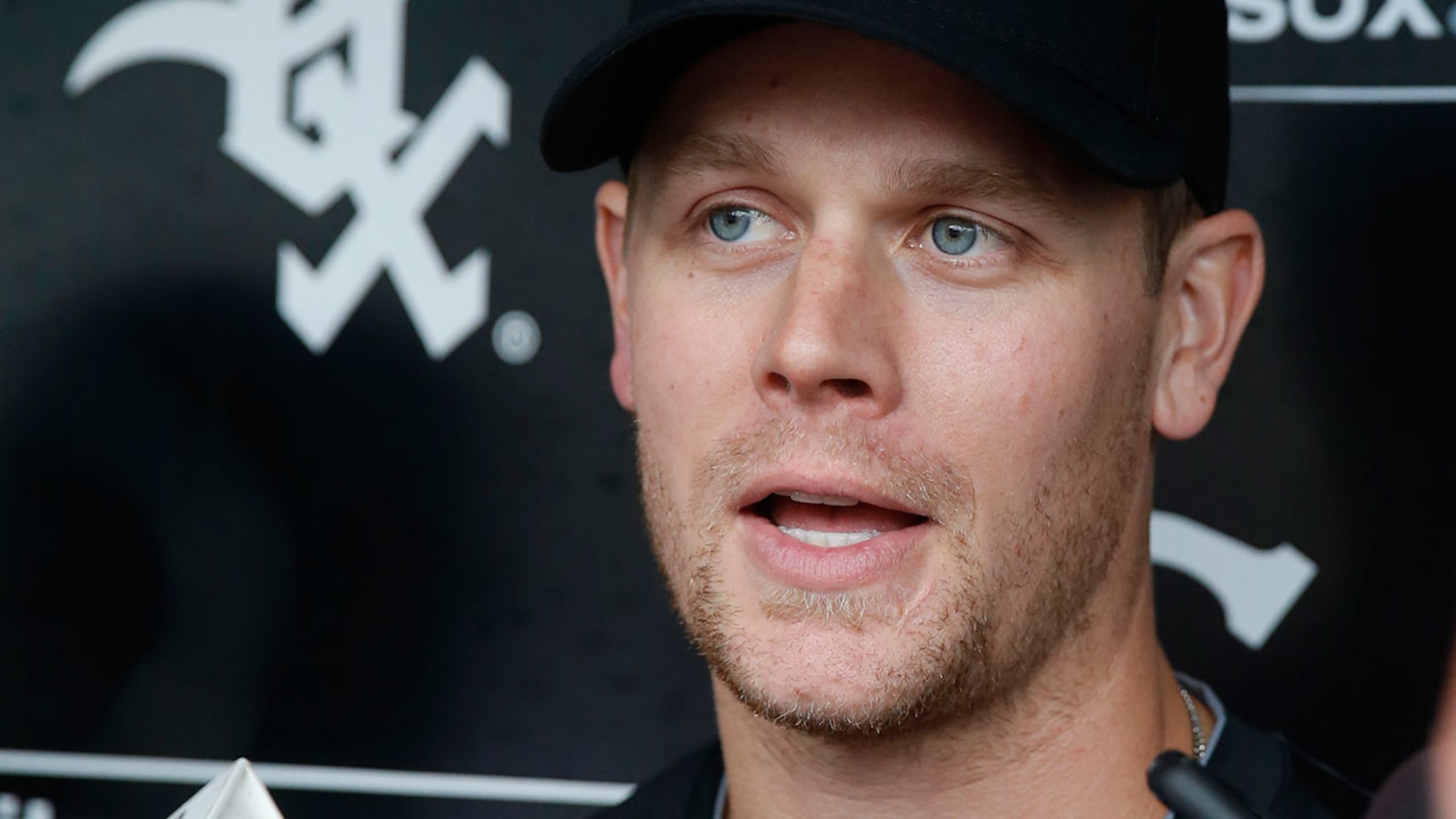 "Once I go on a rehab assignment, I can't see it being less than 30 at-bats before I'll be ready," said Justin Morneau. (AP)
CHICAGO -- Justin Morneau took 25 swings on the field Saturday during White Sox batting practice, marking the first time he had done so during the ongoing rehab program in relation to offseason surgery to repair the primary flexor in his left elbow.Morneau already had hit Sunday when he met
CHICAGO -- Justin Morneau took 25 swings on the field Saturday during White Sox batting practice, marking the first time he had done so during the ongoing rehab program in relation to offseason surgery to repair the primary flexor in his left elbow.
Morneau already had hit Sunday when he met with the media, so he bounced back well from Saturday's test.
"I didn't really take that many swings, but it's a good sign," Morneau said. "It started off well. It's different facing 65 [mph] than it is facing 95, too, so that'll be a test, and then getting in the game and swinging and missing and all that kind of stuff. It's a little more controlled when you know what's coming and you know every pitch is the same. But it's reacted well so far."
Morneau's White Sox debut won't come before the All-Star break, as confirmed by the left-handed-hitting first baseman/designated hitter Sunday. He'll take BP the rest of the week, go on the road to Houston for the weekend series and then a Minor League rehab assignment will be determined.
"As long as everything keeps going well, there's not really a timetable yet for that, but it's moving forward," Morneau said. "It's just seeing how it feels and making sure I'm not having any setbacks, I'm not going backwards.
"We're running into the second part of the season, and if we have any setbacks at this point it kind of puts us pretty far back, so we kind of have to pay attention to it, pain versus reinjuring, that kind of thing. Just sort of try not to overdo it. It has felt good so far but try not to take 12 steps when you just need to take one at a time."
Lawrie doesn't let up
Brett Lawrie believes the first home run he hit Saturday bounced over the fence much like his second blast two innings later. But without a definitive call from the umpiring crew, the White Sox second baseman kept moving for his first career inside-the-park homer.
"I think it actually hit the back wall and came back over, but nobody really stopped me," Lawrie said. "Until somebody stopped me that's when I was going to stop."
"When in doubt, just play it out," White Sox manager Robin Ventura said. "He figured out how to get it in the air yesterday."