Gausman, Wieters progressing after injuries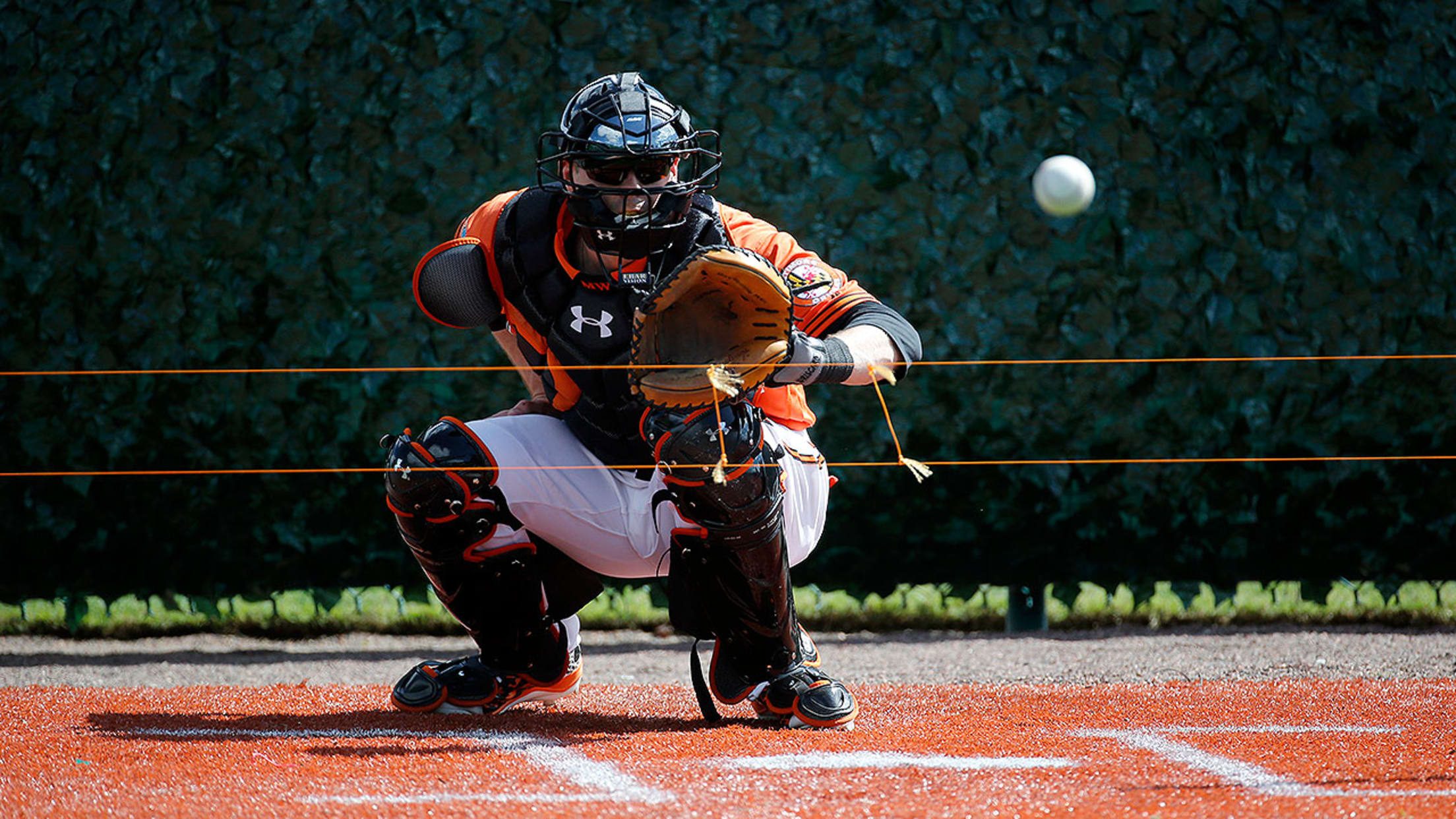 Matt Wieters is scheduled to catch in an intrasquad game on Sunday. (AP)
SARASOTA, Fla. -- Kevin Gausman and Matt Wieters are both progressing as Spring Training winds down, though only one will actually be ready for Opening Day.Wieters began throwing to bases Saturday before the Orioles' 16-8 win vs. the Red Sox. On Earl Weaver Little Field behind Ed Smith Stadium, the
SARASOTA, Fla. -- Kevin Gausman and Matt Wieters are both progressing as Spring Training winds down, though only one will actually be ready for Opening Day.
Wieters began throwing to bases Saturday before the Orioles' 16-8 win vs. the Red Sox. On Earl Weaver Little Field behind Ed Smith Stadium, the catcher worked out his arm. He'll return to game action -- sort of -- Sunday at Twin Lakes Park.
"He's scheduled to catch tomorrow in an intrasquad game in Twin Lakes," manager Buck Showalter said.
• Spring Training: Schedule | Tickets | More info
Wieters hadn't thrown since March 12, when he left Baltimore's win against the Twins with right elbow tightness. No date is set for his return to Major League games for the O's.
Gausman, meanwhile, was originally optimistic after having a cortisone shot Sunday, but his timeline was pushed back a few days later. Gausman, who hasn't pitched since allowing three earned runs in four innings in an O's win against the Pirates on March 16, has been battling a case of lingering tendinitis in his right shoulder.
The Orioles' current timeline places Gausman's return at some time during the first few weeks of the regular season. He'll throw either Sunday or Monday.
Baltimore won't need a fifth starter until it plays in Boston on April 13 because of an off-day during the first week of the season.
"The first time you need a fifth starter," Showalter said, "it's still a possibility."
Worth noting
The Orioles optioned first baseman Christian Walker to Minor League camp following their win against the Red Sox on Saturday. Walker, the O's No. 13 prospect per MLBPipeline.com, went 10-for-44 with four home runs during his first season in Major League camp.
Walker, who played in 13 games for Baltimore the past two seasons, will begin the 2016 campaign with Triple-A Norfolk, where he will play left field full-time. He made two Grapefruit League appearances in left field.
"It's motivational," Walker said. "I feel like any time something like this happens, it's for an opportunity. You can't, obviously, predict the future or anything like that, but I'm just going to work on picking it up as quick as I can and playing my game, and hopefully the rest falls in to place."
The O's now have 43 players remaining in their big league camp.
David Wilson is a contributor to MLB.com.