Kids take center stage before Classic games in San Diego
Participate in "PLAY BALL" San Diego Youth Baseball Challenge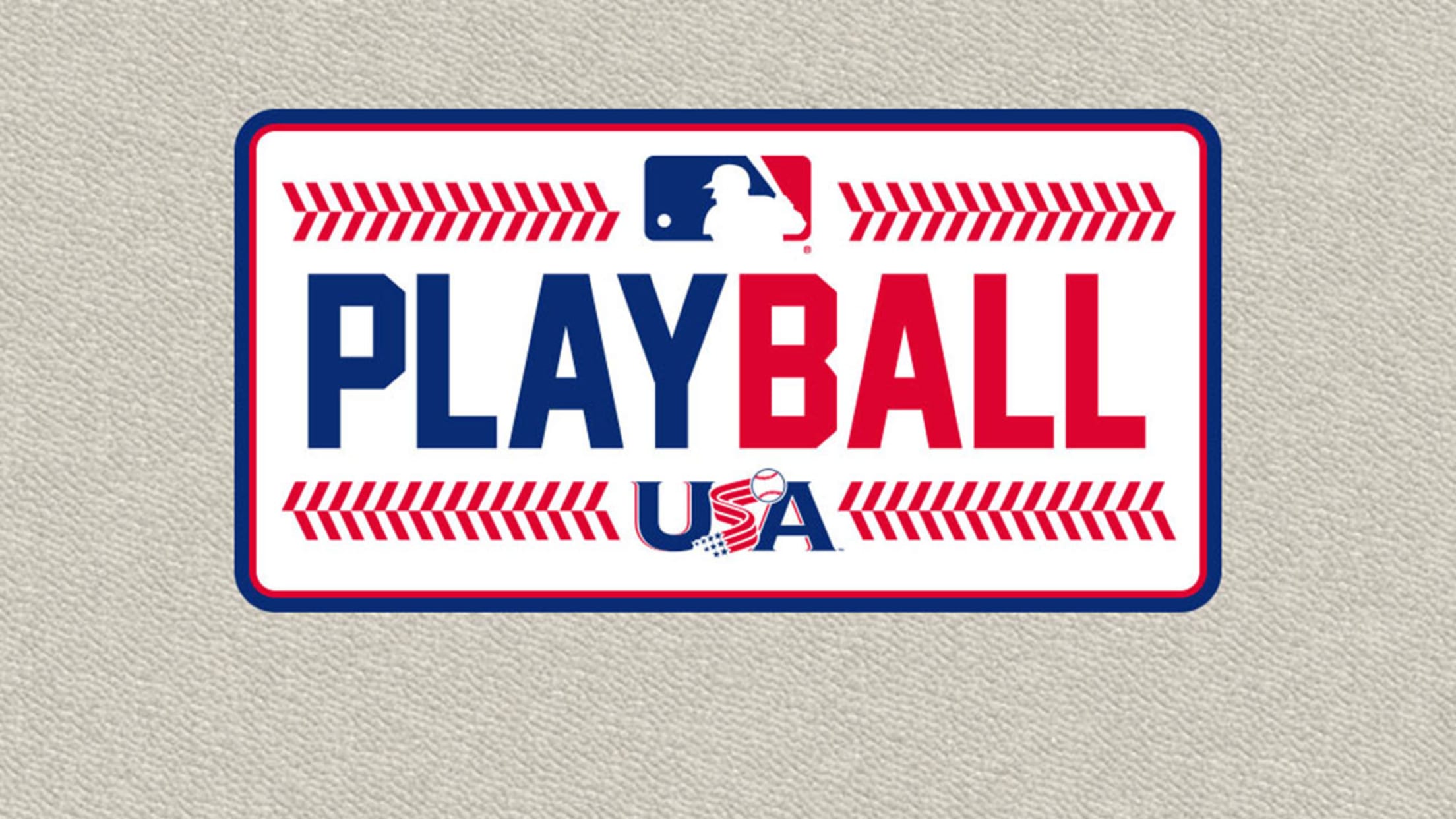 SAN DIEGO -- It looks odd in the scorebook. But when winning a title by getting two outs on a ground ball, it doesn't matter how it comes about."That was a 6-8-3 double play," Andrew Cortor said with a smile. "That was a bit weird."The DP in the final inning
SAN DIEGO -- It looks odd in the scorebook. But when winning a title by getting two outs on a ground ball, it doesn't matter how it comes about.
"That was a 6-8-3 double play," Andrew Cortor said with a smile. "That was a bit weird."
The DP in the final inning gave the "PLAY BALL" San Diego Youth Baseball Challenge championship to the Destroyers, a team of military kids playing before the big kids got going in the World Baseball Classic.
Cortor, 11, who allowed a homer and hit one, was introduced along with his teammates before Saturday's Venezuela-Puerto Rico game -- the first of two Classic contests in Pool F at Petco Park.
It was the games being played when the sun was first emerging over the downtown San Diego skyscrapers that produced the morning's highlights. Along with the Destroyers, the Tijuana Boys and Girls Club, the Boys and Girls Club of Greater San Diego and Eastlake Pony League squads competed in five-inning contests played with Wiffle balls on the abbreviated field.
Hence a center fielder being in the middle of a double play, which Cortor started, that sealed the Destroyers' 5-1 win over Eastlake.
"These are all military kids with active-duty parents," said Tiffani Crews, whose sons, Noah, 12, and Nicholas, 9, are on the team. "They've been moved all around the country -- and for them to get to be able to meet up and play together is something they will never forget."
Crews' husband, Bryan, is a 16-year Navy veteran. He was tracking the action from New England -- where his day off included a tour of Fenway Park.
"Then, he's going to Paul Revere's house after that," said Tiffani. "I can't top that."
Oh yeah? She said that before the Destroyers won two straight to be crowned champions.
:: 2017 World Baseball Classic ::
But there were no losers in this event. That was evident by the numerous smiles, countless fist bumps and pure joy the youngsters exhibited when playing before a crowd that grew with each pitch.
Their energy was impressive, considering the participants' alarm clocks blasted sometime around sunrise.
"Plus, they couldn't sleep last night -- they were so excited," said Eastlake coach Jesus Jauregui. "But they were up at 6 a.m. and they were ready to go. Primed to go play baseball and really do so much more."
"It's neat experience, because they get to meet different kids from different backgrounds," said Tiffani. "Major League Baseball does such a great job of reaching out to us -- and they put a lot of effort into what they do. When these kids go home, they will feel like kings."
Home for coach Edgar Ramos and his Tijuana crew is south of the border. They fell short in the semifinals, but his charges wore grins that were easy to decipher in any language.
"We need a little more practice," he said through an interpreter. "This was the first time we have all played together. But it's fun to compete."
To do so, one needs a Wiffle ball that is whole. That was briefly an issue when the Destroyers' Alex Risen, 12, demolished a pitch for a base hit which broke the ball in half.
Good luck getting that right in the scorebook. Suddenly, a 6-8-3 double play doesn't seem so improbable.
The World Baseball Classic runs through Wednesday. In the U.S., games air live exclusively in English on MLB Network and on an authenticated basis via MLBNetwork.com/watch, while ESPN Deportes and WatchESPN provide the exclusive Spanish-language coverage. MLB.TV Premium subscribers in the U.S. have access to watch every tournament game live on any of the streaming service's 400-plus supported devices. The tournament is being distributed internationally across all forms of television, internet, mobile and radio in territories excluding the U.S., Puerto Rico and Japan. Get tickets for games in San Diego's Petco Park and the Championship Round at Dodger Stadium, while complete coverage -- including schedules, video, stats and gear -- is available at WorldBaseballClassic.com.
Jay Paris is a contributor to MLB.com.