McCullers throws BP; will join Astros in NY
Hinch says right-hander earned right to attend Opening Day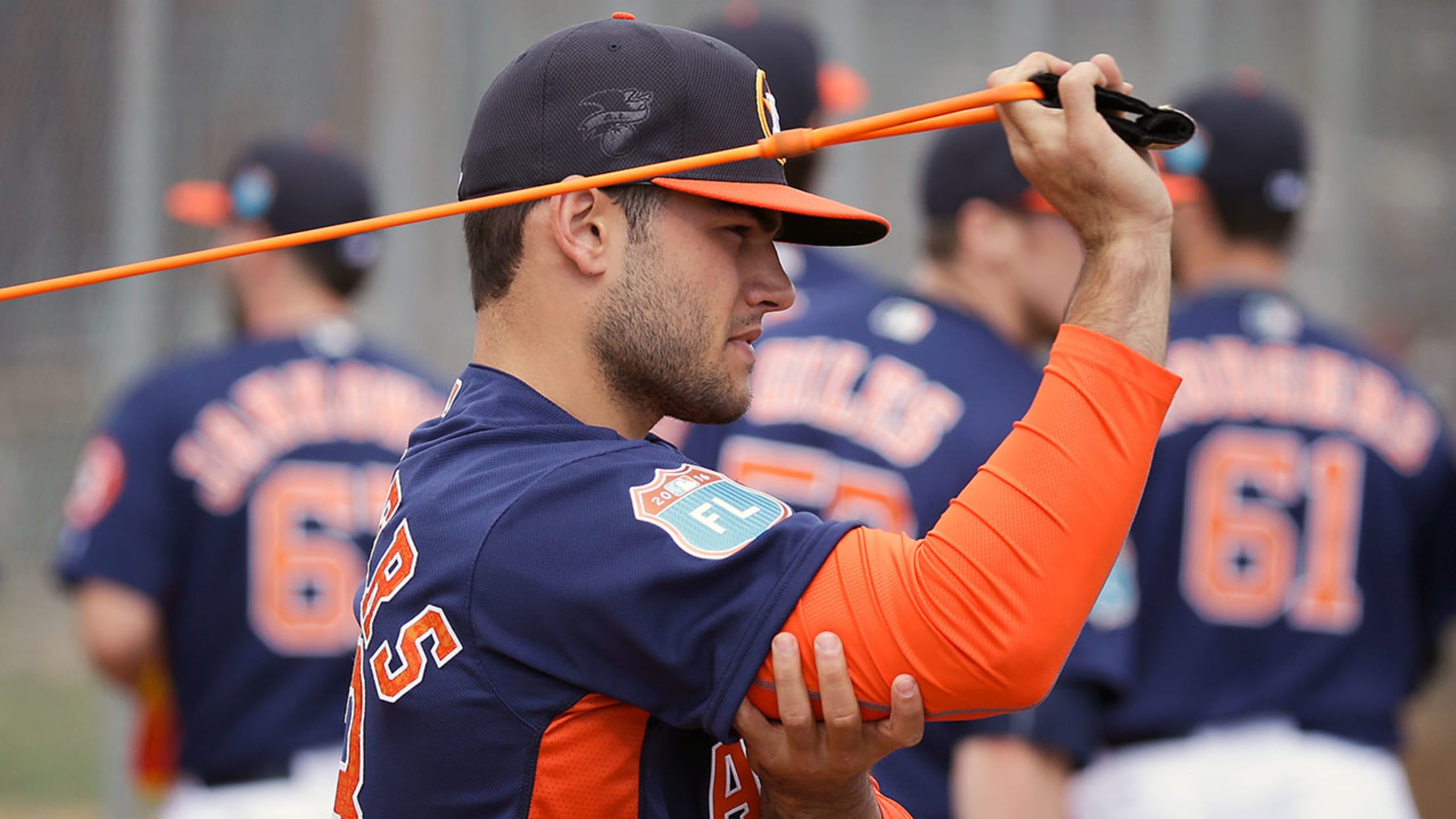 He won't be on the active roster, but Lance McCullers will be in New York on Tuesday when the Astros open the season against the Yankees. (AP)
HOUSTON -- A.J. Hinch's goal for this two-game exhibition series against Milwaukee in Minute Maid Park is simply to avoid injury. He did get some good news Thursday about an ailing Astro, as right-hander Lance McCullers threw batting practice at the team's Spring Training home in Kissimmee, Fla., during his
HOUSTON -- A.J. Hinch's goal for this two-game exhibition series against Milwaukee in Minute Maid Park is simply to avoid injury. He did get some good news Thursday about an ailing Astro, as right-hander Lance McCullers threw batting practice at the team's Spring Training home in Kissimmee, Fla., during his rehab for a shoulder injury.
"[Lance] threw for about 10, 11 minutes and around 30, 35 pitches," Hinch said. "Used all his pitches, faced hitters at the complex and all reports were good. We're encouraged by that step for him. It's right in the program we set."
That's a positive sign considering how scary shoulder issues can be for a 22-year-old flamethrower like McCullers. He'll start the season on the 15-day disabled list and had been largely inactive since the shoulder issue flared up on March 11, missing most of Spring Training.
Even though he won't be on the active roster, McCullers will still be in the Bronx on Tuesday afternoon when the Astros open the season against the Yankees, an honor Hinch felt the young hurler earned with a strong rookie campaign.
"His next step will be a bullpen in New York," Hinch said. "He's going to come for Opening Day. I've invited him to participate in those festivities, and then he'll head back to Kissimmee and continue with some innings in a game in extended spring training."
McCullers is coming off a fantastic debut season, helping propel the Astros to a surprise postseason run with a 3.22 ERA in 22 starts. The timetable for his return is still a guessing game, with late April often cited as the goal.
Chris Abshire is a contributor to MLB.com.