Hips, back put Duda on shelf for time being
Plawecki diagnosed with left knee contusion after collision Saturday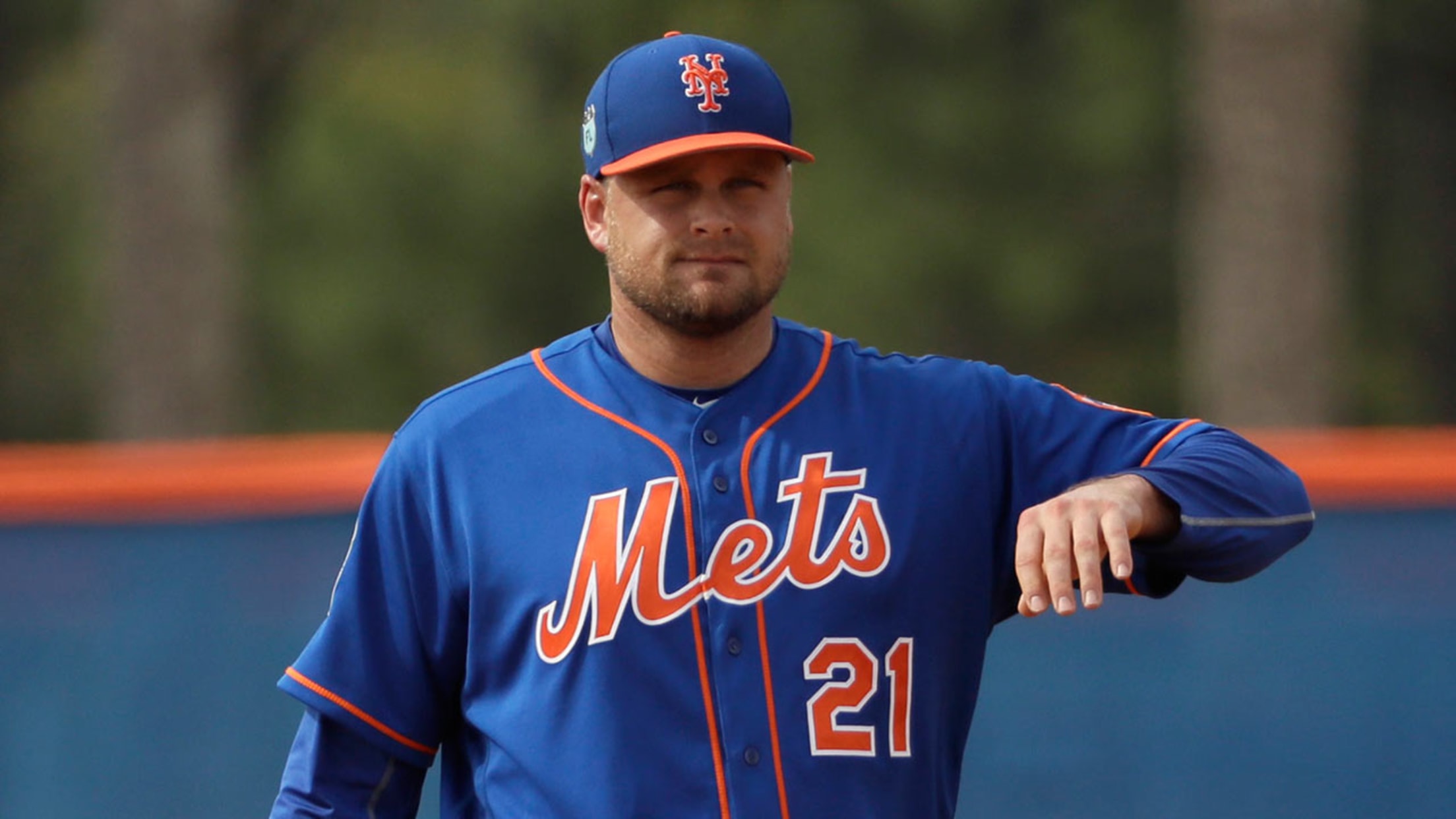 Mets first baseman Lucas Duda received cortisone injections in his hips on Friday. (AP)
PORT ST. LUCIE, Fla. -- Spring Training is supposed to be a time to get ready for the upcoming season, but injuries can cause setbacks, and Mets first baseman Lucas Duda is hurting."They're coming in here feeling great, and then less than 10 days later, all of a sudden you
PORT ST. LUCIE, Fla. -- Spring Training is supposed to be a time to get ready for the upcoming season, but injuries can cause setbacks, and Mets first baseman Lucas Duda is hurting.
"They're coming in here feeling great, and then less than 10 days later, all of a sudden you lose a pretty big piece for a few days," manager Terry Collins said after the Mets lost, 8-6, to Washingon on Saturday. "I'm glad to do it now rather than in two weeks."
Collins said that five days ago Duda felt great and then after a session of extra work reported stiffness in his back. The following day, Duda's hips were bothering him. Collins added that the back issue improved, but cortisone injections in the hip will set Duda's return back.
"Fortunately we have a ton of camp left," Collins said. "Lucas is not ready to play in my opinion. Yesterday he had two cortisone injections in each hip, and they need 48 hours to let that medicine take effect. We're hoping that in a couple of days he'll at least be ready to assume some activities. He hasn't even been on the field in three days."
Collins said he is making contingency plans in case Duda is out for an extended period of time.
"We have a lot of ideas," he said. "I talked to Neil [Walker] today, I talked to Jay Bruce today about starting next week to take some ground balls, just for precaution purposes. Neil actually did some stuff there today. We've just got to protect ourself."
Collins even hinted of the possibility of David Wright seeing some action on the other side of the diamond.
"We've just got to wait to see how [Wright] throws," Collins said. "That's what it's all about. But it's a possibility that when he starts taking grounders we could flip him over and let him take some at first also."
Worth noting
Catcher Kevin Plawecki was scheduled to undergo X-rays on Saturday after he left the game following a collision at home plate with Washington's Rafael Bautista.
Plawecki was helped off the field following the play and the preliminary report was a left knee contusion.
Glenn Sattell is a contributor to MLB.com