Madson too reliant on fastball vs. Beltre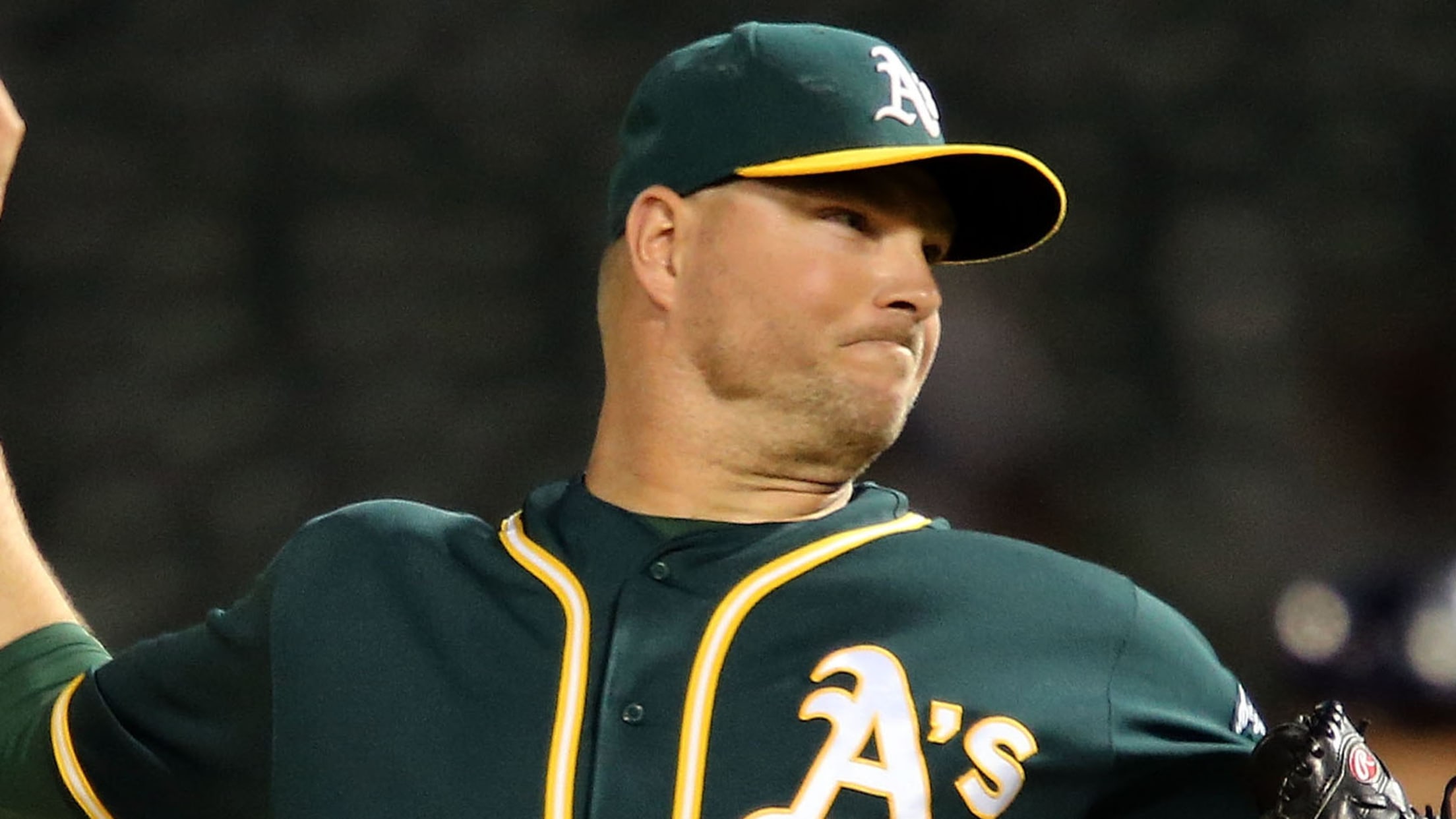 Ryan Madson was one out away from what would have been his 22nd save of the season, when Adrian Beltre hit a two-run, walk-off home run Monday. (Getty) (Don Feria/Getty Images)
ARLINGTON -- The key ingredient that was fueling a streaking A's club went missing in the confines of Globe Life Park on Monday evening.Solid pitching is what helped the A's secure a 7-3 ledger out of the break; it's also what halted their three-game winning streak, with Ryan Madson serving
ARLINGTON -- The key ingredient that was fueling a streaking A's club went missing in the confines of Globe Life Park on Monday evening.
Solid pitching is what helped the A's secure a 7-3 ledger out of the break; it's also what halted their three-game winning streak, with Ryan Madson serving up a walk-off, two-run homer to Texas' Adrián Beltré in the ninth inning of a disheartening 7-6 loss.
This, after starter Daniel Mengden was unable to get out of the fifth inning.
It nearly didn't matter, with Oakland's offense rolling in the series opener, and its bullpen following suit. That is, until Beltre swiftly shifted the script.
Having already homered off of John Axford in the seventh inning to pull the Rangers within one run, the third baseman returned to the stage in the ninth, only to see one pitch from Madson -- a first-pitch fastball he sent screaming into the left-center field stands.
"I know he's a good first-pitch fastball guy," Madson said. "I got maybe a little bold-headed and tried to beat him instead of putting it in a good spot. I was feeling good with the heater I've had the last few weeks, so I had confidence in it. Just ended up being middle-middle, and to a fastball guy, first pitch, that's not where I was aiming."
Madson had been garnering several swings-and-misses with the same pitch of late, and he used it to set up a third-strike changeup that Ian Desmond swung through for the second out of the ninth inning Monday, only fueling his confidence.
"That was a big at-bat," Madson said. "I was carrying a lot of confidence into the next at-bat that I was going to get him out. I know he's a good fastball hitter, and I think I just got over-confident in my fastball."
In turn, Madson was saddled with his sixth blown save.
"He's come up against some tough guys late in the game," A's manager Bob Melvin, "and they've gotten the better of him a few times.
"I thought we were going to win. I thought he made some good pitches to Desmond, and he's just trying to keep Beltre in the park even though Odor is no day at the beach behind him. We played hard, we played good. It was one pitch."