Felix takes no-hitter into fifth in rehab start
Mariners ace returns to form in Triple-A outing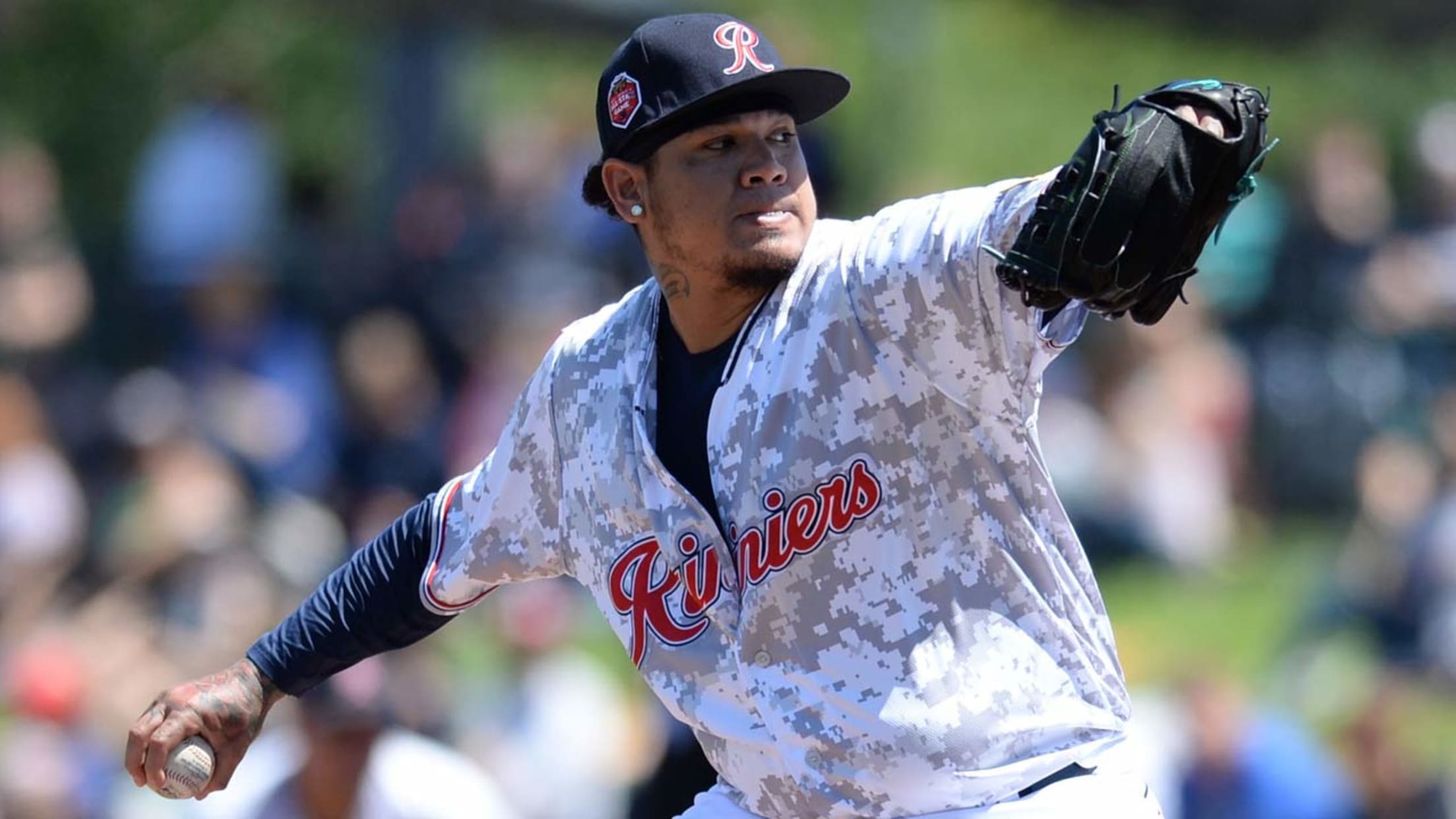 Felix Hernandez only allowed one hit in Sunday's rehab start. (Jeff Halstead/Tacoma Rainiers)
Felix Hernandez was sharp in his second Minor League rehab start with Triple-A Tacoma, allowing one run on one hit in 5 1/3 innings on Sunday.Hernandez, who has been sidelined since April 25 with right shoulder inflammation, took a no-hitter into the fifth inning, but gave up a two-out walk
Felix Hernandez was sharp in his second Minor League rehab start with Triple-A Tacoma, allowing one run on one hit in 5 1/3 innings on Sunday.
Hernandez, who has been sidelined since April 25 with right shoulder inflammation, took a no-hitter into the fifth inning, but gave up a two-out walk and a double for his only run allowed. He was expected to throw about 65 pitches and he threw 64, 39 for strikes.
"I knew it was going to be better today," Hernandez said. "Because it's been a while since I've been on the mound. Last time I couldn't find myself. I was all over the place.
"But today it was different. I had command with my fastball and my other pitches and it worked. … I was able to put the ball where I want. Up and down with curveball and changeup. It feels much better than last time."
The Mariners' longtime ace struggled in his first rehab start, lasting just two innings and giving up five runs on four hits with two walks and three strikeouts.
Hernandez was expected to make a third and final rehab start in the upcoming week before being activated from the 10-day disabled list, but said there could be some discussion to scratch that plan after Sunday's positive results.
"We don't know that yet, I showed [manager Scott Servais] that I'm ready to go," said Hernandez, who was 2-2 this season with a 4.36 ERA before going on the disabled list.
"I'll fly with the team today, then we'll have a talk and see if I need one more, or give me the green light to face Texas."
Josh Horton is a reporter for MLB.com based in Seattle.