Icebreaker opens first full-squad workout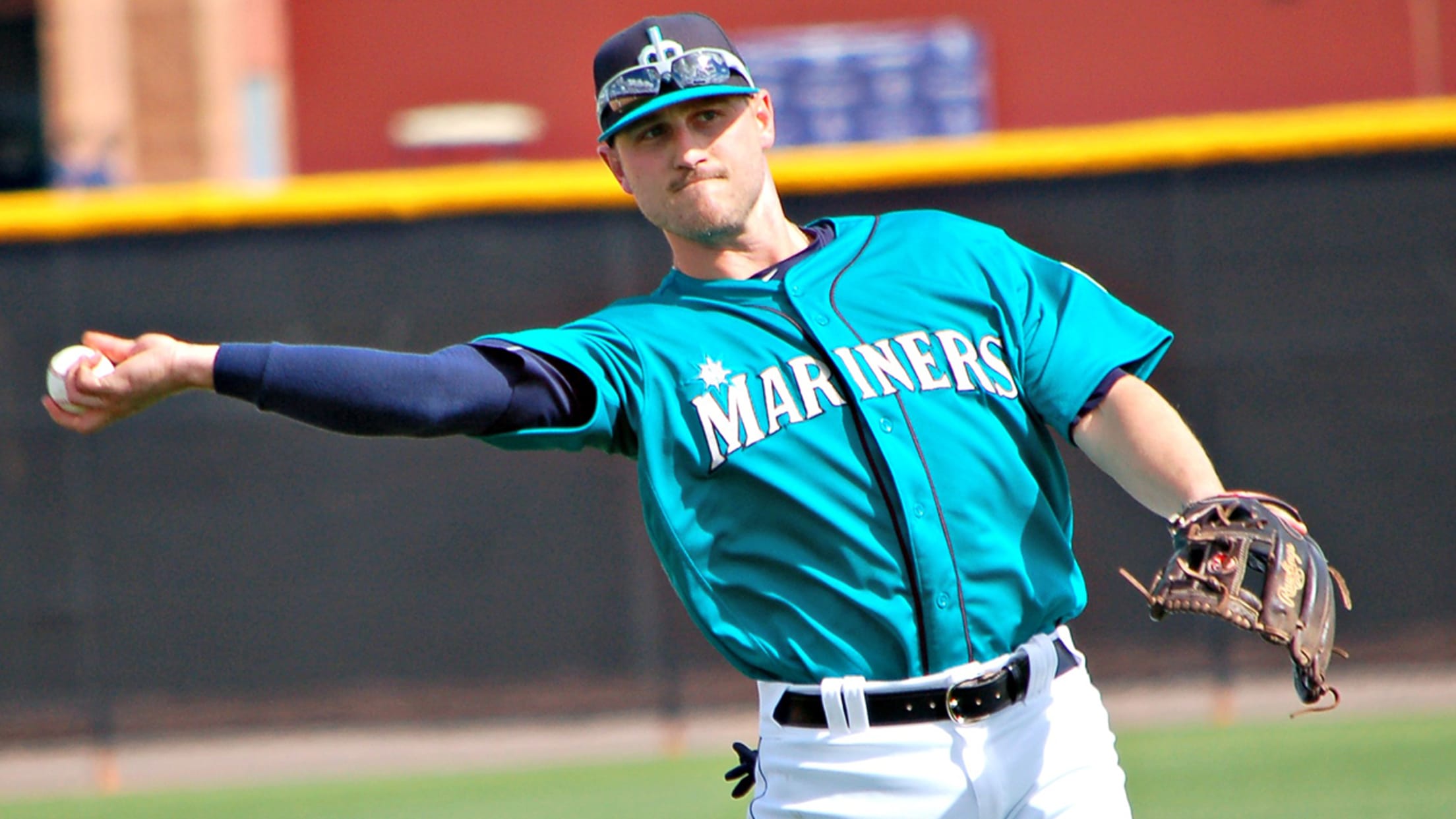 Infielder Shawn O'Malley is in his third big league camp with the Mariners. (Greg Johns/MLB.com)
PEORIA, Ariz. -- After a rainy weekend slowed the start of Mariners camp, the team took the field for its first full-squad workout on Monday under mostly sunny skies as the action heated up quickly at the club's Peoria Sports Complex."It felt good to put the cleats back on and
PEORIA, Ariz. -- After a rainy weekend slowed the start of Mariners camp, the team took the field for its first full-squad workout on Monday under mostly sunny skies as the action heated up quickly at the club's Peoria Sports Complex.
"It felt good to put the cleats back on and get out there and move around a little bit and get the blood flowing again," infielder Shawn O'Malley said. "Baseball season is here. Another year. The sun was out, and it's good."
Blue skies and baseball. Just perfect.#MarinersST pic.twitter.com/AIxcuvPuO5

— Seattle Mariners (@Mariners) February 20, 2017
O'Malley is in his third Major League camp with the Mariners, so he's one of the familiar faces. But there were 26 players taking part in Monday's work who are new to the organization, and introductions are already underway.
Manager Scott Servais held a contest during the club's last several morning meetings to find out if teammates can spell reliever Marc Rzepczynski's last name. The first five players struck out, including an attempt by Hisashi Iwakuma to spell it out in Japanese, until the contest finally ended on Monday when a member of the analytics department came through.
Just attaching names to faces is the first order of business for most of the newcomers, and Servais helps speed the process by calling on different players to stand up and talk about themselves in front of the group each day.
"It's going to take a little time," said outfielder Jarrod Dyson, one of 15 players in camp who were acquired via trade over the offseason. "That's what spring is for. It doesn't take long, not with the help of Skip calling guys out every morning and making people introduce themselves, and where they're from, and how they got into baseball and stuff like that. That's new to me. I'm all for it, though."
Mariners hitters finally able to take field today as sun returned to Peoria. Here's Edgar Martinez talking hitting with new SS Jean Segura. pic.twitter.com/MVbVRA2YR2

— Greg Johns (@GregJohnsMLB) February 20, 2017
But the real business happens on the field, and that finally got underway in full force on Monday as the team took infield practice, practiced bunt plays and situational hitting as well as taking batting practice on the 68-degree afternoon.
The team's first Cactus League game is at 12:10 p.m. PT on Saturday against the Padres.
"I'm excited," Dyson said. "This is what you want. This is what you work for, and this is what you play for."
WORTH NOTING
• The first day of infield drills saw Daniel Vogelbach and Danny Valencia working at first base, with Robinson Cano, Mike Freeman and Tyler Smith at second. Jean Segura, Taylor Motter and O'Malley were at shortstop, with Kyle Seager and D.J. Peterson at third.
• Servais said he's still not sure what day center fielder Leonys Martin will arrive at camp, as he's remained home in Miami for personal reasons. The Mariners aren't making any comment, but Martin is expected to be called to testify sometime in the next few days in the federal trial that is underway in Miami for agent Bartolo Hernandez and trainer Julio Estrada. The pair is accused of running a smuggling operation that brought a dozen Cuban players to America, including Martin.
• National Baseball Hall of Famer Ken Griffey Jr. and Mariners Hall of Famer Jamie Moyer are both expected to be at camp at some point this spring to offer instruction to younger players, and Servais said he's hopeful that Jay Buhner, another Mariners Hall of Famer, could help out as well.
Greg Johns has covered the Mariners since 1997, and for MLB.com since 2011. Follow him on Twitter [
---
@GregJohnsMLB]() and listen to his podcast.