Mariners miffed about Sunday woes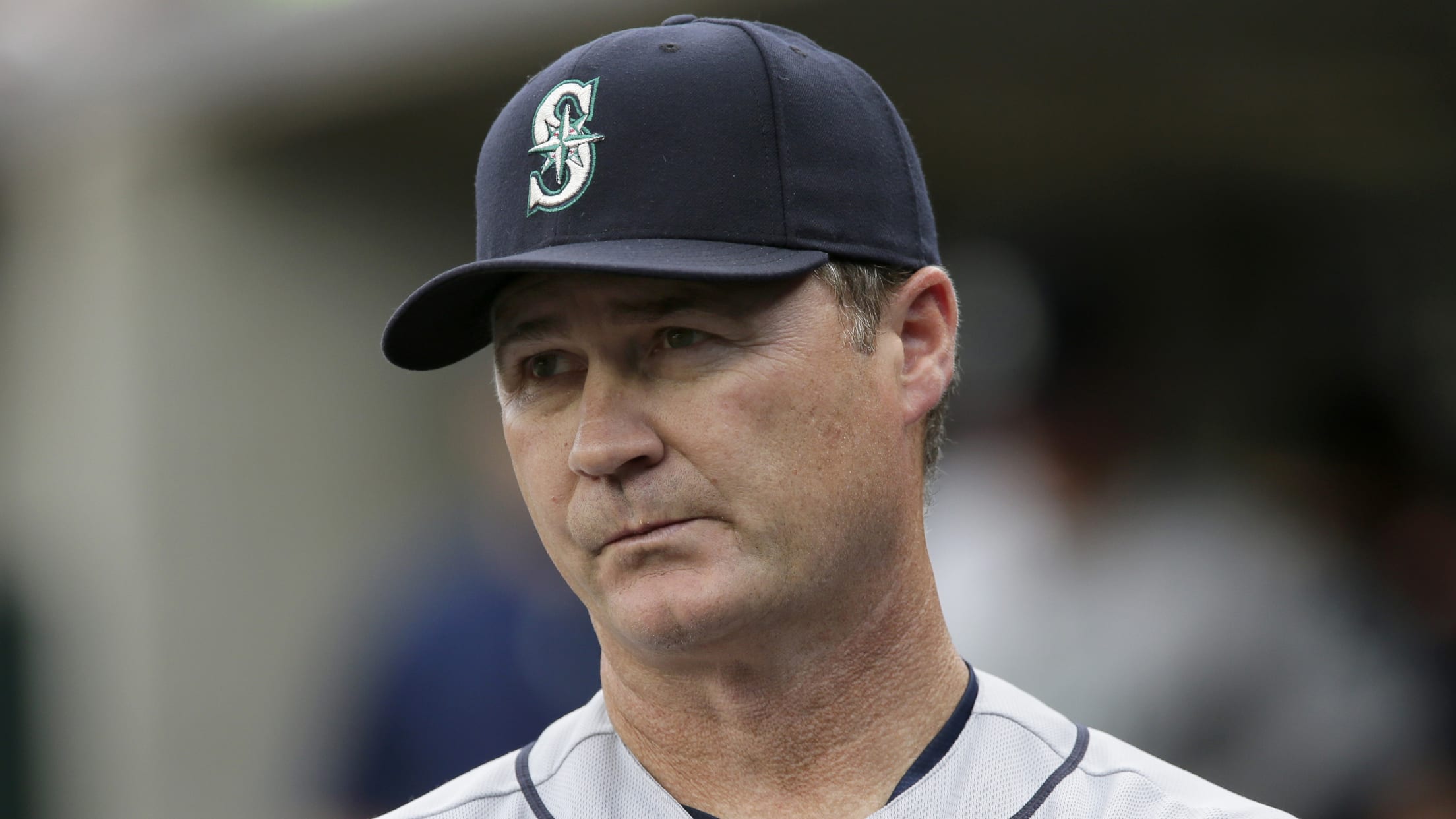 Why have the Mariners struggled on Sunday? It's not the uniforms, Seattle manager Scott Servais joked on Monday. The team is 1-7 in Sunday home games this season. (AP) (Duane Burleson/Getty Images)
SEATTLE -- The uniforms are to blame.At least that's Mariners' manager Scott Servais's explanation for Seattle's 1-7 Sunday home game record this season."It's something I've thought long and hard about. I appreciate our marketing department and everybody putting out the different looks for the Mariners, but as I thought last
SEATTLE -- The uniforms are to blame.
At least that's Mariners' manager Scott Servais's explanation for Seattle's 1-7 Sunday home game record this season.
"It's something I've thought long and hard about. I appreciate our marketing department and everybody putting out the different looks for the Mariners, but as I thought last night at about 1 a.m. in the morning I came to the conclusion it had to be tied to the uniform," Servais joked.
The day after an 8-1 loss to the Astros in which the Mariners defense committed three errors, Servais knew the question was coming. He ran with the joke, saying he would work on implementing a change and even offered a solution:
"I would actually like to wear the white pants with the navy blue top at home," he said. "And if that doesn't work, I don't know what will."
But after the laughs died down, he struggled to find a cause behind the Mariners' Sunday woes.
"Typically on the Sunday game at home you don't hit," Servais said. "We talked about it early in the year: For whatever reason … we played better when we went through our normal night game routine.
"Now Sunday games, not too many teams in the league hit or do those things so it's something we can look at. But there's been a number of different reasons we haven't played good on Sunday. Certain days it's been pitching. Certain days it's been fielding. Some days it's been that we haven't hit. I can't pinpoint one particular area. Other than uniforms."
Worth noting
• With Ken Griffey Jr.'s induction into the Hall of Fame less than a week away, Servais praised the former Mariner and told the story of how he came to be the owner of a Ken Griffey Jr. bat.
When he was playing for Triple-A Tucson in 1990, Servais and his teammates came up to Seattle for a game.
"We got in early and I ended up down on the field and near the clubhouse and I got two Ken Griffey Jr. bats," he said.
The other Triple-A players were impressed by them. Servais snapped a lengthy hitless streak with one of the bats, he said, but then three or four days later, he snapped the bat. He still has the unbroken one.
• Ketel Marte was out of the lineup on Monday, feeling ill. Shawn O'Malley started in his place. Marte mentioned a sore throat on Sunday, Servais said, but his symptoms were worse Monday.
"I didn't think it was going to be that big of an issue," Servais said. "I got a text earlier today that said he was going to go see a doctor and get some tests done and see where he's at."
Depending on how those tests go, Marte could possibly be available late in the game.
• Former Mariners closer Kazuhiro Sasaki returned to the mound at Safeco Field Monday. But instead of throwing the last pitches of the game, the two-time All-Star and 2000 AL Rookie of the Year threw the ceremonial first pitch. Sasaki still holds the franchise record for most saves (129). He played his whole MLB career, from 2000 to 2003, with Seattle.
Maddie Lee is a reporter for MLB.com based in Seattle.