Martin likely to be a few days late for camp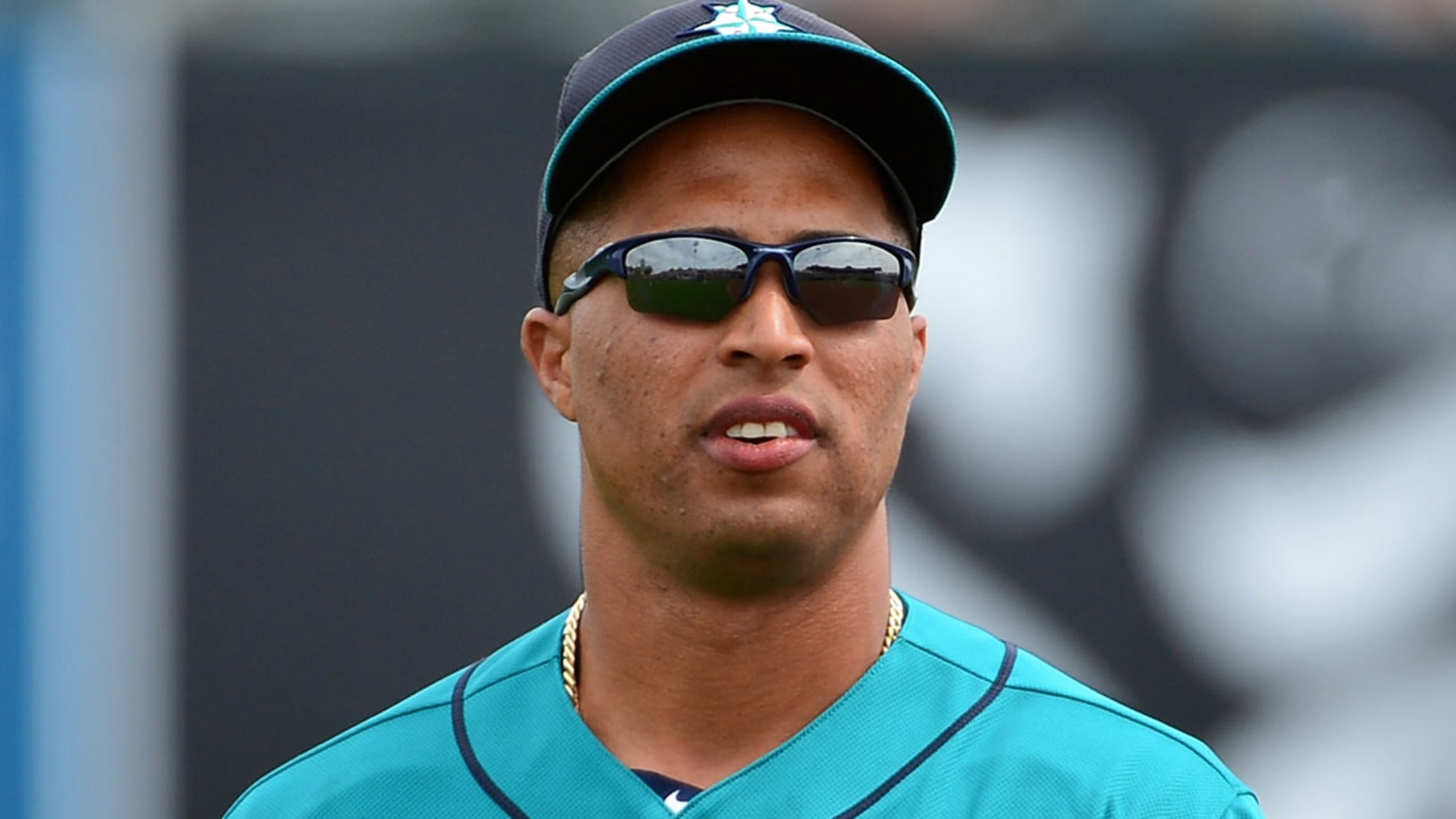 Center fielder Leonys Martin remains at home in Miami with an excused absence from Mariners camp. (Getty)
PEORIA, Ariz. -- Mariners position players reported to camp for their physical exams on Saturday, but center fielder Leonys Martin remained at home in Miami with an excused absence. He will likely be a few days late, according to manager Scott Servais.The other 18 position players checked in and will
PEORIA, Ariz. -- Mariners position players reported to camp for their physical exams on Saturday, but center fielder Leonys Martin remained at home in Miami with an excused absence. He will likely be a few days late, according to manager Scott Servais.
The other 18 position players checked in and will be on the field together for the first time on Sunday, along with the 43 pitchers and catchers who have been in camp since Tuesday.
• Spring Training: Information | Tickets | Schedule | Gear
The Mariners didn't reveal the nature of Martin's absence, but he is one of several Major League players from Cuba who are expected to testify in a federal trial that is underway in Miami for agent Bartolo Hernandez and trainer Julio Estrada. The pair are accused of running a smuggling operation that brought a dozen Cuban players to America.
"He's got some things to take care of back in Miami," Servais said. "I've talked to Leonys on the phone. Everybody is cool with that. I just want him take care of a few things there before he comes over. It may be Tuesday or Wednesday before you see Leonys."
Servais did confirm that Martin's absence is not injury related.
"He's absolutely healthy," Servais said. "He's 100 percent. It has nothing to do with that. Just some things he needs to take care of. We've got time. We are not in a rush."
Rain, rain, go away
Wet and windy weather pushed the Mariners under cover for most of their Saturday workout at the Peoria Sports Complex. But the club still got its scheduled pitching sessions completed on the final day before the full squad takes the field.
The position players who reported for their physical exams are all expected to participate in Sunday's practice, though the weather could limit that outing, as well.
"We may start a little later," Servais said. "I don't know what kind of field access we'll have. We'll take a look at it in the morning. It does affect the first day. Everyone is excited, they want to get out there and run around a little bit. But you can't control the weather. You never like the rain days, but we'll get through it."
Worth noting
• Twelve pitchers threw their second bullpen sessions of camp on Saturday. Another group of 11 are slated to throw on Sunday, including all five starters and closer Edwin Diaz. Saturday's throwing was moved to the bullpen area adjacent to the main Field 1 at the Peoria Complex due to the rain -- and that may happen again on Sunday.
• Veteran right-handed reliever Jean Machi, a non-roster invitee from Venezuela, arrived in camp after being delayed by travel issues. That puts all 35 pitchers now in camp.
• Servais said the Mariners won't hold an intrasquad game prior to Saturday's Cactus League opener against the Padres, but will do some fundamental situational competition earlier in the week to get players ready.
"We make it very competitive so the guys get into it," Servais said. "We've got 36 Spring Training games, so we've got enough there. It's hard to play [intrasquad] games. I was never a huge fan of them as a player. But we'll do some other stuff to make sure they get their legs under them and run the bases at full tilt."
Greg Johns has covered the Mariners since 1997, and for MLB.com since 2011. Follow him on Twitter [
---
@GregJohnsMLB]() and listen to his podcast.