Cruz says Mariners are 'more ready' in 2017
Slugger excited to defend World Baseball Classic crown with Dominican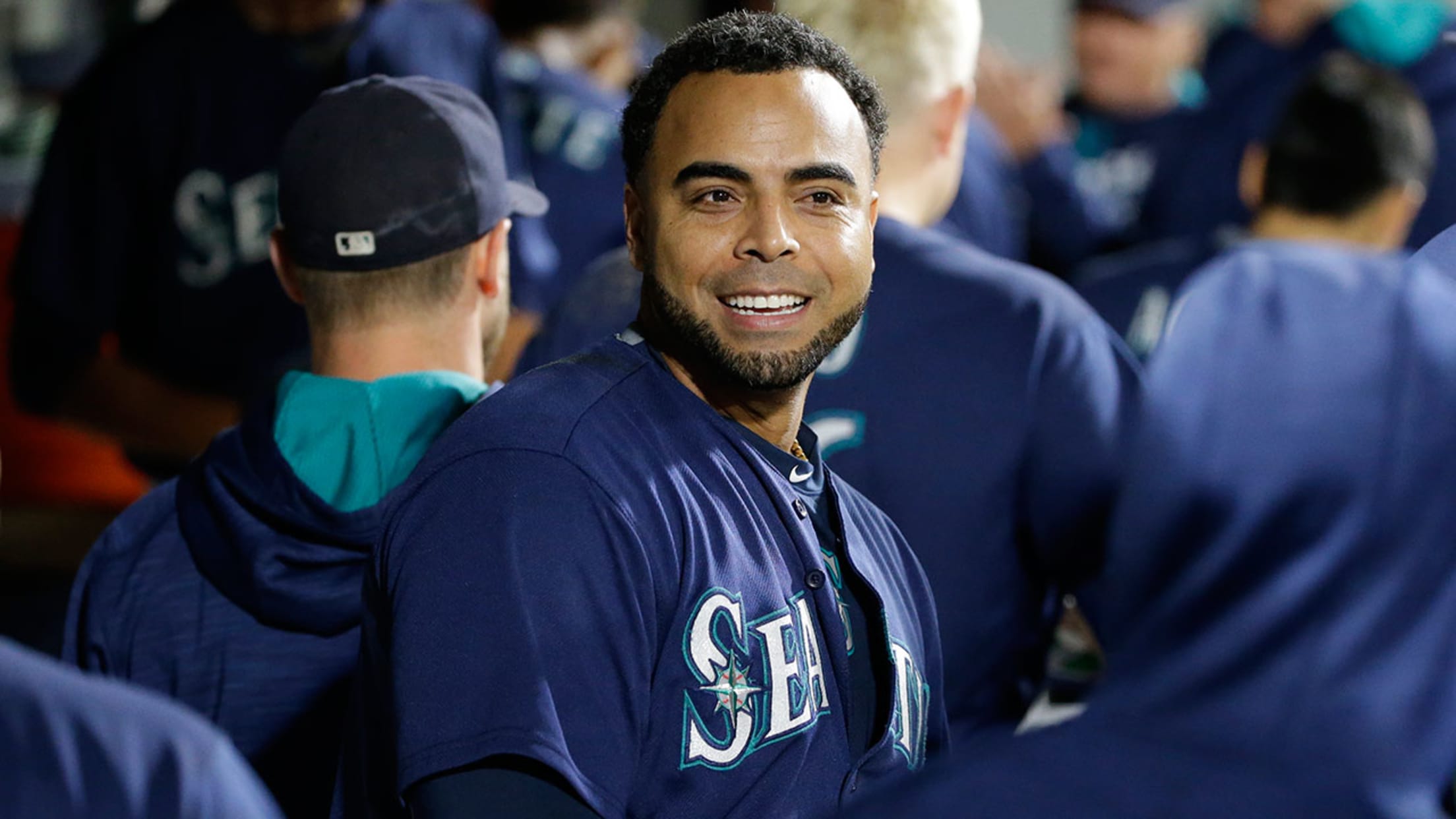 Nelson Cruz has played in two World Series and wants another run in the postseason this year with Seattle. (AP)
PEORIA, Ariz. -- Nelson Cruz had only been back at Mariners camp for a day, but the slugger has already adopted manager Scott Servais' new slogan for 2017: "Whatever it takes."For Cruz, that fits right with his professional mantra of being prepared and willing to help his Mariners in any
PEORIA, Ariz. -- Nelson Cruz had only been back at Mariners camp for a day, but the slugger has already adopted manager Scott Servais' new slogan for 2017: "Whatever it takes."
For Cruz, that fits right with his professional mantra of being prepared and willing to help his Mariners in any way possible, as they look to end the longest postseason drought in the Major Leagues.
"Sometimes you have to leave your comfort zone," Cruz said. "Whatever it might be. If it means I have to hit a ground ball to second base, whatever it takes. If you have to take one for the team, you've got to take it. Just compete. You're not going to feel 100 percent every day. But you have to go compete every day and find a way to get it done."
• Mariners Spring Training: Schedule | Information | Tickets
Cruz has a history of playing on winning teams. The four-time All-Star helped the Rangers reach the playoffs three straight years from 2010-12, including a pair of World Series appearances. He was also a big part of the Orioles competing in the American League Championship Series in 2014.
He knows what it takes to reach the postseason, and after seeing Seattle improve to 86-76 last year and just miss an AL Wild Card berth, he believes the Mariners are prepared to make a run this year.
"I think we're more ready," the 36-year-old designated hitter said. "If you go from Kyle [Seager] to all the young guys that were here, guys that haven't been in the playoffs, the last week and a half last year was very exciting.
"Every at-bat was important, every pitch was important. It was fun. I know the fans liked it, and I was loving it. But we came up short. So we need to make sure this year we're on top and clinch early."
Cruz did his part last season, posting a .287/.360/.555 line with 43 home runs and 105 RBIs. The big man has shown no signs of slowing down, having led all of MLB with 127 homers over the past three years.
He arrived at camp this week 5 pounds lighter after another offseason spent largely in the big gym (or his office, as he calls it) at his home in the Dominican Republic. Cruz has the added motivation this year of competing for the defending champion Dominican team in the upcoming World Baseball Classic.
"It's everything," Cruz said of representing his country. "I think you dream two things. One is to play in the big leagues, and the other is to go represent your country. It's going to be hard to do better than we did last time. We can probably do the same, but we understand it's going to be difficult because we play against good teams.
"Not only us as players, the whole country is excited. Everywhere we go, from kids to adults, everybody is excited and looking for the moment. Hopefully we can provide the joy we did last time."
Cruz would love to do the same for Mariners fans, as well. And he's optimistic, after watching general manager Jerry Dipoto's numerous offseason moves from afar.
"It was hard to keep up," he said with a grin. "But I think overall, great deals. We have what he was looking for. He knew what he we needed after last year. He went and did it. He's not afraid to make a move. Whatever he thinks we need as a team, he'll go and get it.
"Now hopefully we can stay healthy. We should be in good shape. We should be at the top of the division."
Greg Johns has covered the Mariners since 1997, and for MLB.com since 2011. Follow him on Twitter [
---
@GregJohnsMLB]() and listen to his podcast.