Seattle youngsters to get chance amid WBC '17
Minor Leaguers, prospects will have playing time as regulars depart for Classic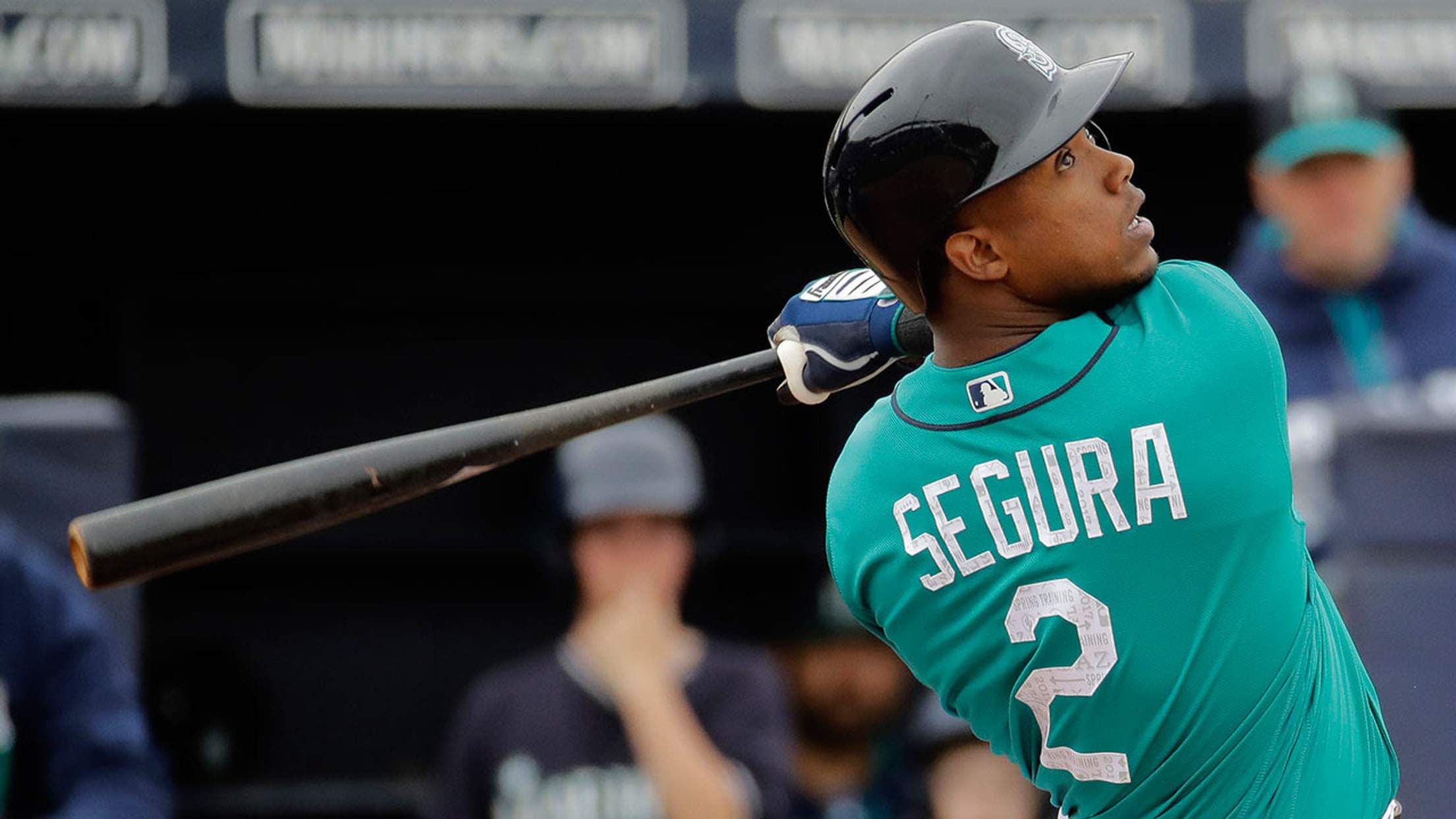 Other middle infielders will see action with Jean Segura and Robinson Cano playing in the 2017 Classic. (AP)
PEORIA, Ariz. -- Robinson Cano, Nelson Cruz and Jean Segura will play in Saturday's Cactus League game for the Mariners before departing for the Pirates' facility in Sarasota, Fla., where they'll join the Dominican Republic's workouts prior to the start of the World Baseball Classic. But other Mariners won't be
PEORIA, Ariz. -- Robinson Cano, Nelson Cruz and Jean Segura will play in Saturday's Cactus League game for the Mariners before departing for the Pirates' facility in Sarasota, Fla., where they'll join the Dominican Republic's workouts prior to the start of the World Baseball Classic. But other Mariners won't be traveling so far to catch up with their national teams.
Felix Hernandez needs only to drive to nearby Surprise, Ariz., about 13 miles from the Mariners' spring complex in Peoria, where Team Venezuela will be training at the Rangers' and Royals' facility. Closer Edwin Diaz will join Puerto Rico's squad at Salt River Field in Scottsdale, Ariz., about 25 miles from Peoria.
And starting pitcher Yovani Gallardo?
"I just have to go across the parking lot," said the 31-year-old right hander, whose Mexico team is training on the Padres' fields adjacent to the Mariners' facility. "I'll just pick up my glove and shoes and walk over there."
:: 2017 World Baseball Classic ::
Gallardo will pitch in Saturday's Cactus League game against the Rockies and take part in Sunday morning's workout before making his "walk." Once players report to their national teams, they can't work out with their Major League clubs again until their squad is eliminated from the Classic.
The Dominican team will play its first round games in Miami, while Venezuela, Puerto Rico and Mexico open play in Jalisco, Mexico.
The Mariners have 10 players from Major League camp and two from Minor League camp taking part in the tournament, which runs from March 9-22.
That will create an opportunity for some youngsters to get increased playing time, particularly in the middle infield, where the Mariners are losing second baseman Cano and shortstop Segura to a defending-champion Dominican team that could play all the way to the championship game.
The Mariners also traded shortstop prospect Drew Jackson earlier this week and designated utility infielder Mike Freeman for assignment shortly before Segura was added to the Dominican squad as an injury replacement for Hanley Ramirez.
"We are going to be light," manager Scott Servais said. "You are going to get a chance to see a lot of our young players play. Good for them. Timing is everything in our game. They'll get a chance."
Servais said utility infielders Taylor Motter and Shawn O'Malley and shortstop Tyler Smith will play nearly every day while Cano and Segura are away and some players will be brought over from Minor League camp to fill in as well.
"It's going to be a challenge," Servais said. "Hopefully we can keep those guys healthy."
The World Baseball Classic runs from Monday through March 22. In the U.S., games will air live exclusively in English on MLB Network and on an authenticated basis via MLBNetwork.com/watch, while ESPN Deportes and WatchESPN will provide the exclusive Spanish-language coverage. MLB.TV Premium subscribers in the U.S. will have access to watch every tournament game live on any of the streaming service's 400-plus supported devices. The tournament will be distributed internationally across all forms of television, internet, mobile and radio in territories excluding the U.S., Puerto Rico and Japan. Get tickets for games at Marlins Park, Tokyo Dome, Gocheok Sky Dome in Seoul, Estadio Charros de Jalisco in Mexico, Petco Park, as well as the Championship Round at Dodger Stadium, while complete coverage -- including schedules, video, stats and gear -- is available at WorldBaseballClassic.com.
Greg Johns has covered the Mariners since 1997, and for MLB.com since 2011. Follow him on Twitter [
---
@GregJohnsMLB]() and listen to his podcast.