Mariners face uphill climb on final weekend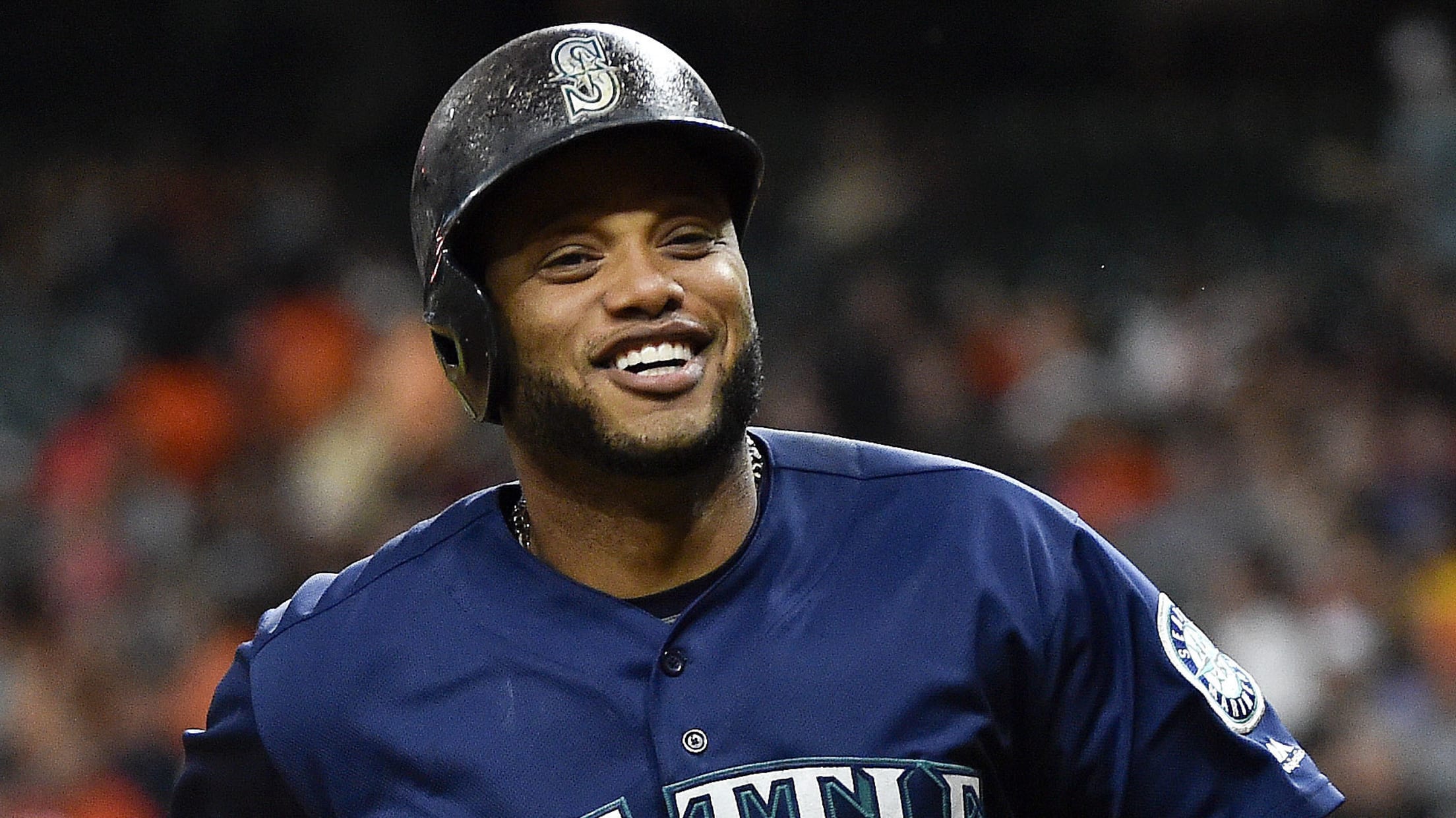 The Mariners will put single-game tickets for potential playoff games at Safeco Field on sale Friday at noon PT. Of course, it's still a tough task for Seattle to make the playoffs for the first time since 2001. (AP) (Eric Christian Smith/AP)
SEATTLE -- The Mariners put single-game tickets for potential playoff games at Safeco Field on sale Friday. For any of those games to be played, the Mariners need to win while either Toronto or Baltimore, plus Detroit, stumble ahead of them.After a 3-2 win over the A's on Thursday, the
SEATTLE -- The Mariners put single-game tickets for potential playoff games at Safeco Field on sale Friday. For any of those games to be played, the Mariners need to win while either Toronto or Baltimore, plus Detroit, stumble ahead of them.
After a 3-2 win over the A's on Thursday, the Mariners were two games back of the Blue Jays and Orioles for the American League's two Wild Card spots.
Mariners skipper Scott Servais hopes his club comes out and plays loose against an A's team that has nothing to lose.
"We've played a lot of big games here the last couple weeks, where it seemed like we were on the edge of falling out of this thing and we haven't," Servais said. "We've responded. Our guys have earned the opportunity to be in this spot. We need help, no doubt about that. We need some other clubs to help us out. We have to play good ball and then worry about tomorrow, tomorrow."
Complicating matters, the Tigers game against the Indians on Thursday was rained out and won't be replayed unless needed until Monday in Detroit. That means if the Tigers are still alive for a Wild Card berth or a tiebreaker, the Mariners will have to wait until that makeup game is completed before knowing their fate.
If Seattle ends in a two-way tie for the second spot with the Orioles or Blue Jays, the tiebreaker would be played in Seattle. If they tie with the Tigers, the tiebreaker would be in Detroit. That game would be Monday, unless it needs to be pushed back to Tuesday by the Tigers' situation.
The AL Wild Card Game -- with the No. 2 team playing at the No. 1 team -- is scheduled for Tuesday. But that game presumably would be pushed back to Wednesday if the Tigers need to finish their regular season on Monday and a tiebreaker is required on Tuesday.
The two AL Division Series are scheduled to begin on Thursday, with the AL Wild Card winner opening at the AL division champion with the best record, which currently would be Texas.
Servais acknowledged the Mariners are keeping a close eye on all the doings around the league at the moment, including monitoring the Orioles' game on Wednesday night, as his team was flying home from Houston.
"There's no doubt. We were tracking the game last night from 30,000 feet in the air," he said. "You hear the home run was hit over there in Toronto and that happens. We have no control and that's what is hard. You hope to put yourself in a position where you didn't have to rely on other people. But that's where we're at.
"As far as watching and following, we're all human. We know we need help and you're always going to keep your eye on it, whether it's a rain delay in Detroit or whatnot. But it's nothing we can control."
Tickets for one Wild Card Game and two AL Division Series games that could be played at Safeco Field if the Mariners advance are available only at Mariners.com/Tickets and by phone at 888-SEA-HITS (732-4487).
The Wild Card Game could only be played at Seattle if the Mariners overhaul all three teams ahead of them and earn the No. 1 berth. Barring tiebreaker games or weather-forced changes, that game would be Tuesday. Games 3 and 4 of the ALDS will be Oct. 9-10.
The cost of all postseason tickets for games that are not played will be refunded.
Information about tickets for a possible tiebreaker game at Safeco Field will be released only if it is determined the game is necessary.
Greg Johns has covered the Mariners since 1997, and for MLB.com since 2011. Follow him on Twitter [
---
@GregJohnsMLB]() and listen to his podcast.