Jackson could return by Friday; Dunn making progress
Righty likely to have one more rehab outing; lefty adds slider in latest bullpen session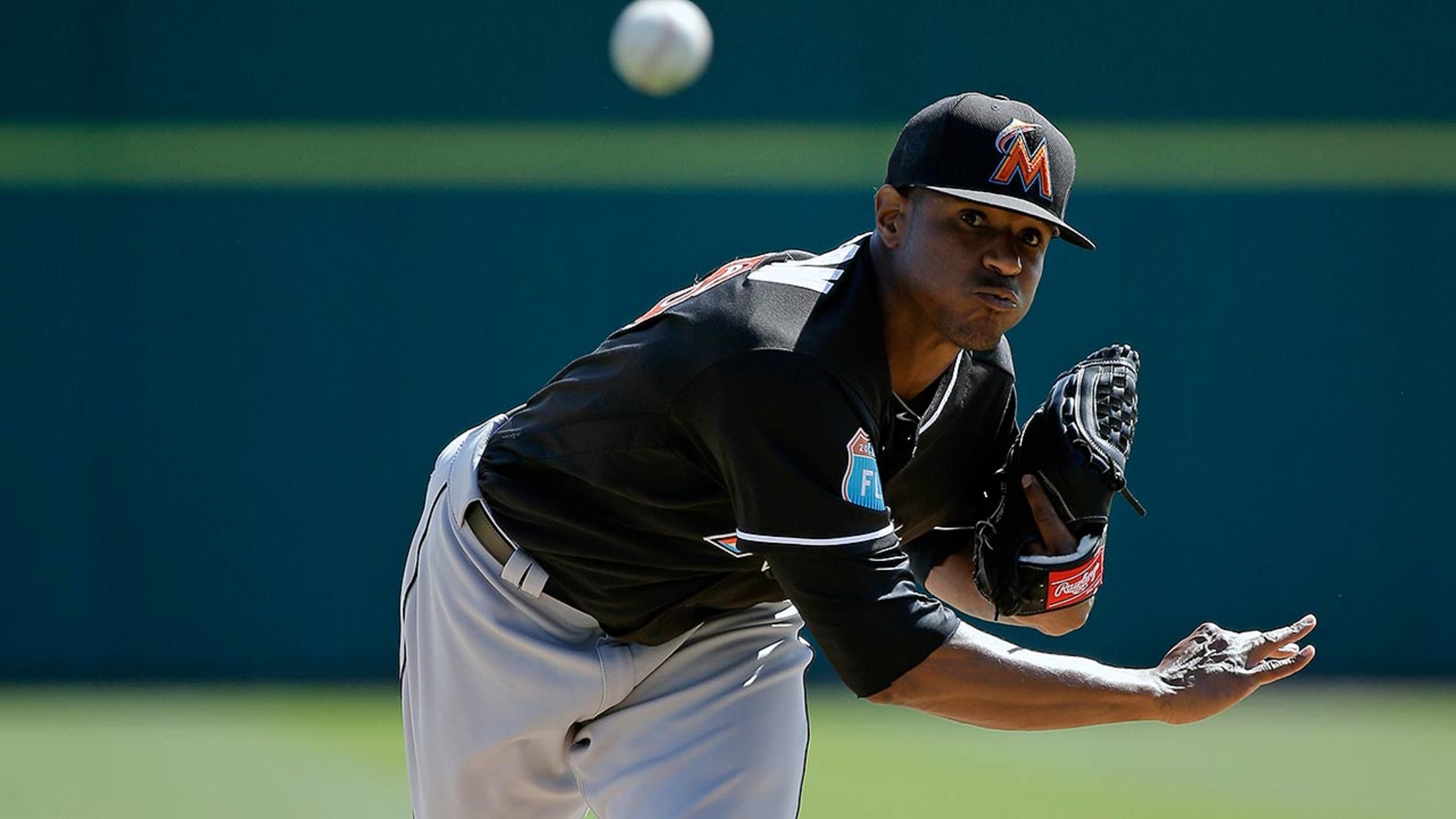 Edwin Jackson made just four appearances for Miami in April before landing on the DL. (AP)
PHILADELPHIA -- Right-hander Edwin Jackson, who's been on the disabled list since April 19 with a right triceps strain, is likely to be reinstated at some point during the Marlins' upcoming homestand.Jackson threw three innings last Saturday in a rehab-assignment game for Class A Advanced Jupiter, and the righty is
PHILADELPHIA -- Right-hander Edwin Jackson, who's been on the disabled list since April 19 with a right triceps strain, is likely to be reinstated at some point during the Marlins' upcoming homestand.
Jackson threw three innings last Saturday in a rehab-assignment game for Class A Advanced Jupiter, and the righty is expected to make one more appearance, probably on Wednesday with the Hammerheads.
The Marlins, off on Thursday, will be home facing the Nationals at Marlins Park beginning on Friday.
"We feel like he's probably ready right now," Marlins manager Don Mattingly said on Tuesday.
Asked if Jackson could be reinstated when the club returns home, Mattingly responded: "Yes."
Miami's bullpen has been heavily used, especially during this road trip, which included a doubleheader on Saturday at Washington.
When he rejoins the club, Jackson will be a long relief option.
In his first rehab appearance, Jackson threw about 50 pitches in three innings. He gave up three runs on five hits with a walk and three strikeouts.
While Jackson is on the brink of being reinstated, lefty reliever Mike Dunn remains on pace to return either in late May or early June. Dunn, on the DL all season with a left forearm strain, added a slider to his last bullpen session after his first one featured all fastballs.
"I know once he starts getting to those games, the 'pens are coming closer together," Mattingly said.
Before being reinstated, Dunn will pitch in at least four rehab-assignment games. His last hurdle will be throwing in back-to-back games.
"We're getting him closer," Mattingly said. "We'll try to get him back-to-back somewhere, to makes sure he is able to bounce back."