Dunn begins throwing; Jackson progressing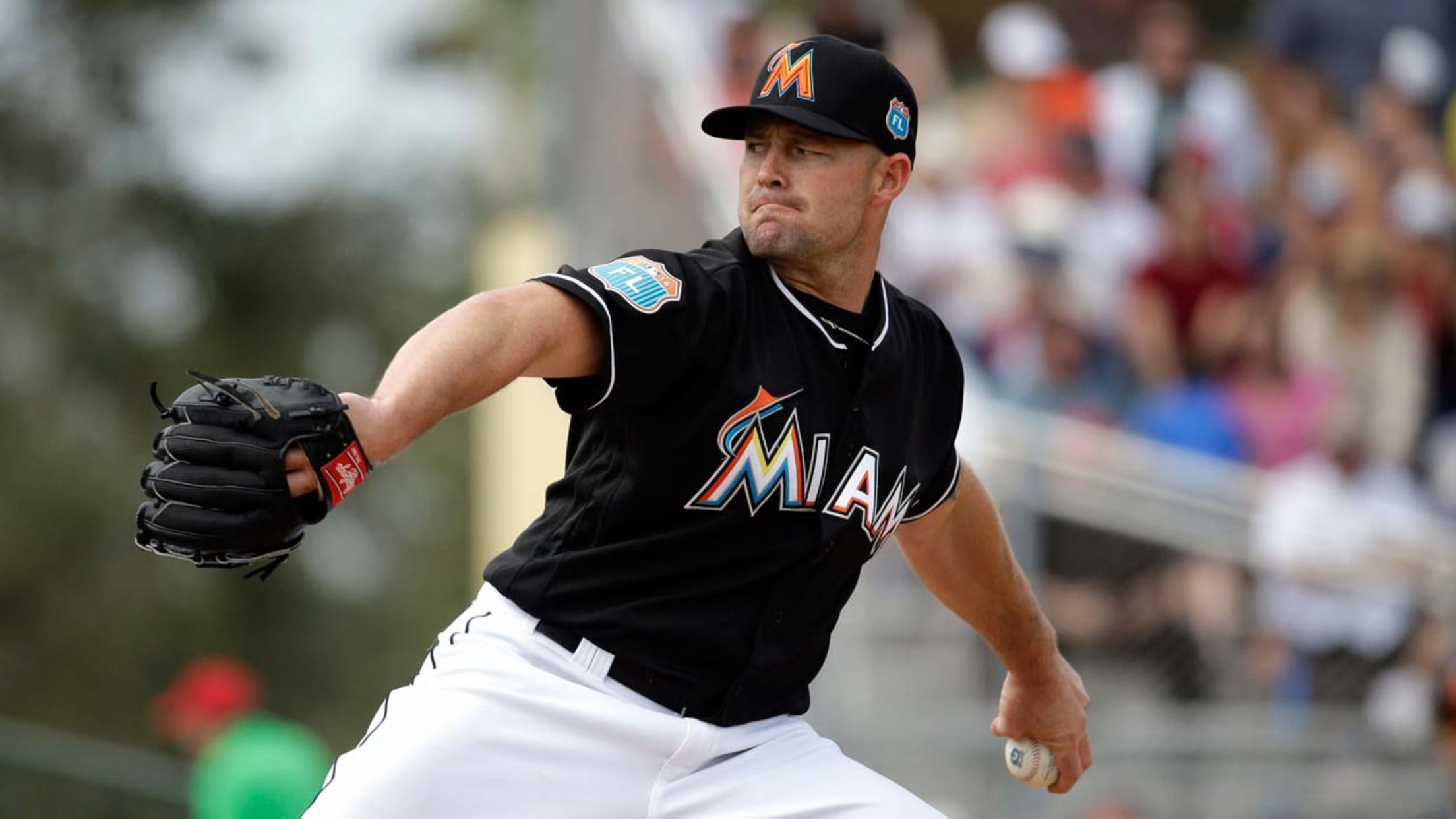 Mike Dunn is recovering from a left forearm strain. (AP)
LOS ANGELES -- Marlins reliever Mike Dunn, on the disabled list since the season started with a left forearm strain, began his preliminary throwing program Thursday in South Florida, and his return to the big leagues could be about a month away.Right-hander Edwin Jackson also continues to throw, and he
LOS ANGELES -- Marlins reliever Mike Dunn, on the disabled list since the season started with a left forearm strain, began his preliminary throwing program Thursday in South Florida, and his return to the big leagues could be about a month away.
Right-hander Edwin Jackson also continues to throw, and he is expected to be at least a few more weeks away.
Jackson went on the disabled list with a right triceps strain on April 19. The veteran has been throwing for a few days.
"Dunner is at least 30 days away, I would think coming back," manager Don Mattingly said. "It helps that he's a reliever and doesn't have to get built up. But he hasn't thrown in a while. He's just starting his program."
Dunn, one of the club's most durable relievers the past few seasons, is expected to throw off flat ground every day, as he progresses toward throwing off the mound.
On the DL for the first time in his career, Dunn experienced discomfort late in Spring Training.
Jackson could be back sooner than Dunn, but the right-hander also could be a while, because his role is to throw multiple innings.
"Edwin is probably a little quicker, but we've got to be careful with the lat, triceps, that area," Mattingly said. "He has to be built up a little bit because he's our long guy. He has to be built up to 50-60 pitches. It's going to take a little bit of time too."