Maurer's struggles leave closer role unsettled
Rookie Maton gets first Major League save Saturday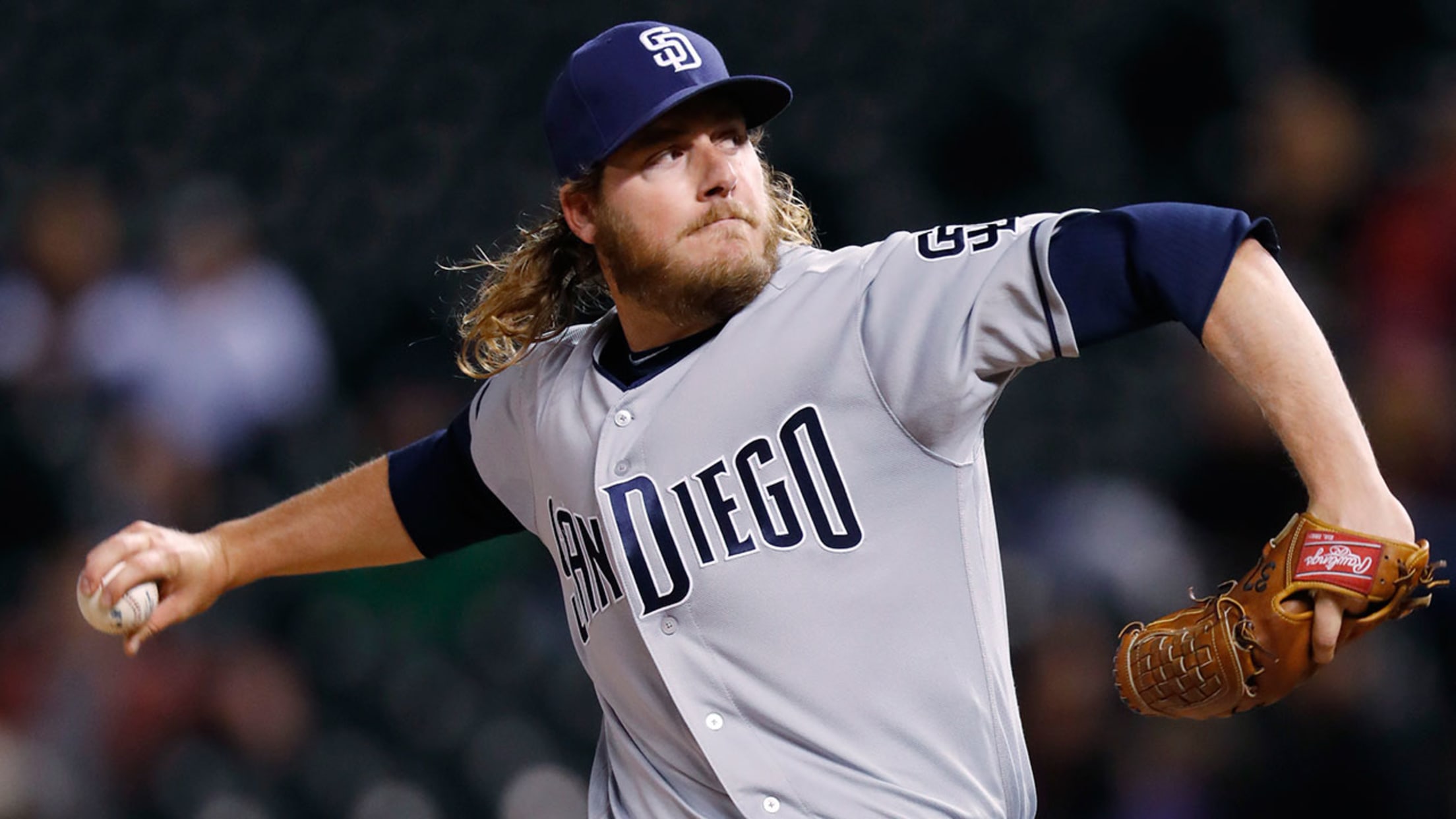 Bill Center, longtime sportswriter for U-T San Diego, is an employee of the Padres.We've already seen some experimenting by Padres manager Andy Green with the closer role this season.Left-hander Brad Hand picked up back-to-back saves May 24-25 against the Mets in New York as right-hander Brandon Maurer was struggling.Maurer righted
Bill Center, longtime sportswriter for U-T San Diego, is an employee of the Padres.
We've already seen some experimenting by Padres manager Andy Green with the closer role this season.
Left-hander Brad Hand picked up back-to-back saves May 24-25 against the Mets in New York as right-hander Brandon Maurer was struggling.
Maurer righted the ship.
He's successfully converted seven straight save opportunities since Hand's two saves.
But Maurer's roller-coaster season continued Saturday in Milwaukee when he gave up a game-tying, two-run homer in the 10th after hitting a batter on an 0-and-2 count. The situation was not normal. Maurer was working a second inning. And he was in line for a win, not the save.
The Padres, of course, scored two runs in the top of the 11th on solo homers by Cory Spangenberg and Chase d'Arnaud and the save fell to rookie Phil Maton more by a process of elimination than design.
Still, Maton did get his first Major League save.
So Padres fans will again be wondering, is it time to re-evaluate the role of closer?
Maurer has some unusual numbers.
His overall earned run average is 6.51 in 30 appearances. He is 0-3. But he has converted 12 of 14 save opportunities. His ERA in non-save situations is 7.47. His ERA in save situations if 5.25. But he has been unscored upon in all 12 of his converted saves. In his two blown saves, Maurer gave up seven runs in two-thirds of an inning.
Interesting.
Noteworthy
• The Padres have hit eight home runs in their first two games in Milwaukee. Yangervis Solarte has three of the eight and has homered in both games. William Myers has a homer in each game. And Hunter Renfroe, Spangenberg and d'Arnaud also homered.
• Solarte is 8-for-20 with four homers, seven RBIs and six runs scored during a five-game hitting streak. He has hit safely in nine of the past 10 games, going 14-for-38 (.368) with five homers, six walks (a .467 on-base percentage), 12 RBIs and eight runs scored. His slugging percentage over the past 10 games is .842, for a 1.309 OPS.
• LF/2B Jose Pirela has come back to earth. He is 0-for-13 over his past three games to drop his batting average from .484 to .341. He has drawn two walks during those three hitless games with a stolen base and two runs scored.