Collins empathizes with Roberts on Stripling decision
Mets manager recalls choice he made four years ago with Santana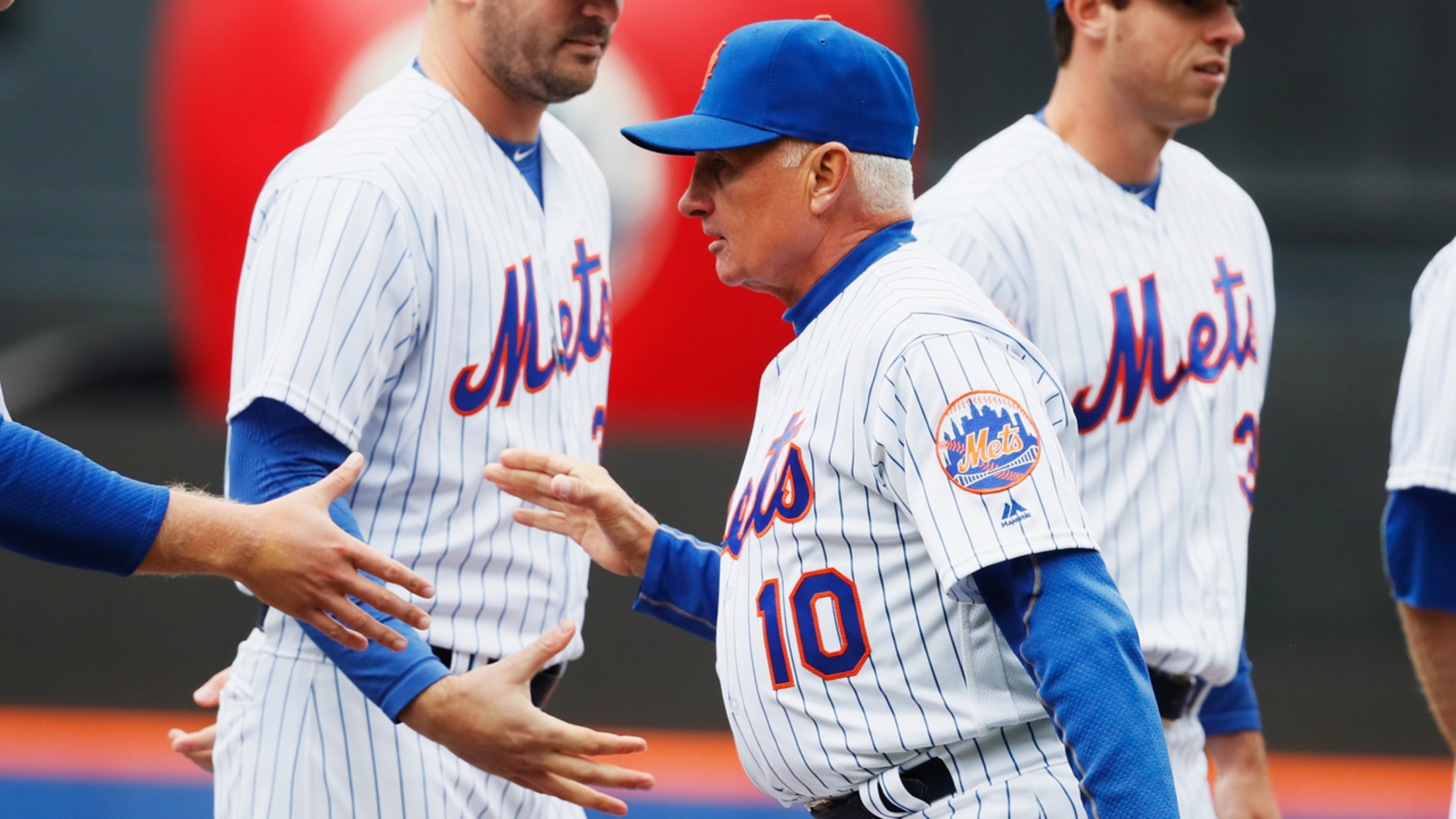 Mets' Terry Collins understands the dilemma of a pitcher coming off surgery during a no-hit bid. (AP) (AP)
NEW YORK -- Even now, nearly four years later, Johan Santana's 134-pitch no-hitter haunts Terry Collins.The gravity of the situation -- whether to let Santana pursue something that had never been done in franchise history, perhaps risking his surgically repaired left shoulder in the process -- was not lost on
NEW YORK -- Even now, nearly four years later, Johan Santana's 134-pitch no-hitter haunts Terry Collins.
The gravity of the situation -- whether to let Santana pursue something that had never been done in franchise history, perhaps risking his surgically repaired left shoulder in the process -- was not lost on Collins then or now. That Santana made just 10 more career starts after that outing, posting an 8.27 ERA and twice more undergoing shoulder surgeries, sticks in his old manager's mind.
So Collins empathized Friday when he saw Dodgers manager Dave Roberts remove rookie Ross Stripling -- also a veteran of surgery -- from a no-hit bid after just 100 pitches in his big league debut.
More than perhaps anyone on earth, Collins understands.
"It's hard," he said. "I'm sure it was determined before the game what the pitch limit is going to be. It's this kid's first start and it's nice to leave him in. I get all that. But all those things are determined before the game starts that, 'Hey look, this is going to be the maximum for this guy tonight.'"
In the months and years after Santana's no-hitter, Collins has beaten himself up over Santana's arm issues, even while others have absolved him of blame. Partially because of that, but mostly because of the Mets' prudence regarding their young starting rotation, Collins has erred on the side of caution in recent years with many of his in-game pitching decisions.
"You push him, as we've seen in the past, next thing you know he comes up pretty stiff and you don't have him for the next two times out," Collins said. "I know it's a tough situation."