Mets, Bucs set for twin bill today after rainout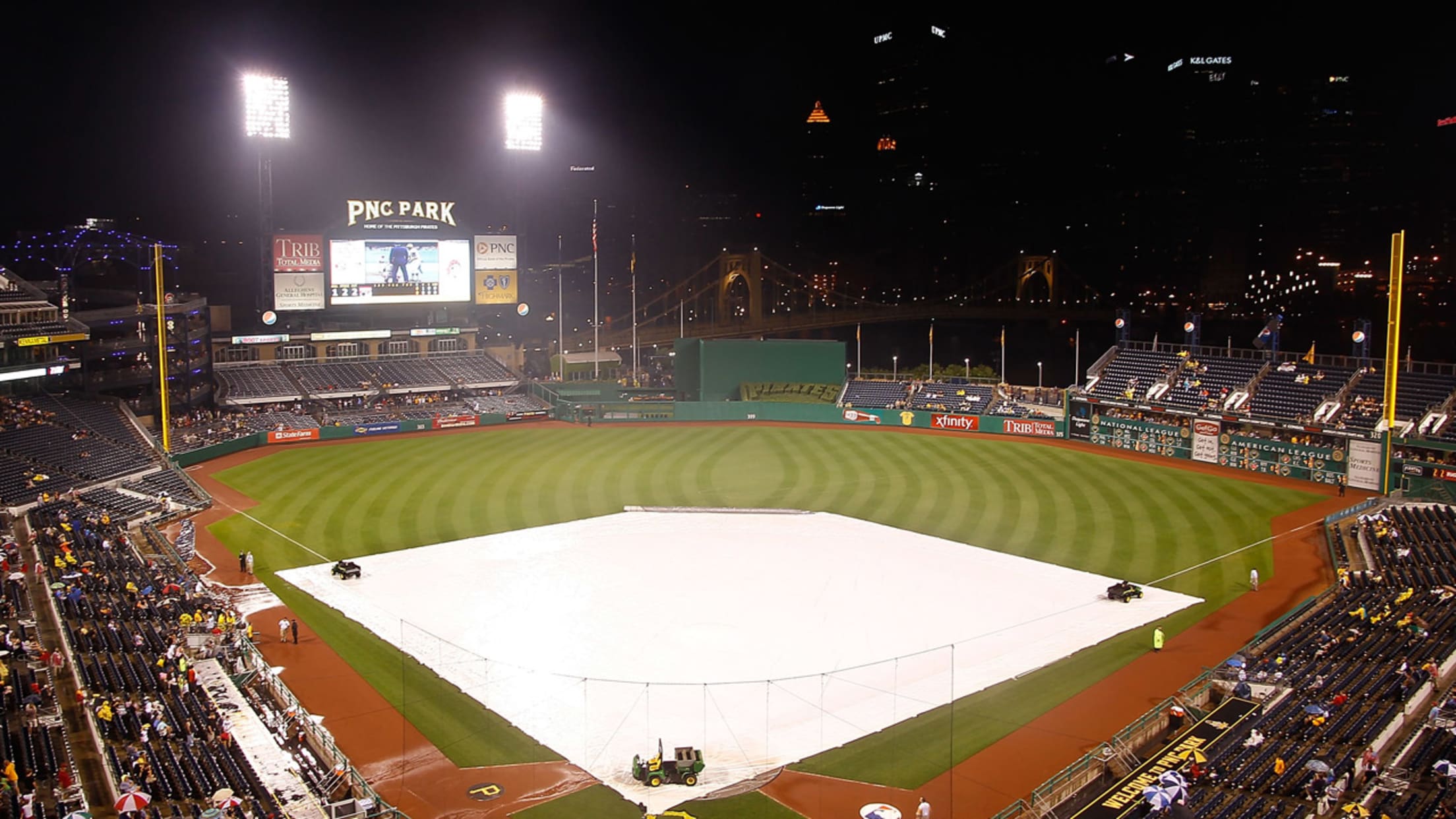 PITTSBURGH -- Neil Walker's official return to PNC Park and Jonathon Niese's first start against his former team will have to wait another day. The scheduled game between the Mets and Pirates on Monday night at PNC Park was postponed before it could begin due to rain.The two clubs will
PITTSBURGH -- Neil Walker's official return to PNC Park and Jonathon Niese's first start against his former team will have to wait another day. The scheduled game between the Mets and Pirates on Monday night at PNC Park was postponed before it could begin due to rain.
The two clubs will play a straight doubleheader Tuesday, beginning at 4:05 p.m. ET, with the second game beginning approximately 30 minutes after the conclusion of the first game. Niese will start Game 1 for the Pirates, followed by Juan Nicasio in the nightcap, while the Mets will throw Steven Matz and Jacob deGrom in that order.
Monday's game was scheduled to begin at 7:05 p.m. ET. The lineups were introduced and the national anthem was sung, as scheduled, but tarps remained on the mound and home plate, and players stayed in the clubhouse, as the expected first-pitch time came and went even as the skies remained clear.
But inclement weather rolled in from the north shortly afterward, and the grounds crew covered the infield with a tarp. The rain didn't let up, and the game was postponed after a one-hour, 35-minute delay.
Walker, the Pittsburgh native batting cleanup and playing second base for the Mets, had been anticipating his first appearance at PNC Park since the Pirates traded him for Niese in December. The two components of that Winter Meetings deal will instead square off on Tuesday.
Tickets for Monday's postponed game will not be honored for Tuesday's doubleheader. Fans holding tickets for Tuesday's originally scheduled 7:05 p.m. ET game can use those tickets for both games of the doubleheader. Per PNC Park policy, there will be no re-entry into the ballpark.
Fans may exchange the value of their tickets from Monday's game at the PNC Park ticket office toward any Monday-Thursday game in June or July, including Tuesday's doubleheader, based on availability.