Wheeler's next step is facing live batters
Mets righty throws fastballs, curveballs, changeups in bullpen session Friday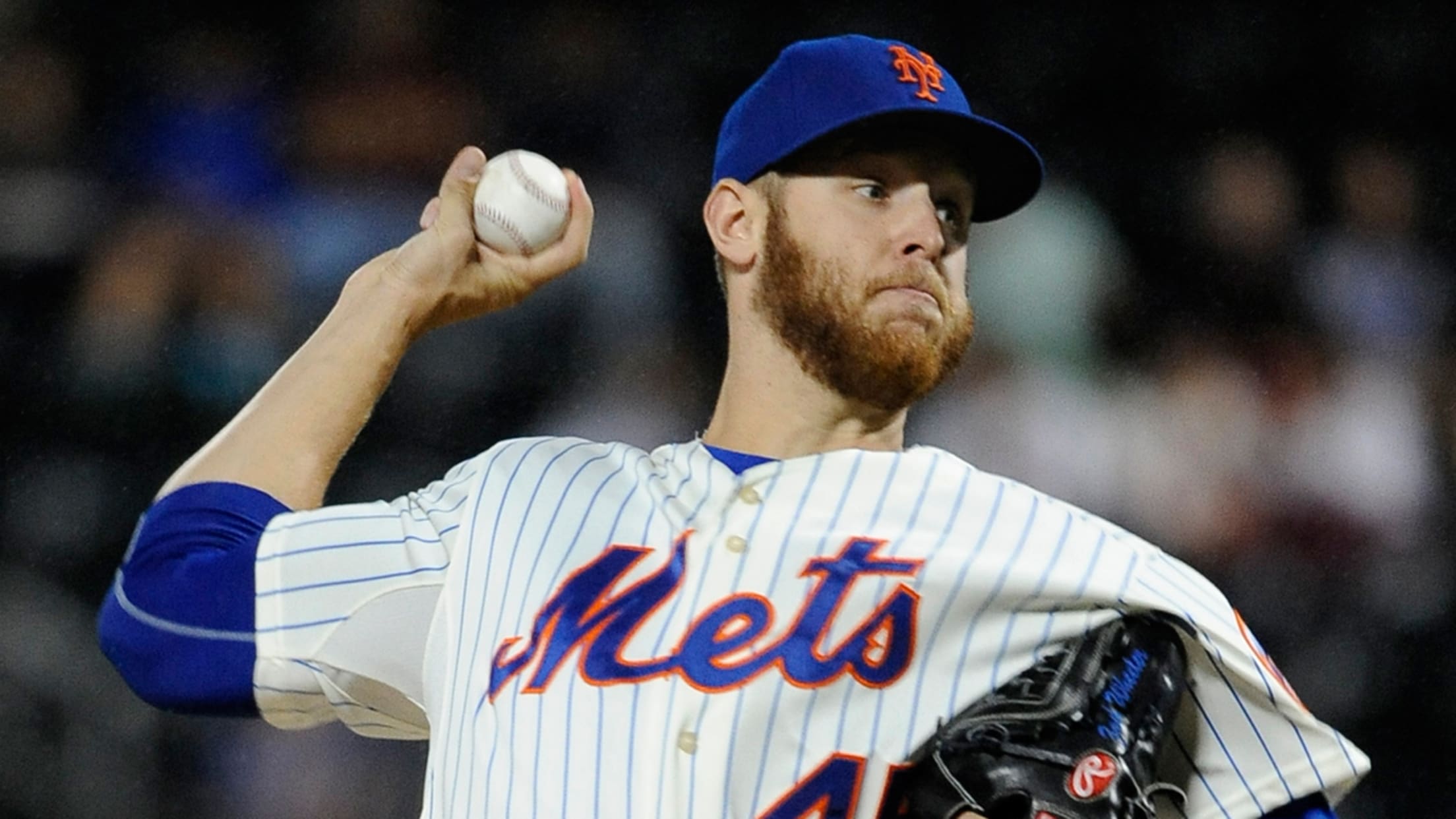 "I'm happy with where I'm at right now," Mets righty Zack Wheeler said after his 30-pitch bullpen session Friday. (AP)
MIAMI -- Mets pitcher Zack Wheeler hopes to face live batters in the near future after he threw a 30-pitch bullpen session in front of Mets coaches at Marlins Park on Friday.Wheeler mixed in fastballs, curveballs and a few changeups in the session. He admitted his elbow is a bit
MIAMI -- Mets pitcher Zack Wheeler hopes to face live batters in the near future after he threw a 30-pitch bullpen session in front of Mets coaches at Marlins Park on Friday.
Wheeler mixed in fastballs, curveballs and a few changeups in the session. He admitted his elbow is a bit off right now, but it felt fine during the session.
"Effort level was pretty good," he said. "I'm happy with where I'm at right now."
It's a step forward in the 26-year-old's return from Tommy John surgery. Wheeler's progress was slowed in late June after experiencing right elbow discomfort. That came just two months after he underwent a procedure to remove an undissolved stitch from his elbow.
"Coming off that little setback, hopefully we can go from here and recover and work our way back," Wheeler said.
Wheeler had been working out at the Mets' Spring Training complex in Port St. Lucie, Fla., where he threw a few bullpen sessions prior to Friday. He's yet to face live hitting, which will be the next step.
"Hopefully, facing batters will come somewhat soon and then I can just go from there," he said.
While there's no timetable for a return at this point, Wheeler said he's already feeling better than he did a couple of weeks ago and is optimistic he'll help the club this year.
"That'd be awesome if I could come back and get some good innings," he said. "I know it'll be a tight race hopefully when I do get back. Hopefully, I can contribute."
Ultimately, as Mets manager Terry Collins said, Wheeler is the only one who knows exactly how he feels and can decide when he can start doing more.
"He said today he thinks he's getting close," Collins said. "He's anxious to get out of St. Lucie and start pitching. I don't know if anybody has a date for when that is exactly."
Patrick Pinak is a reporter for MLB.com based in Miami.