Aggravated Fulmer: 'I was feeling healthy'
Tigers righty frustrated over recent trip to DL with left oblique strain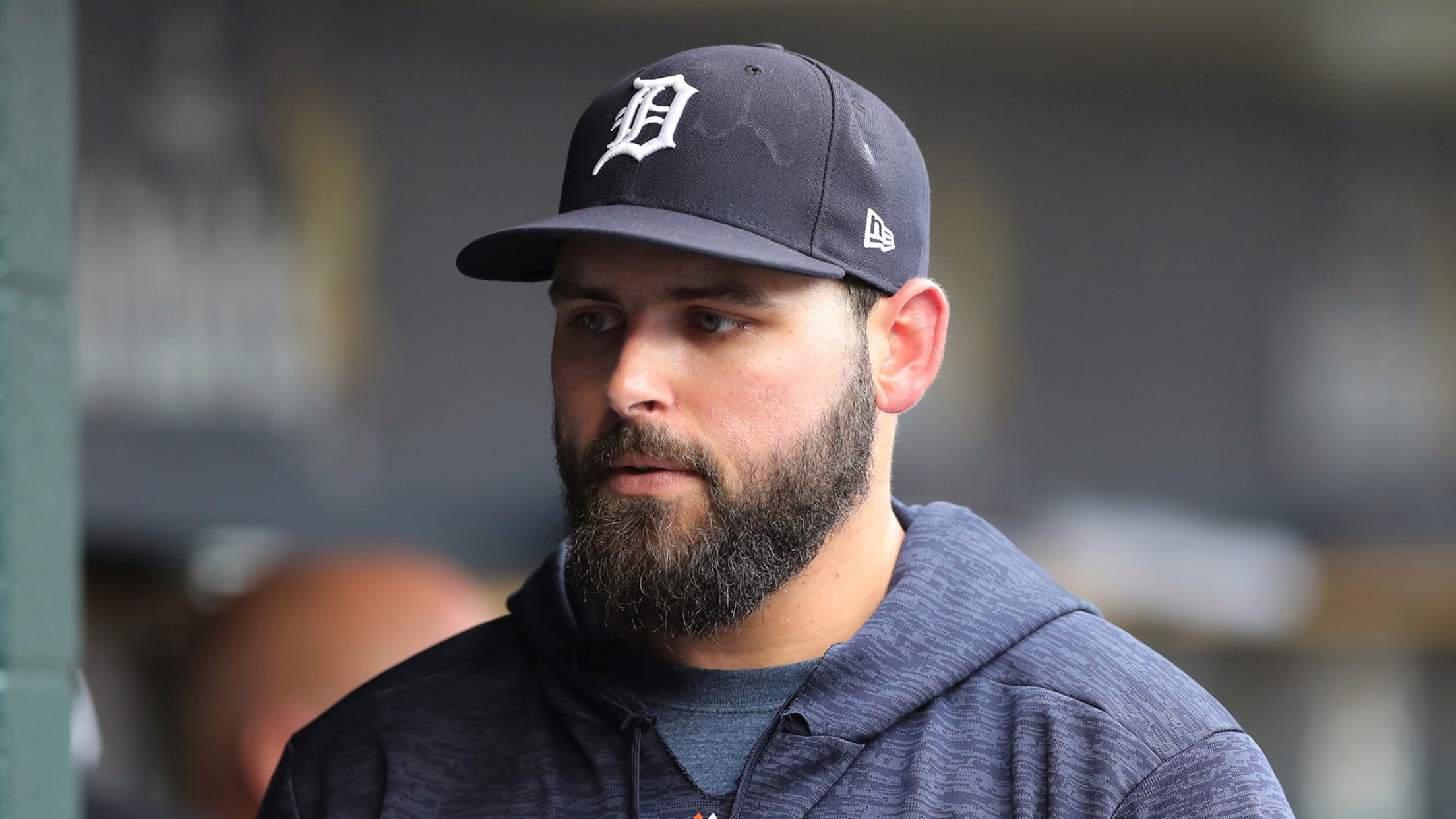 DETROIT -- Michael Fulmer's frustration over a left oblique strain that sent him to the 10-day disabled list was evident when he spoke with members of the media Saturday before the Tigers' game against the Red Sox at Comerica Park.Fulmer was throwing a bullpen Friday when he felt discomfort in
DETROIT -- Michael Fulmer's frustration over a left oblique strain that sent him to the 10-day disabled list was evident when he spoke with members of the media Saturday before the Tigers' game against the Red Sox at Comerica Park.
Fulmer was throwing a bullpen Friday when he felt discomfort in his oblique. He tried throwing another pitch, and that's when it cramped.
"I know it hasn't been the best year for me," Fulmer said, "but the most aggravating thing for me is that I was feeling healthy. My arm has never felt better at this time during the year. Usually it gets fatigued around the All-Star break. This year I felt like I was staying strong."
On Friday, the Tigers recalled reliever Victor Alcantara from Triple-A Toledo to take Fulmer's spot on the 25-man roster.
Fulmer has struggled through stretches this season and is 3-9 with a 4.50 ERA, but at least he was healthy. Fulmer dealt with ulnar nerve issues in his right (throwing) elbow last season before undergoing surgery in September.
Injuries have turned the Tigers' starting rotation into a revolving door at times, but Fulmer was able to stay in the mix.
"It was almost kind of a too-good-to-be-true thing," he said.
Fulmer said he played catch during the All-Star break to stay loose and was doing what he would normally do leading up to a start.
"It's not like I went out there cold and didn't warm up properly, or this or that," Fulmer said. "I did everything I would usually do for my normal routine. It didn't feel tight. It was just one of those things where it just happened. Nothing you can do about it."
Taking Fulmer's place in the rotation is lefty reliever Blaine Hardy, who will start Sunday against the Red Sox. Hardy has gained plenty of starting experience this season while patching up the rotation when starters get hurt, posting a 3.71 ERA in eight starts. Detroit manager Ron Gardenhire said Hardy will likely be limited to 50-60 pitches.
Gardenhire said Hardy will remain in the rotation until Fulmer returns, meaning the Tigers are back to having one left-handed reliever in the bullpen in Daniel Stumpf, who faced one batter in Friday's 1-0 loss. But as the lone lefty, Stumpf will be counted on to make longer appearances.
"That one-hitter thing is going to have to change with him," Gardenhire said. "He's going to have to pitch innings now, not just outs."
A candidate to fill in for Fulmer was right-handed reliever Artie Lewicki, who's made two starts for the Tigers this season and is currently with Triple-A Toledo. But Gardenhire indicated that Lewicki will remain in Toledo to keep his arm stretched out in case of other changes to Detroit's starting rotation, which increases in likelihood as the July 31 non-waiver Trade Deadline approaches.
Tyler Fenwick is a reporter for MLB.com based in Detroit.