Montero feels great after dinner, talk with Maddon
Cubs catcher wants to be veteran presence in backup role to Contreras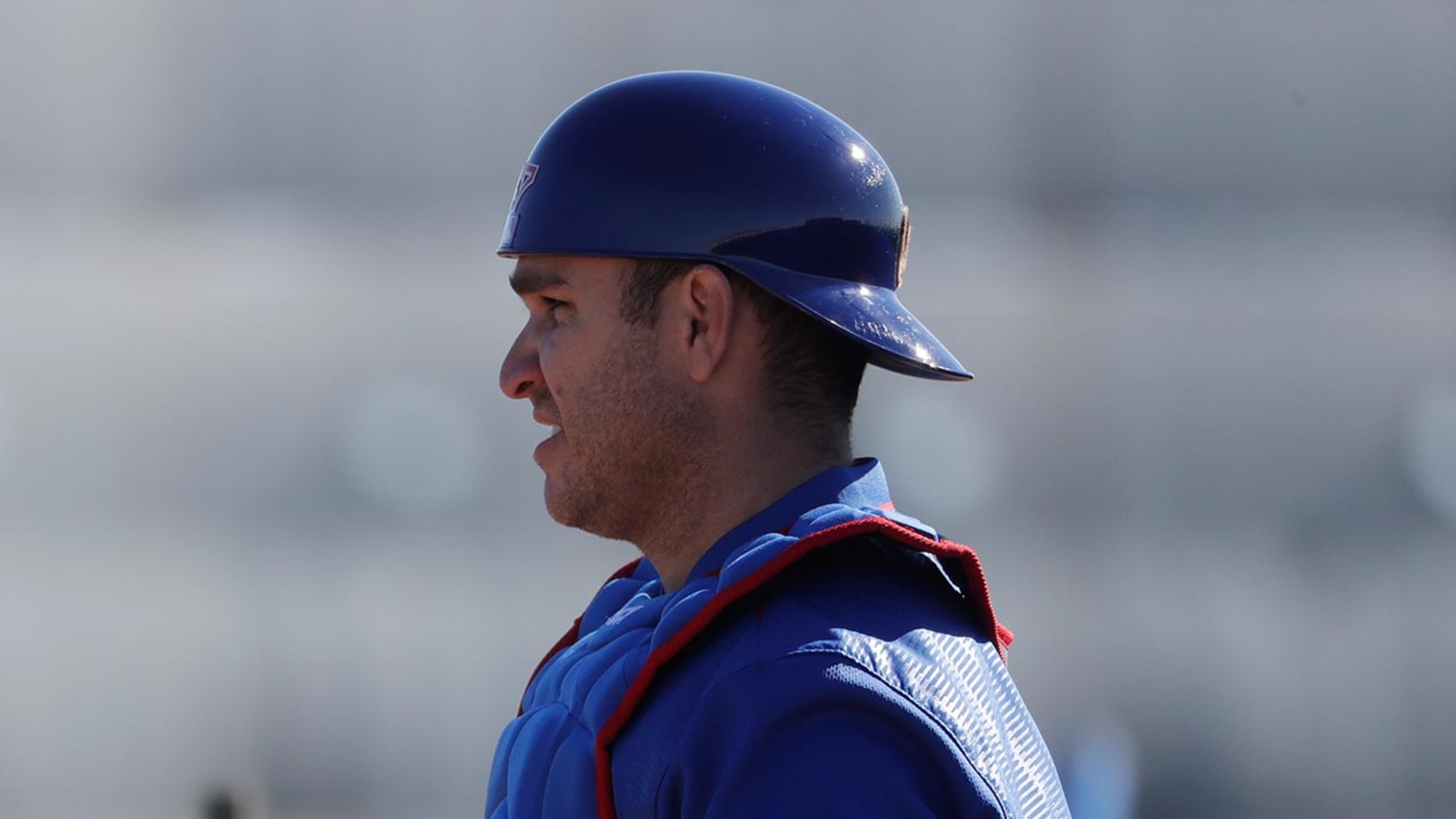 Backup catcher Miguel Montero went to dinner with Joe Maddon to discuss his role. (Morry Gash/AP) (Morry Gash/AP)
MESA, Ariz. -- Over red wine and plates of ravioli, Cubs manager Joe Maddon and catcher Miguel Montero cleared the air, discussing the present and future and not harping on the past.Maddon invited Montero to dinner Monday night, although the catcher got to pick the spot, and he chose an
MESA, Ariz. -- Over red wine and plates of ravioli, Cubs manager Joe Maddon and catcher Miguel Montero cleared the air, discussing the present and future and not harping on the past.
Maddon invited Montero to dinner Monday night, although the catcher got to pick the spot, and he chose an Italian place in Scottsdale. Montero went from being the Cubs' regular catcher at the start of the 2016 season to No. 3 behind Willson Contreras and David Ross. Montero said he was able to get some things off his chest.
"We both wanted to talk to each other," Montero said Tuesday. "At the end of the day, it's 2017, we've turned the page, and our main goal right now is 2017, and we both agreed on that. Pretty much all I said was, 'You know, man, let me in, I want to be part of it, I want you to trust me.
"[I said], 'I can help in different ways, I know what my role is, which is fine, I'm good with that,'" Montero said. "'All I want to be is helpful with the team. I'm here for you and you can count on me. Give me the opportunity to help you in different ways.'"
Maddon has been meeting one on one with the players in his office, but he felt this was a better setting for the two of them. Coach Henry Blanco accompanied the pair.
"It was about present and the future, and really talking about the role he's going to have," Maddon said. "He totally understands and is embracing it. He's really looking forward to it. He's such a valuable liaison between the coaches and the room because of how many years he's been around."
Montero felt good after the dinner, and it wasn't just because of the wine.
"I'm telling you, I went to bed, and I slept so good and felt amazing, and he probably did, too," said Montero, who posted a photo of the dinner on his Twitter page. "We're a team, and we have one goal in common. We're all here together, we're all pulling for each other. If I make a mistake, they pick me up and if he makes a mistake, we'll pick him up. That's what we're here for; to pick each other up.
"I feel amazing. I wanted to let the people know it's going to be a great year."

Montero has helped mentor Contreras, and he is aware the young catcher is the Cubs' future. The veteran didn't want to have a negative effect on the Cubs.
"I care so much for the game, I care so much for the team," Montero said. "It's hard when you have that on your chest. I've never been a cancer where I've played, and I'm not planning to be one of those guys."
Montero encouraged Maddon to "chew him out" if needed, or start him against Clayton Kershaw if he wants to give Contreras a break.
"When I came in this morning, I felt awesome," Montero said. "I can tell you it was a different attitude with my workout. It was a great feeling. I want to have fun, I want to enjoy it. We have a special team, and a legitimate chance to win another championship. In order to do that, we have to be together."
Maddon agreed that the evening was a success.
"It was a really good night for both of us," Maddon said.