Angels get good report on Trout's injured groin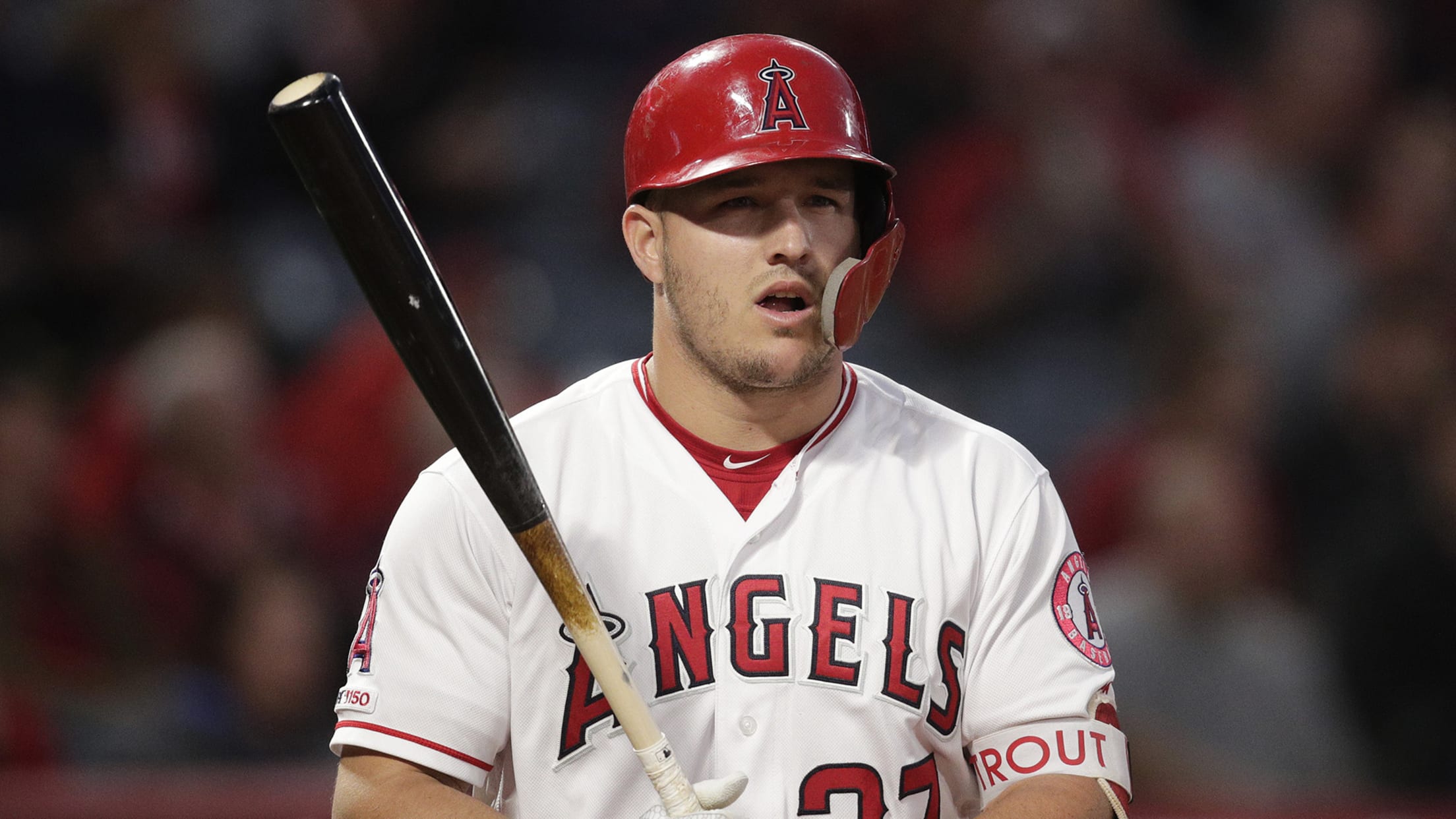 Mike Trout will join the Angels for their upcoming trip to Arlington as the groin injury that kept him out of action this weekend appears to be improving. Ultrasound images showed encouraging signs in regards to Trout's injury, the Angels announced Sunday, and Trout himself has reported that he is
Mike Trout will join the Angels for their upcoming trip to Arlington as the groin injury that kept him out of action this weekend appears to be improving.
Ultrasound images showed encouraging signs in regards to Trout's injury, the Angels announced Sunday, and Trout himself has reported that he is feeling better. Whether he will be in Los Angeles' lineup Monday night against the Rangers is still to be determined, as the Angels say his availability is on a day-to-day basis.
Trout has not played since he exited Tuesday's game against Milwaukee in the fourth inning. The superstar is off to a blazing start to 2019, slashing .406/.592/.938 with five home runs in 49 plate appearances.